3 Questions to Ask Before You Decide to Rent or Buy
Posted by Ryan Tollefsen on Friday, November 17, 2017 at 7:57 AM
By Ryan Tollefsen / November 17, 2017
Comment
3 Questions to Ask Before You Decide to Rent or Buy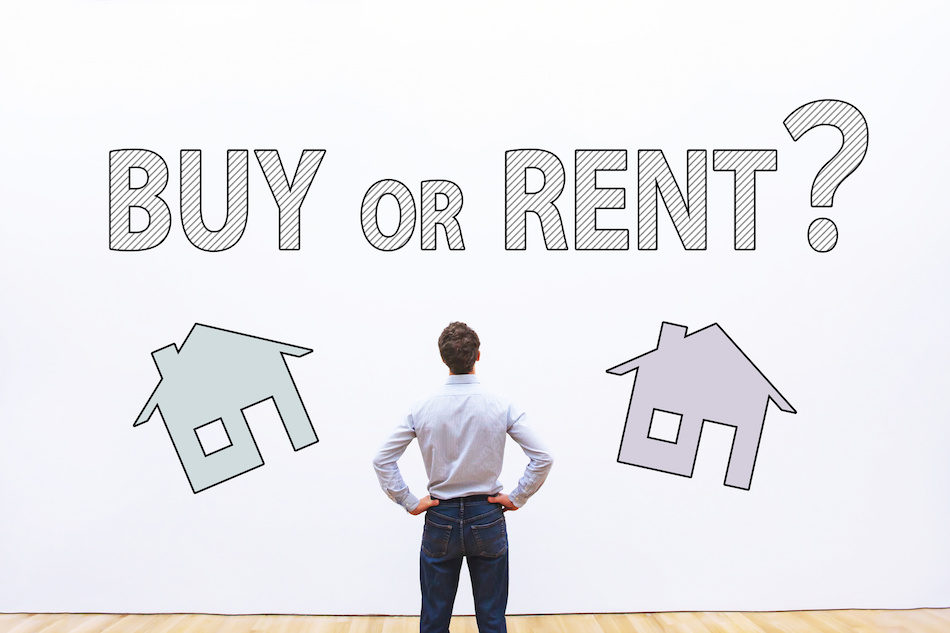 Real estate has changed so much in the past few decades that it's no longer a straight-forward answer to the question of whether or not it's smarter to buy or rent. The real questions to ask have much more to do with your own plans and income and less to do with whether or not renting is a complete waste of money. Consider the following before taking the plunge either way.
Do You Really Want a Home?
Most first-time homeowners may be shocked when they realize just how much work a house can be. Unless they have enough money to hire constant caretakers, they're stuck doing everything from mowing the lawn to fixing the sink to replacing the broken tile in the bathroom to even having to consider energy efficient upgrades. Even if they saw their parents deal with home hassles, the demands can still be overwhelming. Renting allows a resident a place to live without having to worry about the time and expense of upkeep.
Conventional wisdom says that owning property is a literal dream come true, a spot of land to call your own and a lifetime investment for a family. But potential buyers don't have to scratch too deeply below the surface to find that this is an oversimplified version of the story, a version that was thoroughly debunked when the housing crisis hit. Buying a home is always going to be a financial risk no matter what anyone says. Even the most popular neighborhoods, such as Northwood, aren't immune from possibly losing their spark.
Where Will You Be in 10 Years?
While there are no guarantees in life, there are some people who were born to roam and those who prefer to settle down. The best homeowners are those who want to enjoy their time with the property as much as they hope for a payoff on their investment. Tax incentives and home appreciation often cut some of the heaviest financial burdens when all is said and done, but to get those benefits, homeowners usually need to plan to stay for a while.
Homeowners who think of renting as a waste of money and owning as the best possible investment strategy may have fallen into a trap. In fact, the money saved on the costs of renting a home (e.g., down payment, taxes, etc.) can potentially be put towards a more lucrative investment than a home. Think of a home as a major purchase as opposed to a more solid strategy than playing the stock market.
What Are the Prices?
Ultimately, buying or renting comes down to how much a person can afford. Between the down payment, closing fees, and property taxes, most people may decide to rent because they simply can't fathom being able to afford a home. But if the rent prices in a neighborhood are absurdly expensive, then you might want to think about buying a home instead. If you're moving into an area with a lot of single professionals who only want apartments, then a single-family home might be a better way to go.
Owners who really want to save money should be willing to think outside the box. If you buy a home with more space than necessary, a roommate (or three) can end up making everyone's monthly payment a lot less. Those who have the drive and low expectations for where they live can even buy a fixer-upper at bargain-basement prices, and then make slow, steady improvements over the course of many years.