8 Reasons to List Your Home with an Agent
Posted by Ryan Tollefsen on Thursday, December 8, 2016 at 1:22 PM
By Ryan Tollefsen / December 8, 2016
Comment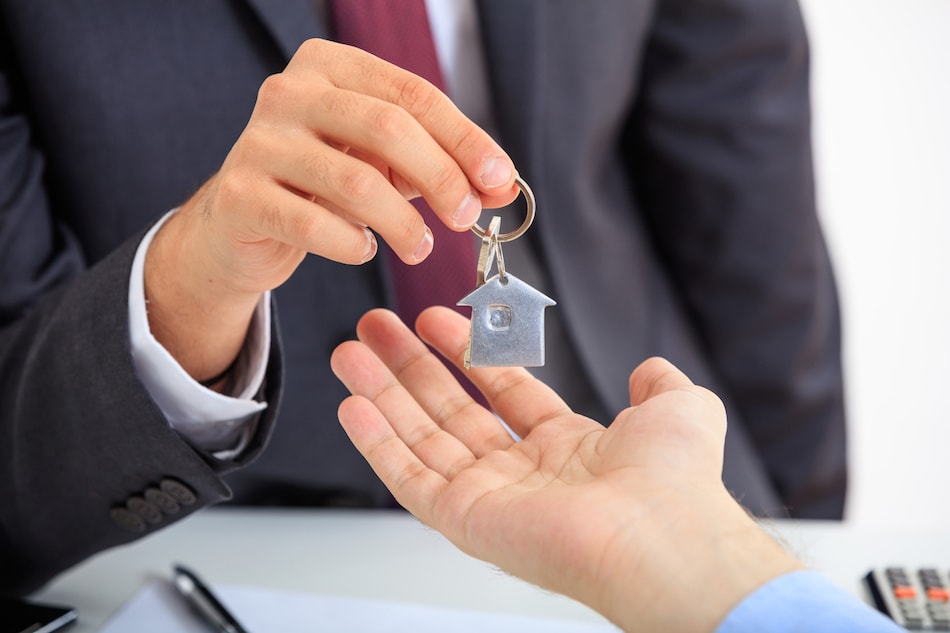 Listing your home as For Sale By Owner (FSBO) can be very tempting to some home sellers. With the availability of high-quality information online and a sense that anyone can complete a DIY project, even a home sale, selling your home yourself may seem like a great way to save some money.
As it turns out, however, data shows that this is not usually the case.
Selling your home through a licensed real estate agent offers several benefits that make their commission well worth the expense.
Access to Exclusive Databases
The MLS, or Multiple Listing Service, is the database that was created and maintained by realtors and other real estate professionals. This database is exclusive to professionals in the industry. While anyone can search the MLS for listed homes, only licensed professionals can list a home in it.
The MLS is the main database in which virtually every home search web page and app draw from. As a FSBO property, you do not have access to list your home in this database and will miss out on hundreds of potential customers in your area.
Pricing Advice
The best way to sell your property quickly is to price it at its correct market value. Market value is the highest price the market can be expected to bear for a home in a particular location with similar features.
Oftentimes sellers attach an emotional value to their properties making their target price too high for market conditions. These homes can linger on the market until they become stale. It's possible as well to undervalue the home which leads to a quick sale but can leave thousands of dollars on the table. A real estate agent understands the particulars of your local market and can provide unemotional, expert pricing advice.
Negotiations
Once you have an offer on the home, the negotiation process begins. The initial offer should be carefully evaluated and a counter-offer is usually made. Even if a seller accepts the initial offer as is, the negotiation process continues on through the post-offer inspections and requests for repairs or concessions.
This process can be time-consuming and lengthy. A real estate agent will be working on your side to represent your best interests while negotiating for you. Because this is their sole job, you can be assured that he or she is devoted to getting you the best deal at every stage of the negotiations.
Marketing
With a FSBO home, the homeowner is responsible for all marketing. Not only is coordinating online listing important, but agents use open houses, word of mouth with other real estate agents, and print/online advertising to sell homes.
Real estate agents also have a vast network of professional contacts, past clients, family, and friends who may be interested in your home or know of someone who may be interested in your home. They can highlight the best aspects of your home to these people in order to draw in potential buyers.
A Buffer
A listing agent acts as a buffer between you and demanding buyers. Some buyers look at a home several times before making an offer. A seller's agent can arrange those visits and answer their questions without disturbing you at work each and every time the need arises.
An Objective Voice
Selling a home can be an emotional time for anyone. An agent is not emotionally invested the sale of the home. He or she can provide expert advice that is objective and professional.
Most people only sell a home a few times in their lives, while a real estate agent may sell several in a single month. The expertise they have gives them an objectivity that is missing in most FSBO transactions.
Security
A real estate agent will typically prescreen visitors to your home and accompany them through the home as they tour it. During an open house, your agent will obtain contact information for each visitor and accompany them through the home to answer questions and provide security. This can provide peace of mind that your home will remain secure throughout the selling process.
Ethics
A real estate professional must adhere to a strong code of ethics whether they are assisting with the buying or selling of a home. These ethics govern all aspects of the client-agent relationship. You can expect to be treated fairly and professionally through every stage of the home selling process.
A typical commission is around 3 percent of the sale price. While it may be tempting to forgo that expense and attempt a FSBO sale, remember selling a home is a legal transaction with serious consequences should something go wrong. The small commission you pay to your agent provides you with professional marketing, security, and peace of mind that your home is sold for the maximum price while meeting all ethical and legal requirements for a sale.
#hw