A Guide to Home-Buying Contingencies
Posted by Ryan Tollefsen on Friday, March 9, 2018 at 9:09 AM
By Ryan Tollefsen / March 9, 2018
Comment
A Guide to Home-Buying Contingencies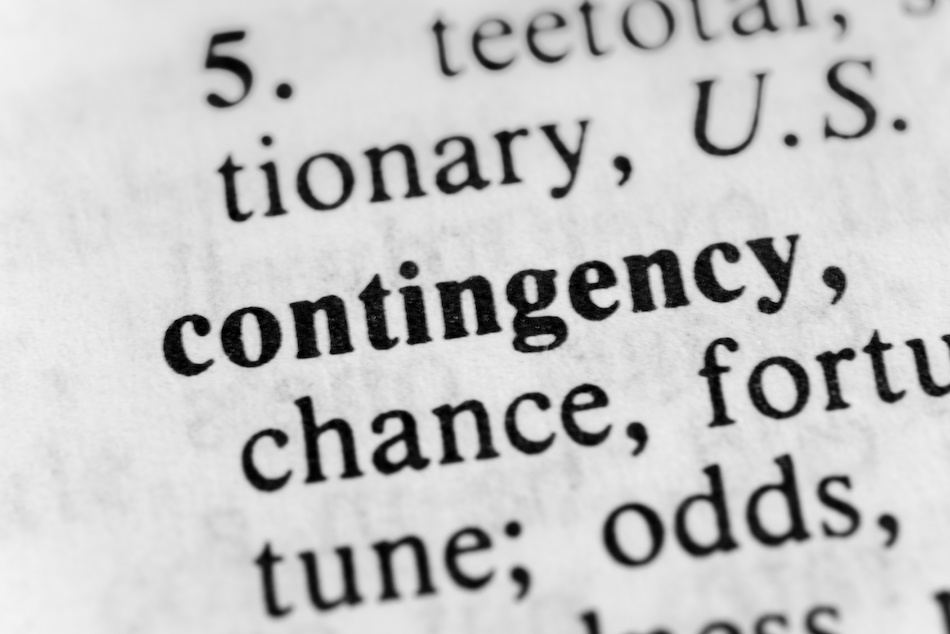 Offers may seem like a relatively straightforward procedure when it comes to the home buying process, but appearances can be deceiving. From the common contingencies to the crazy ones, buyers can submit their offers with any number of terms and conditions. Find out more about how they work to benefit not just the buyer and seller, but also the lender and respective title companies.
A Brief Overview
Like most other purchases, home buying is largely determined by supply and demand. In a seller's market, buyers may make few or no contingencies because they are motivated to have their offer accepted. In a buyer's market, they may be able to submit a successful offer with multiple contingencies because a homeowner may need to be more flexible in order to sell. But regardless of market conditions, buyers can make use at least a few contingencies in order to protect their finances during the home sale.
Financing Approval
One of the most typical home buying contingencies is that for financial approval. This offers the buyer protection from having to commit to a purchase should their home financing not get approved. This is the most common contingency because loan pre-approval may not guarantee that home financing will go through. Waiving this contingency may in fact be risky for a homebuyer who may not be able to afford the property without financing. If the lender's specific criteria are not met, they may not approve the loan. If the lender denies the loan and there was no approval contingency, buyers who choose to back out of their contract may lose their deposit money.
Inspection Requests
Home inspections are often a common part of the home-buying process. While most buyers will have a home inspector look over the property as part of their inspection contingency, there are some who choose to forgo this option. A general home inspector will perform a cursory inspection of the property and they may be able to catch expensive repairs before the buyer moves in. Waiving this contingency may mean the buyer could be unaware of potential repairs and other concerns existing within the home.
Once a buyer knows what potential issues are in the home, they tend to be in a better position to negotiate with the seller. Again, in seller's markets that may or may not give the buyer very much leverage, but it certainly offers a clearer picture of a buyer's options. At the very least, it can help a buyer plan their budget for the first few years of homeownership.
Title Verification
Some sellers may not be aware of any potential discrepancies with their home's title. In cases such as these, a title contingency may save a buyer from potential legal disputes surrounding the home's title. Sellers may have undisclosed liens on the home, or there could be existing claims contesting the property, or there could be encroachment claims. If the sale goes through without the proper checks on the property, it falls to the new homeowner to defend their rights to the land in court. The title company will check out the seller's financial and personal history so the buyer can safely pull out of the sale if need be.
Schedule Contingencies
Buyers may rely on several professionals in order to meet their contingencies, and so oftentimes they are allowed to specify scheduling contingencies in their offer. For example, there may be a limited number of home inspectors or title companies to work with. If those businesses experience delays as a result of multiple different requests, a buyer could be protected in their offer because of such delays. With so many moving parts in the home-buying process, scheduling issues can delay the sale of the Sundance Hills home by weeks or even months.
Additional Requests
In theory, a buyer can make their offer contingent on nearly anything they wish. They may submit an offer with a contingency that asks the seller to adopt a new design motif or that the home be retrofitted to accommodate different appliances or systems. These kinds of requests may not be accept as part of a final offer, but a buyer is entitled to ask. New Homebuyers should talk to a real estate agent about what they want out of the sale first. One somewhat common request is if the buyer needs to sell their own home first, they may ask to make their offer contingent upon the successful completion of their home sale.
While a real estate agent is the best person to guide buyers when it comes to how their offers should be structured, buyers should understand common contingencies before jumping making an offer on any home. It can make it easier to get off on a good foot with all parties involved to ensure the buying process goes as smoothly as possible.