A Home Seller's Guide to Downsizing Your Home
Posted by Ryan Tollefsen on Friday, January 12, 2018 at 8:04 AM
By Ryan Tollefsen / January 12, 2018
Comment
A Home Seller's Guide to Downsizing Your Home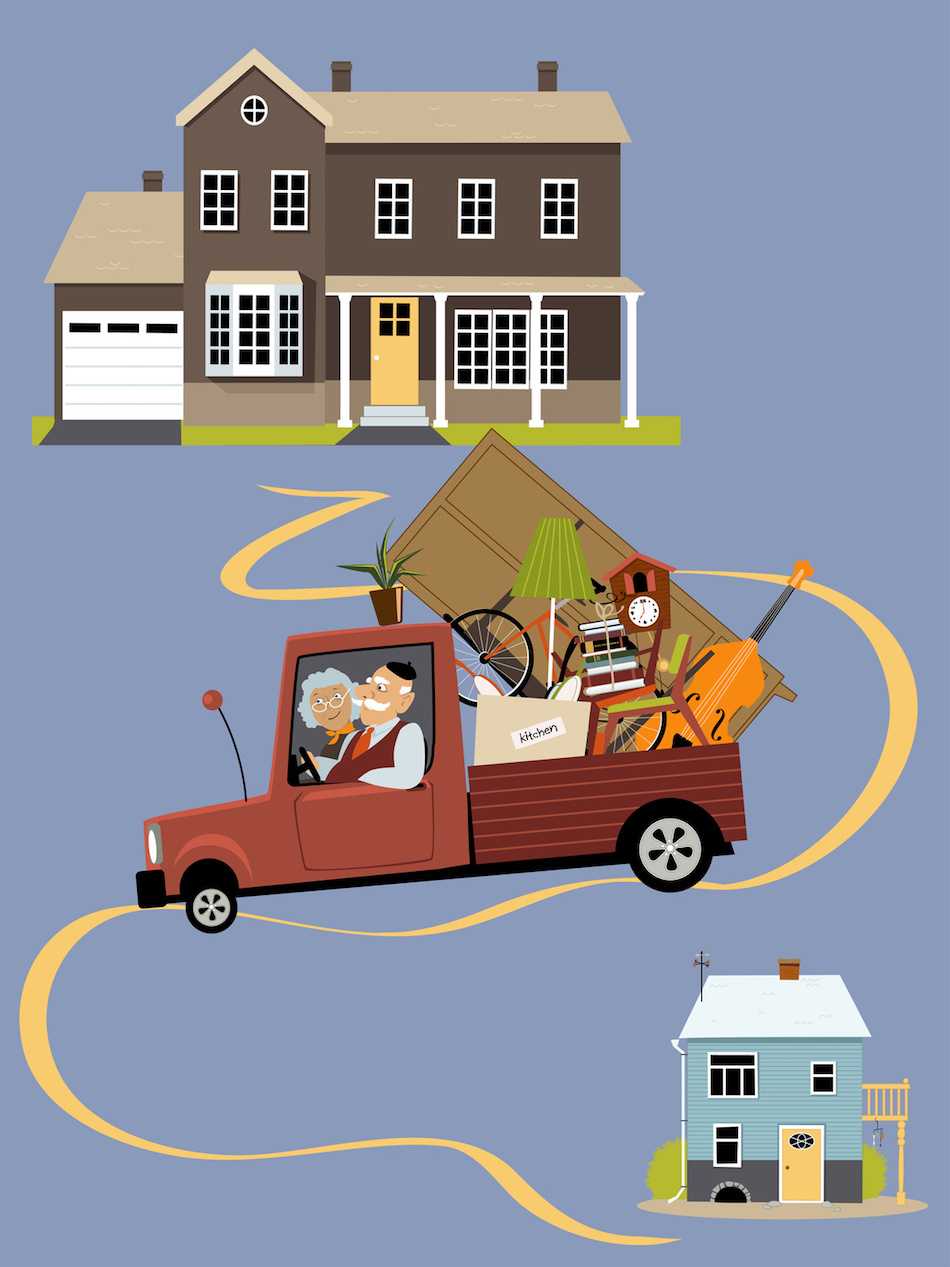 Downsizing a home can be a challenge. After many years, clutter, furniture and possessions can build up. Getting rid of old things can be time consuming and emotionally difficult. Having a plan and taking your time can help.
Start Early, With a Plan
Depending on the size of your home, downsizing may take a year or more to complete. Creating a one-year plan can help make the task manageable and gives you time to do it right. Make a timeline, establish milestones and set deadlines to prevent your plan from becoming overwhelming.
Many homeowners downsize room by room, starting first at one end of the house and finishing at the other. When making your plan, remember to include out of the way places like storage closets, the attic, the shed and garage. If you have holiday decorations, go through the decorations each season they're in use. Throwing away or giving away items as you get them out from storage is an efficient use of time.
Explore Many Options
There are many ways to get rid of old things. Take the time to explore your options to make downsizing from an Eagle Ridge home easier and more effective. Some ways to get rid of your old things include:
Hold a garage sale. A garage sale is a good option for people who have a lot of old useable items, and for people who want to make a little money before buying a new property.
Give to charity. Old sheets, blankets, food, dishes, paint, cleaning products, clothes, shoes, toys and books are all examples of items that people donate to charity when downsizing their home.
Recycle. Rather than throwing away your old items, recycle what you can to avoid filling landfills.
Rent a dumpster. A dumpster is a practical option for homeowners who have a lot to throw away and want to purge it all at once.
Of course, some might have a hard time selling or throwing away certain sentimental items. Giving to family is a good way to keep sentimental items close without keeping them in the home. Passing down old mementos creates family heirlooms and can make downsizing possible.
Get Help from Family and Friends
In addition to being time consuming and emotionally difficult, selling and downsizing a home is also hard work. To avoid injuries and to make the time go faster, get help from family and friends whenever possible. This is an especially important step for seniors. Ask for help from a variety of people to avoid placing a burden on anyone's shoulders.
Learn to Let Go
One of the hardest things about downsizing is learning to let go. Give yourself enough time to sort through feelings during the downsizing project to make letting go easier. Taking pictures of items before selling or giving away objects can help as well. Many people start the downsizing process with a reluctance to get rid of things, only to adjust partway through. Purging becomes easier after you've done it a few times, so plan to double back at the end of your project and sort through old things that were sorted at the beginning.
Work With An Experienced Real Estate Agent
Once you've purged and you're ready to start the process of looking for a smaller home, it's important to work with an experienced real estate agent. Your real estate professional can help you find a home that is well-suited for your needs and which has enough storage for your needs.