Approaches to Sustainable Residential Real Estate Construction
Posted by Ryan Tollefsen on Friday, July 13, 2018 at 7:11 AM
By Ryan Tollefsen / July 13, 2018
Comment
Approaches to Sustainable Residential Real Estate Construction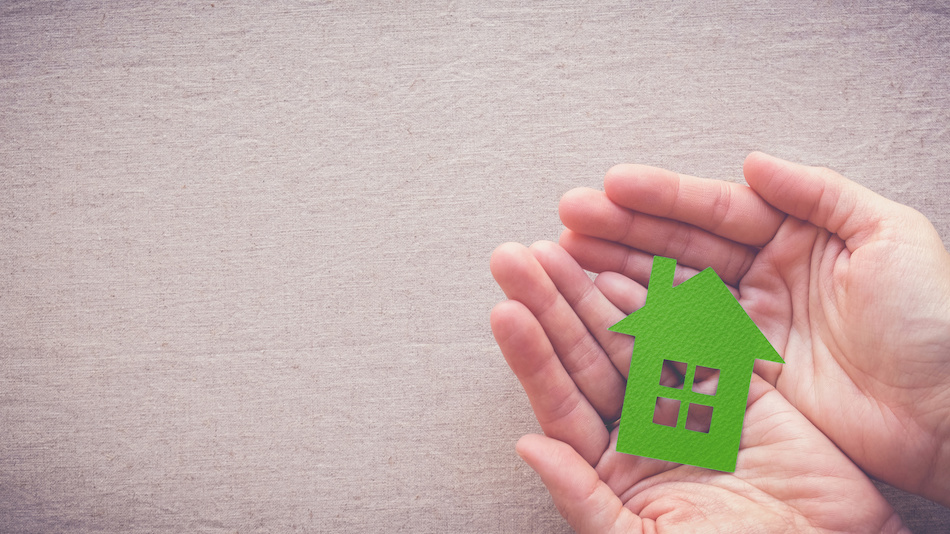 There is a trend impacting real estate construction—sustainability. Homeowners are interested in homes built in more environmentally-conscious ways that can serve to decrease their long-term energy costs. Sustainable construction is not a single approach, but offers numerous options and elements for those who are looking to learn more and possibly incorporate some best practices into the design and construction of a residential home.
Sustainable construction has actually been around for quite some time as seen in adobo house and other types of structures made of locally-sourced materials. However, Millennials and other groups of homebuyers are looking for modern amenities, as well as ways to reduce their carbon footprint and even passively cool or heat their home.
Those in the construction industry and real estate agents should be aware of this growing trend and how to capitalize upon it. Learn more about how sustainability is impacting the construction of residential real estate today.
Growing Popularity of Sustainable Homes
Living in a community where building green is becoming the "thing" to do? One or more processes may be used when it comes to building green. It is possible to build a traditional home in a manner that may improve durability, comfort, economy or utility; any of these ways may support the environment and make the structure more resource-efficient.
What can building green do for homeowners and the environment? Sustainable structures can reduce pollution, construction waste, use fewer resources during construction, protect the health of occupants and efficiently use energy, water and more. Contemporary green building started in the 60s and there have been numerous advances since that initiative. Homebuyers and homeowners may find it increasingly affordable to live in a sustainable home or retrofit a traditional structure.
One study by the GSA found that their sustainable buildings had excellent energy performance, were less expensive to operate and elicited more satisfaction with the structures from occupants when compared with typical commercial buildings. There may be up to a 6.6 percent return on investment and 3.5 percent increase in occupancy in sustainable homes.
Levels of Building Green
Be aware that there may be different levels of sustainable construction and companies who build homes and want to provide buyers with more options have some flexibility in how they approach green building. There are different standards and requirements for green construction. Such standards may be designed as prescriptive or be performance-based. Green products and homes may be rated to determine how sustainable they are and help companies and homebuyers determine the level of sustainability they would like to incorporate within their home.
Why do some companies and builders want to get a green building certification? Knowledge learned from the process can be education and be used to market their services to interested buyers. Teams can advance their understanding of sustainability while promoting practices used in highly sustainable construction. There is still some change that may occur to green building rating and certification systems and some programs and systems may be more suitable for a specific project than others.
Builders and owners may want to do more when it comes to sustainable practices, but it can be hard to know where to start. The Leadership in Energy & Environmental Design program or LEED program can offer valuable guidance on incorporating best practices. Certification and special financing options are available through LEED. Builders and contractors may want to investigate how to get certified in order to qualify to build sustainable residential homes. Other pathways to sustainable certification and practices include the National Green Building Standard and the Energy Star Qualified Homes program. According to BuildingGreen, there are almost 100 green product certifications used in the United States that can serve to make for more sustainable, higher-performing buildings.
Why Look Into Sustainable Construction?
A good segment of potential buyers are willing to pay more for a sustainable home as they become more aware of the benefits of sustainable or high-performance homes. Energy efficiency is only one of the advantages, but many upgrades, such as attic insulation and energy-efficient windows can offer a significant ROI for homeowners. Other options for homeowners looking to venture into making their home more green include LED lighting and residential solar panels. Potential buyers and homeowners may be able to take advantage of federal and state tax credit to make upgrades, retrofit a traditional home or build a green home.
When it comes time to buy or sell a sustainable Eagle Ridge home, work with an agent well-versed in the best practices used in green construction. Passive design elements, green upgrades and renovations may be highlighted and explained by an educated agent.