4 Bathroom Renovations with High Returns
Posted by Ryan Tollefsen on Thursday, February 14, 2019 at 7:39 AM
By Ryan Tollefsen / February 14, 2019
Comment
4 Bathroom Renovations with High Returns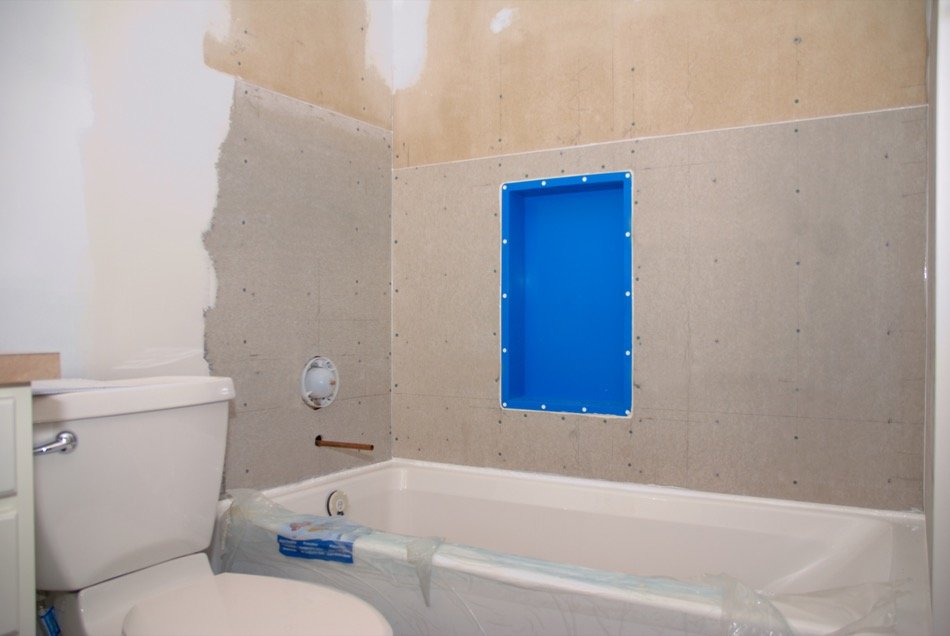 The kitchen and the bathroom are typically the two rooms with most functionality, making them some of the most impressive when a buyer stops by to tour the home. Homeowners who care about their bottom line may very be tempted to invest their money in a high-end bathroom remodel, but there's a danger to this too.
It's actually the smaller remodels that end up scoring the highest returns, largely because the home's value is determined by more than just its individual condition. To make better choices, consider the following four renovations that tend to reap the best returns.
Change the Fixtures
Sconces, bathtub handles, drawer knobs: these seemingly small details can actually have a major effect on how someone perceives the room. Updating them can refresh the entire room and even inspire a new color pattern for the rest of the room. While they're at it, homeowners can consider changing the light out to something a little more environmentally friendly and energy efficient too, such as LED or CFL bulbs. This move will create instant returns on utility bills beyond just future resale value.
Upgrade to Universal
A universal bathroom doesn't refer to one that's been designed with the galaxy in mind. Rather it's a bathroom that anyone can use, no matter their age or physical limitations. Adding a customized handrail in the shower or redoing the floor with non-slip finish can help improve the value of the home improves safety and accessibility. The changes will make the bathroom appeal to that many more people. Great bathrooms also help sell a home. For those with a little more disposable cash, a higher toilet or a step-in shower can really improve the room's appeal. These features can even make the home more modern and aesthetically attractive.
Evaluate the Tiles
Even well-kept tiles will start to wear away after a certain number of years. Replacing the tiles is one of the more cost-effective ways to spruce up a room, especially when homeowners consider the sheer quantity of choices available. The combinations of colors and styles make it easy for a homeowner to stay within their budget. Those who want to install the tiling themselves can also look for tile remnants from a nearby construction job. By reworking the tile themselves, they can get quality materials like granite or marble for a much more affordable price.
Repaint
Repainting will come up again and again as a smart way to reap high returns—no matter what room a homeowner happens to be redoing. A fresh coat has a way of instantly perking the room up and providing the motivation homeowners need to redo the decor too. Select pastels (e.g., green, peach, cream, etc.) as these colors have a calming effect—perfect for anyone who wants to relax in the tub after a long day.
Final Tips
West Terrace new home buyers in any given area will share certain attributes that can make it easier to decide. For example, maybe local home buyers are impressed with double sinks or prefer granite tile. While these demands can certainly change over time, it gives current homeowners a place to start. Homeowners who do their research tend to fare better when it comes to picking the right renovations.
There are plenty of ways a homeowner can improve their bathroom without having to break the bank. It all starts with the small details that make the room. Consider consulting with a real estate agent about which home bathroom renovations are the most worthwhile in the area.