Best Master-Planned Neighborhoods in Spokane, WA
Posted by Ryan Tollefsen on Tuesday, March 23, 2021 at 9:30 AM
By Ryan Tollefsen / March 23, 2021
Comment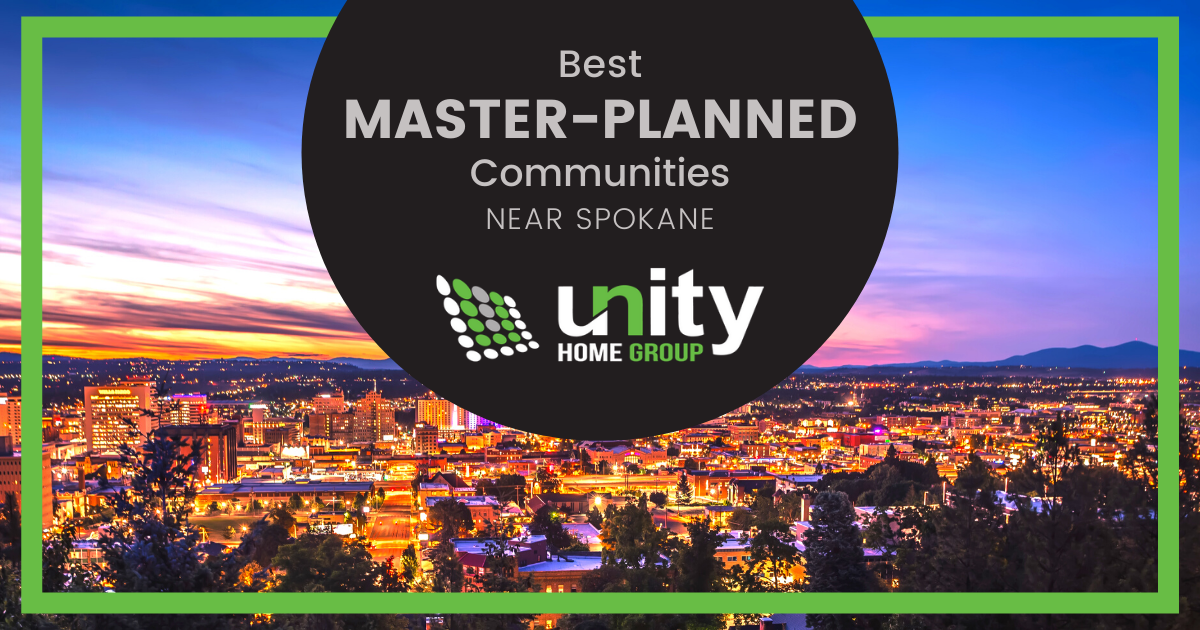 Spokane, Washington, is home to about 223,266 residents, earning it the title of Washington's second-largest city, trailing only Seattle. Situated along the Spokane River and adjacent to the Selkirk Mountains, the city serves as a cultural and economic center for the Inland Northwest region. The city's many and varied neighborhoods offer residents a broad choice of community styles and amenities. From historic homes to contemporary neighborhoods, Spokane offers a multitude of opportunities for would-be residents.
Among the options are planned communities in the Spokane area. These neighborhoods often provide residents with features such as athletic facilities, golf courses, fitness centers, and walking paths. Those moving to the city should consider the following list of some of Spokane's best master-planned communities.
Eagle Ridge
Eagle Ridge Amenities
Parks
Walking trails
Community-wide activities
Amphitheater
Playground
Athletic fields
Open green space
The Eagle Ridge community is located about seven miles south of downtown Spokane. The neighborhood's residences are set among wooded trails, accessed by winding streets and pedestrian-friendly sidewalks. The community appeals to homeowners due to its nature-filled setting coupled with easy access to downtown's many amenities, the airport, and major healthcare facilities. Development of the community began in 1996, with new lots sold out by 2019.
The community features 11 annual neighborhood-wide events exclusive to its residents and their guests, including an end-of-the-school-year party and Easter egg hunt. Combined with other activities, like movies in the park and book club, the many community-based activities provide an opportunity for residents to connect.
The neighborhood contains seven parks, including Whispering Pines, with its amphitheater, young child's play area, Frisbee golf, sandpit, climbing wall, and other children's activities. The park also features a multi-purpose athletic field. Eagle Ridge features 160 acres of open space and five miles of paved walking trails.
Kendall Yards
Kendall Yards Amenities
Trails
Parks
River
Medical providers nearby
Kendall Yards is a planned community located less than a mile from downtown Spokane and developed on land that previously served as a rail yard. The neighborhood is revered for its breathtaking views of the river and its trendy food and beverage spots. Kendall Yards includes townhomes, low-density residential homes, mid-rise residential homes, high-rise residential homes, and commercial buildings.
The community's focus on arts and culture is evident in the neighborhood's art walk, which follows the paved Centennial Trail and features unique sculptures and murals. The neighborhood is also home to Olmstead Brothers Green, with a play area and picnic shelter for residents to enjoy. Kendall Yards Night Market in the summertime is known for its live music, vendors, and food trucks.
With its many activities and amenities and its location near downtown, Kendall Yards is a very walkable neighborhood. Pedestrians and bicyclists can use the Centennial Trail to reach events, shopping, and dining options.
River District
The River District is a planned neighborhood located about 16 miles east of downtown Spokane near Liberty Lake. The community consists of single-family homes, townhomes, apartments, and a gated 55-plus community. Plans include a commercial town center development where residents can enjoy all the community has to offer. The neighborhood features an abundance of walking trails and offers easy access to the Centennial Trail along the river.
River District West is the portion of the community featuring single-family homes, maintenance-free townhomes, and apartments. Its amenities include parks, walking trails, and access to the Liberty Lake area.
Trutina 55+ is the River District's gated, resort-style neighborhood for residents aged 55 and up. In addition to walking trails, this community area features maintenance-free homes, luxury amenities, and organized community events.
Bella Terra
Bella Terra Amenities
Center garden
Trails
Private roadways
Bella Terra is a master-planned, gated community located less than six miles southeast of downtown Spokane, in the city's South Hill district. The community is set on 15 acres and offers residents maintenance-free living. Bella Terra is known for its unique garden setting, complete with waterfalls and ponds. The location puts it within 15 minutes of downtown and just 12 blocks from entertainment and shopping venues in the nearby Lincoln Heights district to the west.
Bella Terra's first phase consists of 36 townhomes, each offering a garden view and covered patio. There are no common walls between townhomes, and the buildings also feature special soundproofing. Two townhome plans are available, with each offering customization.
The homes in phase one will surround a 60,000-square-foot central garden featuring ornamental plants, fruit, vegetables, and herb plants. In addition to the garden, the neighborhood offers residents more than a mile of pathways and private roads suitable for jogging or walking.
Affinity at South Hill
Affinity at South Hill Amenities
Community garden
Dog park
Barbecue area
Game room
Swimming pool
Community activities
Affinity at South Hill is a 55-plus community. It is located just south of E. 44th Street, between South Freya Street and Spokane Falls Community College. It is a little more than five miles from downtown Spokane.
Affinity at South Hill appeals to residents because of the many restaurants, shopping, and nightlife options nearby. At the same time, the community has a long list of amenities located onsite. A large central garden and a swimming pool with a spa are at the heart of the community, with homes lining the border. Additionally, there are common areas within the building.
Floor plans for residences at Affinity at South Hill include studio, one-bedroom, and two-bedroom options. Among the many features are a dog park, billiards, a game room, card room, workshop, crafts studio, an Internet café, and a barbecue area.
Affinity at South Hill Hotspots
Discover Spokane's Best Master-Planned Communities
Spokane is one of Washington's largest cities and an important urban area for residents and tourists alike. It serves as a regional destination for entertainment, retail, restaurants, and business services. It also offers its residents the natural beauty of a setting just west of the Rocky Mountain foothills.
Spokane is home to a variety of neighborhood styles. Among them are master-planned communities, which provide residents with amenities exclusive for their use. Some of these popular features include luxury homes, multi-use trails, golf courses, tennis courts, clubhouses, and fitness centers. In many cases, these neighborhoods also offer proximity to retail, dining, and entertainment options. Contact Unity Home Group at eXp Realty with Real Estate Spokane at (509) 808-4030 and explore Spokane's master-planned communities today to discover if one of these neighborhoods is the right home for you.