The 4 Best Vineyards & Wineries in Spokane, WA
Posted by Ryan Tollefsen on Monday, September 7, 2020 at 3:17 PM
By Ryan Tollefsen / September 7, 2020
Comment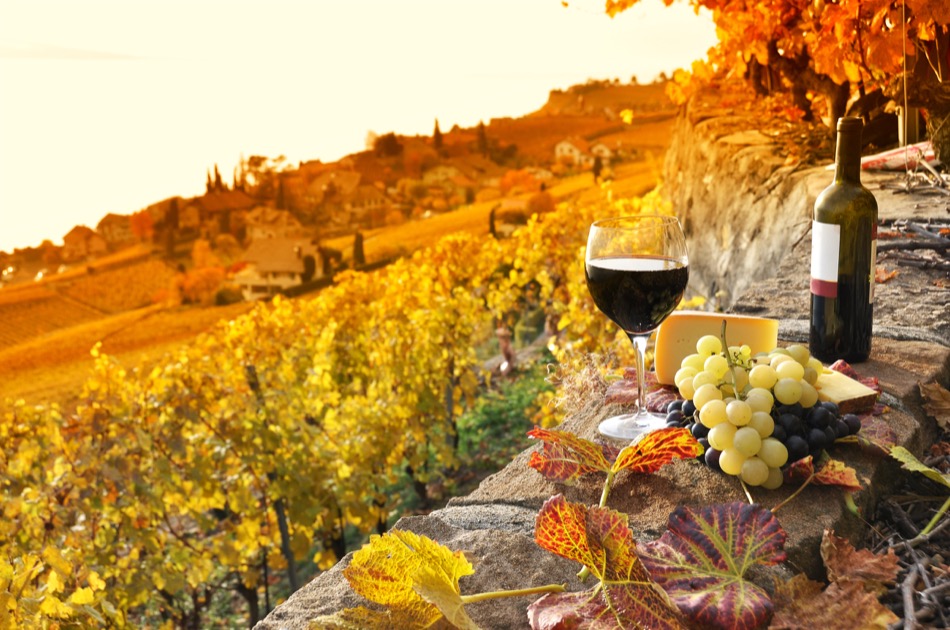 Sumptuous grapes harvested amid the breezy air and rich soil of the Pacific Northwest are fully reflected in the various vineyards and wineries in Spokane, Washington. Experience these flavors amid vintage, modern cellars and tasting rooms, each with a unique flair and personal touch that Spokane's tastemakers are known for. With wineries that shouldn't be passed by without a tour and tasting, where are the best wineries in Spokane located?
Barrister Winery in Downtown Spokane
Address: Barrister Winery, 1213 West Railroad Avenue, Spokane, WA 99201
Located in the city's wine epicenter better known as the Cork District, Barrister Winery is situated in a historic warehouse and features an art gallery, courtyard, and tasting bar. Wines here are barreled anywhere from one and a half to four aging years. It is purported that its location just beneath the BNSF Railroad's train trestle actually contributes to the wine process, as the vibrations of the trains passing by assist in settling each barrel's solids. Essentially, it is known in Spokane as 'train settled' wine that offers up exceptional vibrations and libations.
Maryhill Winery Tasting Room at Kendall Yards
Address: Maryhill Winery Tasting Room at Kendall Yards, 1303 W Summit Pkwy STE 100, Spokane, WA 99201
Those seeking a first-class wine exploration and an indulgent experience into the art of wine making won't want to miss Kendall Yards Maryhill Winery Tasting Room in downtown Spokane. This impressive 5,000-square-foot space is situated along the banks of the Spokane River and is just a five-minute walk from downtown and follows the Centennial Trail.
While enjoying the coveted views of the river from the 180-degree windowed tasting room, visitors can order a flight of the most popular wines and enjoy them on the balcony patio or at a cozy table indoors on a cool day before picking up a bottle or two to take home. Maryhill Winery also hosts private events and parties upon request.
Arbor Crest Wine Cellars
Address: Arbor Crest Wine Cellars, 4705 N Fruit Hill Rd, Spokane, WA 99217
If a countryside setting is preferable while sipping on fine wine, one can't beat the views and libations at Arbor Crest Wine Cellars. Situated amid the Historic Cliff House that rises above the Spokane Valley, this winery also serves as a music venue and much more. Visitors can also check out the annual Summer Concert Series and Fireside Music Series in the wintertime for year-round engagement.
Arbor Crest Wine Cellars is one of the state's oldest wineries and wins accolades as a top producer every year in Wine Spectator magazine. The Cliff House Tasting Room is a National Historic Site that offers both food and wine and is open daily for tours. Guests can buy award-winning wines to take home as well as gifts, craft cheeses, and cured meats.
Latah Creek Wine Cellars
Address: Latah Creek Wine Cellars, 13030 E Indiana Ave, Spokane Valley, WA 99216
An impressive winery in Spokane Valley, Latah Creek Wine Cellars is a family-owned establishment. For more than 40 years, locals have been stopping in for a glass or two of wine or to get a bottle as a gift or to take home. Every experience is 100% unique at this father-daughter run operation that offers tastings, treats, and a variety of vintages. While spaces are limited to groups of five currently, those who are interested can call ahead to schedule an appointment for their chosen dates.
Seattle's valleys and cool, refreshing mountain terrains are ideal for growing the finest grapes in the nation. Don't miss a chance to partake in some of the best wines in the Pacific Northwest at any of these top Spokane wineries and vineyards.