Buying a Home? Time to Look for Home Insurance!
Posted by Ryan Tollefsen on Friday, June 15, 2018 at 7:47 AM
By Ryan Tollefsen / June 15, 2018
Comment
Buying a Home? Time to Look for Home Insurance!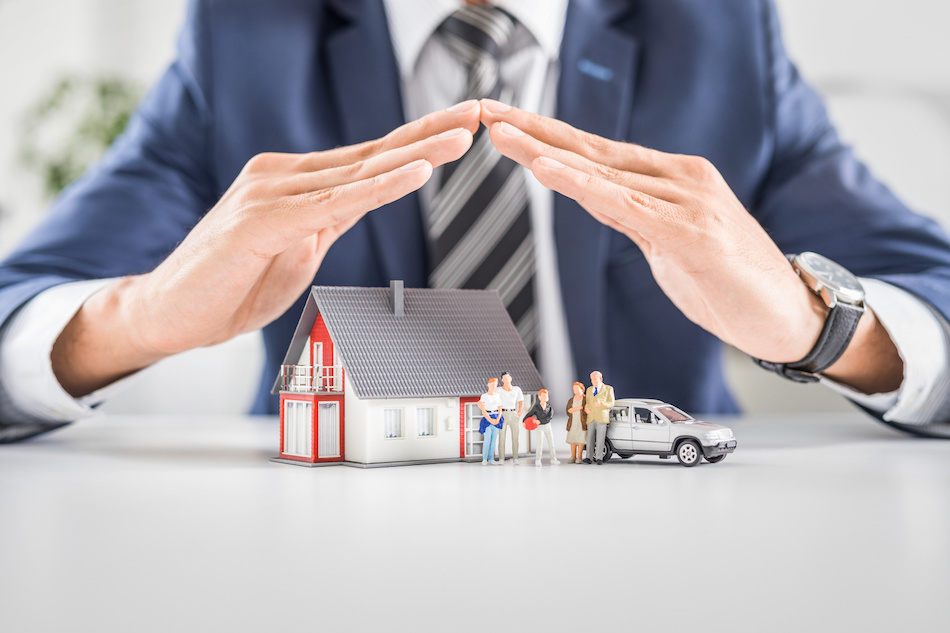 For many home buyers, finding a homeowners insurance policy is a necessity. Knowing what to look for and other basic information about homeowners insurance is important. Oftentimes home insurance can offer homeowners peace of mind when unfortunate circumstances arise. This FAQ can help home buyers who are in escrow and who need to know more about homeowners insurance.
Do You Have to Have Homeowners Insurance?
Home buyers who borrow money to purchase their home will be required by their mortgage company to get homeowners insurance. Home buyers who don't find a policy before the close of escrow will be denied a loan. After the home is purchased, homeowners are required to keep their policy current. If the policy lapses, the mortgage company may start charging the homeowner for an insurance policy of the mortgage company's choice. Rates are usually very high for these policies.
Home buyers who do not borrow money to make their purchase do not have to buy homeowners insurance. However, the homeowners insurance policy is there to protect the homeowner from financial burden when a disaster strikes. In some cases, homeowners insurance can even prevent a financial catastrophe in the event that the home is destroyed by a covered event.
Homeowners who choose not to get homeowners insurance are taking a risk. Sometimes this works out, other times it does not. Many homeowners who pay for their home with cash still choose to get homeowners insurance just to have the peace of mind.
What Should You Look for in a Policy?
Homeowners insurance policies come with standard protections against disasters like lightening strike, theft, hail, wind and fire. Policies will pay the cash value of the house or pay to replace the house if the home is a total loss because of a covered event. Policies require the homeowner to pay a deductible for repairs. A typical policy will also protect the homeowner in the event that he or she is sued by someone who is injured on their property.
When looking at policies, homeowners must consider a variety of factors.
Price. A typical homeowners insurance policy will cost around $1,100, but this price may vary by level of coverage.
Deductible. A typical homeowners insurance deductible will be between $500 and $1,000.
Rebuild or cash value. The cash value of a home may be considerably less than the cost to rebuild a home, so homeowners must be careful when considering a policy that offers cash value for the property.
Scheduled items. Valuables must be separately protected under the policy; homeowners who own valuables should inquire about getting these items scheduled.
Homeowners are encouraged to read their policy and all the fine print before selecting the policy that's right for them. This can help prevent any nasty surprises in the event that the home is damaged by a covered event.
How Do You Pay For Homeowners Insurance?
For Sundance home buyers, homeowners insurance is usually paid with closing costs. The policy is then paid in full every year after. Some insurance companies allow their insureds to pay monthly or semi-annually. Homeowners who need to set up a monthly or semi-annual payment plan should inquire about this before picking a policy, because not all insurance companies offer this service.
How Can You Save Money on Homeowners Insurance?
There are many ways to save on homeowners insurance.
Pick a policy with a higher deductible.
Pair homeowners insurance and car insurance.
Shop around for good rates.
For more information about saving money on homeowners insurance, home buyers are encouraged to talk to their insurance agent.
Get Started Today
If you're a home buyer and you're in escrow, now is the time to look for a homeowners insurance policy. For more information, contact a reputable insurance company in your area. A good insurance agent can answer any questions that home buyers might have.