The Best Coffee Shops in Spokane, WA
Posted by Ryan Tollefsen on Monday, November 4, 2019 at 8:26 AM
By Ryan Tollefsen / November 4, 2019
Comment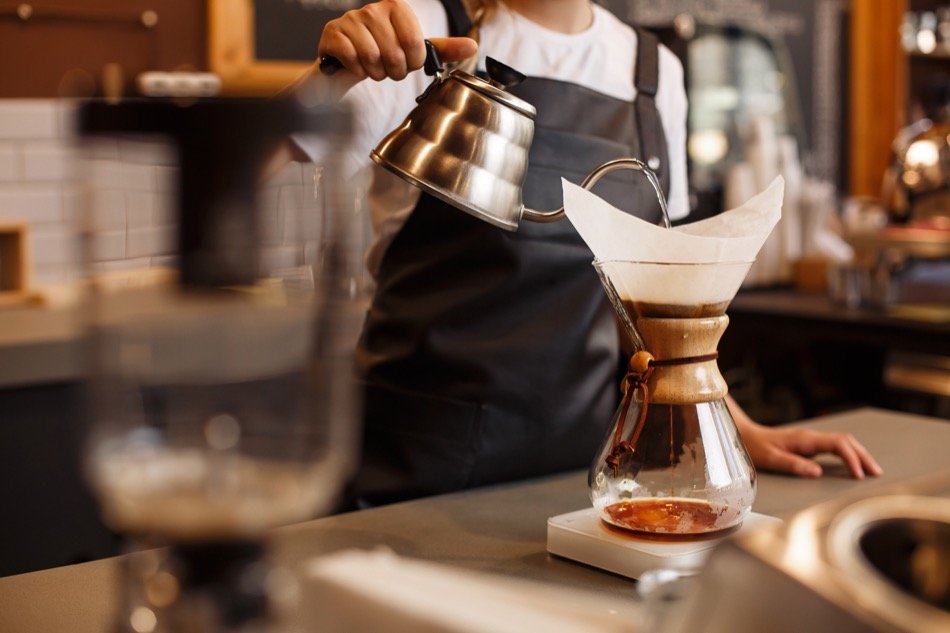 It's far from a secret the folks in the Pacific Northwest have a passion for coffee beyond the usual adoration for their anytime 'morning' brew. This is why the best coffee shops in Spokane, WA ensure every cup they serve is superior. However, they also understand the importance of capturing a certain audience with pleasant food offerings, guest perks, and clever establishment design. Here are some top Spokane coffee shops having patrons coming back for more.
Indaba Coffee Roasters
The impressive offerings at Indaba Coffee Roasters have made it so popular with locals and visitors, they now have two locations: one on West Broadway and another downtown. Chic, yet welcoming, Indaba is often favored because they boast privately roasted beans and the ModBar Brewing System—the first coffee shop to boast such tasty technology. Indaba often hosts local artists and community events with portions of proceeds going to support non-profits around Spokane.
Hours: Sat-Sun 8 am—5 pm, Mon-Fri 7 am—6 pm
Address West Central Location: 1425 W. Broadway Avenue
West Location Phone: 509-443-3566
Address Downtown Location: 210 N. Howard Street
Downtown Phone: 509-413-2569
Vessel Coffee Roasters
Vessel Coffee Roasters is a modern roastery and coffee shop on the north side of Spokane offering generous seating, amazing java blends and friendly service. House favorites at Vessel include the Expo Blend and the 509 Seasonal Espresso. The shop can serve your pick-me-up through traditional drip methods, French press, or using the over-the-top Kees Van der Westen espresso machine replete with pour-over station. Buy a bag of beans to go, or enjoy your Joe around the cozy fireplace.
Hours: Mon-Fri 6:30 am—5:30 pm, Sat-Sun 7:30 am—5:30 pm
Address: 2823 North Monroe Street
Phone: 509-290-5051
Atticus Coffee and Gifts
Those looking for an inclusive place to hang out and enjoy sumptuous bakery snacks, unique beverage concoctions, and shop for unique gifts will find it all at Atticus Coffee and Gifts. Named after Atticus Finch in Harper Lee's novel "To Kill a Mockingbird," there is also a connecting shop for gifts appropriately called Boo Radley's.
The interiors of Atticus Coffee and Gifts carry the book's theme throughout, with artwork, trinkets and fun collectibles. Of course, the in-house book nook is a great place to browse and read while enjoying your coffees, loose-leaf teas, irresistible bakery sandwiches and local pastries. If you love the great outdoors, there's a small patio open during summertime.
Hours: Mon-Sat 7:30 am—6 pm, Sun 9 am—5 pm
Address: 222 N. Howard Street
Phone: 509-747-0336
Revel 77
Revel 77 is a vibrantly lit modern coffee shop in Spokane offering amazing coffee from several of the most prominent local and regional roasters. They make fresh, hand-squeezed lemonade and in-house syrups to complement their various coffee offerings. Another treat Revel makes fresh daily are assorted pies and pastries. Guests enjoy free parking, free Wi-Fi and the use of colorful throw pillows for extra-cozy lounging.
Hours: Open daily from 7 am—5 pm
Phone: 509-280-0518
Address: 3223 E 57th Avenue, Suite K
Spaceman Coffee
Properly named in every sense of the universal word, Spaceman Coffee is a hip hole-in-the-wall boasting an out-of-this-world galactic theme—and velvety smooth Evans Brothers Coffee. All around the coffee house are science fiction books and posters to start conversations and spark the celestial mind. Guests can choose from more than a dozen house-made syrups and partake in them in the main area or within the art gallery.
Hours: Mon-Fri 7 am—1 pm, Sat-Sun 9 am—1 pm
Address: 228A W. Sprague Avenue
Phone: 509-312-9824
If coffee shops are one of your preferred places to work, study, or just hang out and meet new friends in unique environments, check out these top Spokane coffee houses next time you're craving coffee in a chill place.