Common Home Architectural Styles in America
Posted by Ryan Tollefsen on Thursday, March 14, 2019 at 7:08 AM
By Ryan Tollefsen / March 14, 2019
Comment
Common Home Architectural Styles in America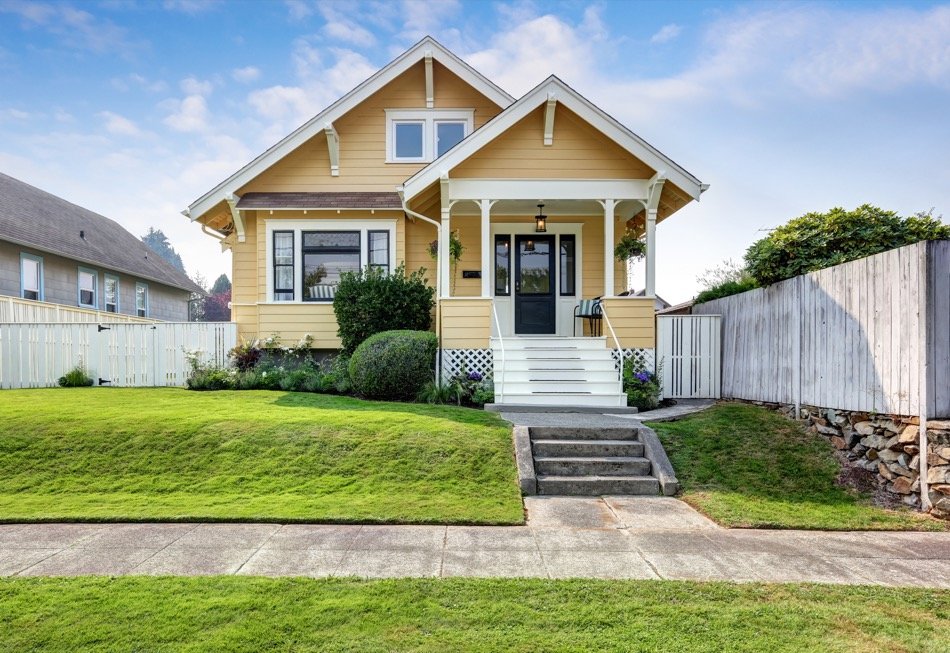 Although specific locales in the United States—think San Francisco and Santa Fe—are well-known and highly acclaimed for their distinctive architectural style, there is little reason today to conform strictly to the local norm.

When buying a new home, the iIndividuality of the buyer is the key to which home style they may prefer. When seaching for homes, it helps to know the history of specific styles and to understand the reasons certain roof lines and exterior materials were used for the early homes. It goes beyond simple shelter from the elements. Design lines have been blurred somewhat over the past few decades, and it's okay to borrow elements of one style even if a home is predominantly from another design ethic. Knowing the evolution of regional design is not only interesting but it helps define contemporary expression.
European or Traditional
European style is grounded in history, and the architecture draws from varied regions. Somewhat formal, this architecture recalls the grand homes of European capitals, and typically features stately, sturdy structures built of brick or stone. With Georgian, English Tudor, French Country, Italianate or a blend of traditional elements, these homes may have opulent details.
New England Style
Although New England style varies, depending on specific location, it is generally characterized by a steeply pitched roof, dormer windows, clapboard siding and symmetrical details. Two prime examples are the traditional 1 1/2 story Saltbox and well-known 2-story Cape Cod. They might be large or small, but typically are functional, family-oriented and lacking in decorative detail.
Colonial
Popular in the East, and extending into the South and Middle America, traditional colonial style is solid and substantial, symmetrical and formal. Features include evenly-spaced multi-paned windows, contrasting shutters, dormers, simple columns and dual chimneys. This style dates to the 1600s.
Craftsman
Immediately recognizable, Craftsman style is characterized by raised full-width front porches, stone, wood and natural materials both inside and out, low pitched roofs and exposed beams. They are comfortable, solid and prevalent throughout middle America and the Pacific Northwest.
Farmhouse
Farmhouse style can be as varied as a converted barn, a substantial two-story with a wide surround of porch, or a sprawling single-story home with a metal roof. Modern farmhouse style is comfortable and casual, fostering an easy ambience, and may embrace industrial materials such as corrugated metal or feature unexpected accents like a turreted silo, exposed trusses or sliding barn doors. They are found in suburbs and small towns as well as on large country acreage throughout the country.
Modern
Modern architecture typically includes simple lines and geometric forms, minimal ornamentation, sweeping expanses of glass, and distinctive materials. The simple style was popularized during the building boom of the 1950s, when sprawling ranch-style homes spawned the birth of American suburbs. The vintage mid-Century modern style homes have only become more prized with the passing of time. Modern design continues to evolve in new directions, with the use of sleek, high-tech and industrial materials now commonplace, along with metal, wood and syntheticaccents. Roofs might be flat or raked, or have a low pitch.
Mediterranean
Recalling the sunny lands of southern Europe, Mediterranean style features clay tile roofs, stucco siding and colorful decorative tile and wrought iron accents. With an indoor-outdoor ambience, Mediterranean and Mission-style homes are most often single story homes, either casual or formal, with cooling interior courtyards and large covered patios. The style is popular in sunny Gulf Coast states from Florida through Texas, in the desert Southwest and throughout southern California.
Architectural design elements are varied and infinitely adaptable. When searching for a new Eagle Ridge home, look for one that suits your style. for example, contemporary home styles are no longer "pure" and they don't necessarily reflect their historical roots. In addition, every exterior style lends itself to interior personalization. Even a traditional New England style home can accommodate open plan living and casual lifestyles. The reverse is equally true. If you love the look of a Spanish hacienda or the allure of a classic Victorian "Painted Lady" that reminds you of San Francisco, go ahead and borrow the elements that make your heart sing, no matter where you make your home.