Considering a Major Home Addition or Renovation Before Selling?
Posted by Ryan Tollefsen on Tuesday, February 7, 2017 at 4:34 PM
By Ryan Tollefsen / February 7, 2017
Comment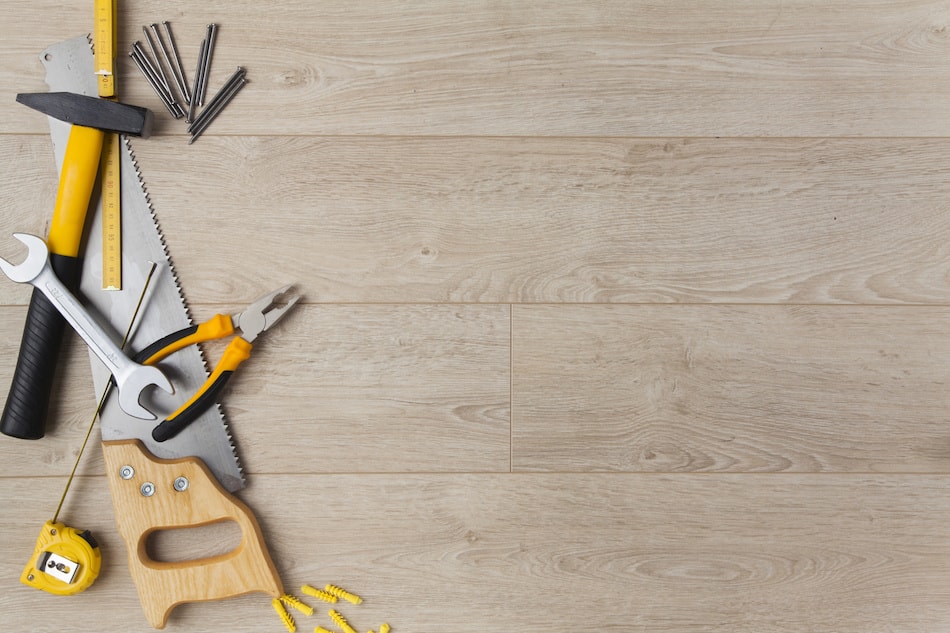 Home owners who plan to sell their home often wonder what they should do about making improvements before putting it on the market.
While most sellers already know that making relatively minor improvements, such as cosmetic updates like new paint and deep cleaning, are usually necessary before listing to better compete with other homes, many may feel unsure of whether or not they need to invest in more expensive upgrades, such as adding another bedroom, bathroom, or additional square footage for more living space.
Understanding the Cost vs. the Value of Home Improvements
According to recent information published by the National Association of Realtors®, large, expensive home improvement projects may not be the best way to a buyer's heart - or to get their signature on a purchase offer. Instead, sellers who focus on making smaller, less costly improvements can be far more likely to see a better cost vs. value ratio.
For example, the statistics show a relatively small investment of about $1,200 dollars to replace an entry door recouped 101.8% of the cost at the time of sale, while a much more costly master suite addition only recouped 61.7% of its $111,245 average cost. These numbers clearly show that buyers may not be interested in paying for expensive upgrades that they do not perceive to be valuable enough to cover the costs, especially when other more competitive homes are available.
Smaller Upgrades Worth Considering
Sellers who want to make their homes compete more effectively with other homes for sale in their market area can often get more bang for their buck by doing several smaller upgrades, instead of just one that is much more expensive. With buyers continuing a long standing tradition of looking for updated kitchens and bathrooms, sellers may want to consider spending a portion of their renovation budget in these two areas of the home.
Some budget stretching options for these improvements include:
replacing tired counter tops
replacing fixtures and appliances
replacing outdated lighting fixtures and adding task lighting to freshen the room
replacing worn flooring
adding a fixed or moveable kitchen island to expand work surface space
updating tile
In addition to kitchen and bathroom improvements, sellers who make small improvements designed to improve curb appeal, such as replacing damaged or ugly siding or replacing a dented garage door often see significant benefit from these expenditures.
When Major Renovations Can Pay
There are some times, however, when making more major renovations can be a wise consideration for homeowners who are planning to sell. An excellent example of this would include homes that have only one or two bedrooms or a single bathroom. If these homes are competing against others that have at least three bedrooms and a bath and a half or two full bathrooms, buyers may ignore them or discount their value when making offers. Renovations to add a bedroom or bathroom in these instances can make the home much more competitive, while potentially still making it possible for the seller to recoup their cost at the time of sale.
Major Upgrades to Avoid
While sellers who expend the time and money to make wise improvements can expect to make their home compete better and sell more quickly, there are some upgrades that sellers will want to avoid. These include any that will greatly increase the value of their home when compared to other competing homes in the area. Doing this is called over-improving your home, and unless the owner plans to stay in the home for many years, it becomes very unlikely that the expense can be recouped at the time of sale.
Other examples of costly upgrades sellers should avoid include adding an expensive in-ground pools, water features, and spas right before the sale. Buyers often see these improvements as turnoffs, due to concerns about maintenance costs or safety, if they have small children.
To make sure they are making the best use of their renovation budget and to make sure that there is no risk of over-improving the home, owners should always consider consulting with their estate agent before signing off on any projects. Their agent can use current market data, including recently listed and sold homes from their neighborhood, to clearly illustrate local home values and help sellers determine how to maximize their renovation budget and get an optimal return on their investment.