Crucial Information About the FHA Loan
Posted by Ryan Tollefsen on Friday, October 20, 2017 at 7:37 AM
By Ryan Tollefsen / October 20, 2017
Comment
Crucial Information About the FHA Loan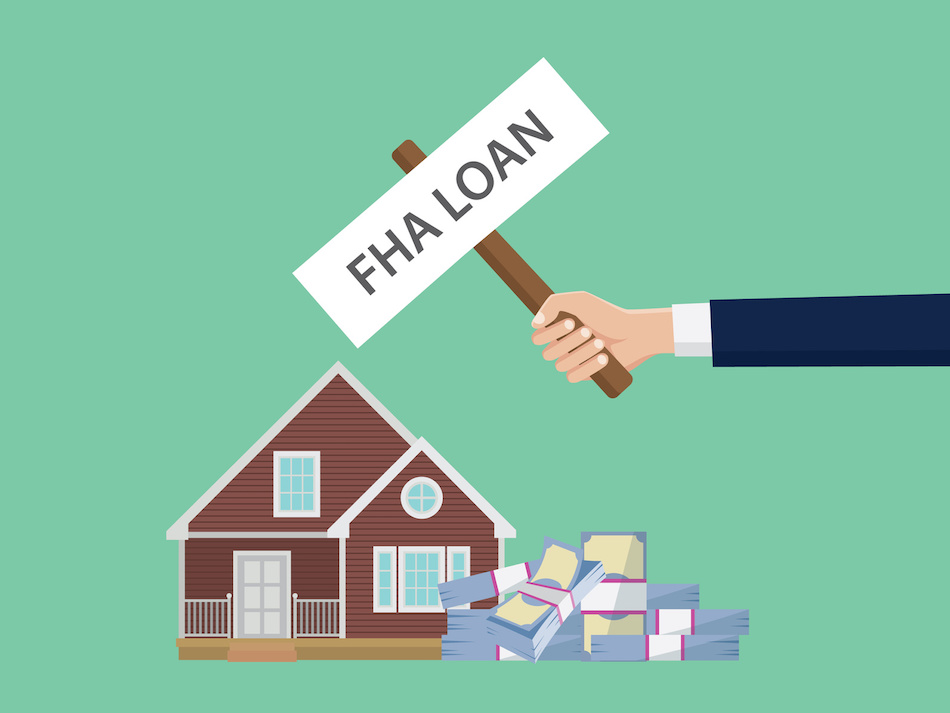 An FHA loan may be useful for those homeowners who are not currently able to put down 10 to 20 percent on a home purchase. As it is insured by the FHA, lenders are more willing to approve a mortgage loan for individuals who might not be approved for a conventional loan. If a homeowner can put down 3.5 percent, they may be able to finally own their own home. This is one of many mortgage loan products available for prospective homeowners.
Learn more about an FHA loan and get answers to initial questions about this mortgage product today.
Who May Be Eligible for an FHA Loan?
Applicants have to be a lawful resident of the United States and be considered of legal age to sign for a mortgage loan. This age can vary by state, but a local loan officer can provide the minimum age requirements in the area. This borrower must live in the any home purchased using an FHA mortgage. Applicants do need to have sufficient income in order to qualify for the mortgage loan and homeowner expenses. Income limits do apply when approved borrowers may want to apply for programs such as down payment assistance.
Do Approved Borrowers Need to Take Out Mortgage Insurance?
When approved for an FHA loan, borrowers are required to pay for mortgage insurance. The upfront mortgage premium costs may be rolled into mortgage payments.
What Are the Basic Requirements?
Potential borrowers should know about basic mortgage requirements before applying for an FHA loan. Those with a low credit score or significant debt may want to make improvements before applying for an FHA loan for a single or multi-family home. Basic requirements include:
A good credit score
A timely payment history
Job history
Meeting debt-to-income ratios
Those who are thinking of applying may want to check their credit score. A higher credit score (580 or above) can translate to a smaller down payment. Those with lower credit scores may need to put down 10 percent on their purchase of a home. It may be necessary to get started a year or more in advance to improve chances of getting approved for an FHA mortgage loan.
What is the Purpose of an FHA Loan?
This type of loan allows borrowers to finance a home purchase with a comparably small down payment. Requirements may vary between the various FHA-approved lenders. It is recommended that potential applicants shop around and check out multiple lenders and their proffered estimates for homes in Legacy Ridge or elsewhere.
What Happens If Borrowers Need Relief?
Those borrowers who experience an unexpected hardship, such as a death, divorce or multiple births, may be able to apply for relief. A period of forbearance or a loan modification may be available in such an instance.
Can the Borrower Use the Loan to Purchase a Fixer-Upper?
There are a number of FHA mortgage products. The HUD's 203(k) program is popular with qualified borrowers looking to purchase a fixer-upper or make significant renovations. In addition to using the loan to help cover the home purchase, repair or improvement costs can also be included.
Before You Sign
As there are multiple loan products available, borrowers with relatively high credit scores and who may be able to put down 10 percent or more may want to investigate other options. Additional benefits of an FHA loan are that there is no prepayment penalty and individuals coming out of a foreclosure or bankruptcy can start fresh. However, the mortgage insurance premiums may mean borrowers are paying more than if they went with a private mortgage insurance option.