Where Are the Best Delivery Restaurants in Spokane, WA?
Posted by Ryan Tollefsen on Monday, May 18, 2020 at 11:45 AM
By Ryan Tollefsen / May 18, 2020
Comment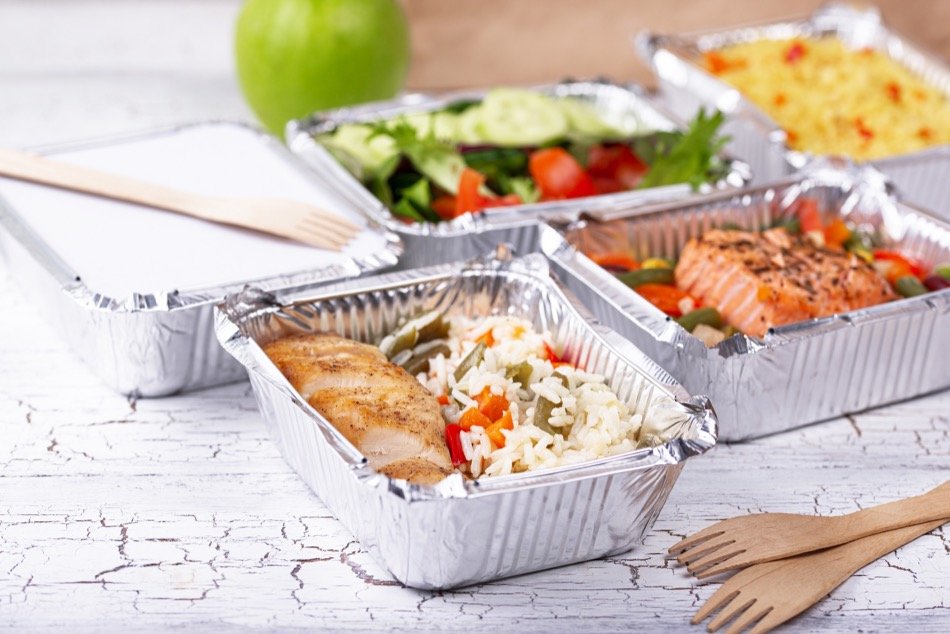 With the recent launch of several delivery apps in Spokane, the city's delivery options have never been better. Nowadays, you can get the traditional pizzas and Chinese food delivered, but there are also options for your favorite international cuisine and pub classics. Here are some of the best delivery restaurants in Spokane, WA.
Caruso's Sandwiches and Artisan Pizza
Address: Caruso's Sandwiches and Artisan Pizza, 1120 N Division St, Spokane, WA 99202
The Caruso family takes pride in the food they create, which is why they named Caruso's after themselves. The pizza dough is made from scratch each morning, their soups are made in-house, and their pizzas are fired in old-fashioned brick ovens. What's not to love? Whether you're looking for a local joint for Friday pizza night, wraps and sandwiches while working from home, or a fresh cobb salad and soup, Caruso's has an option for you. You can even create your own pizza from scratch. Caruso's has two locations, one in U-District and one in Spokane Valley, so hopefully there is one near you.
Hong Kong Express
Address: Hong Kong Express, 113 W Indiana Ave, Spokane, WA 99205
Hong Kong Express is a no frills Chinese delivery and takeout, and they do what they do best. They have a delivery radius of 9 miles in addition to a pickup option. Hong Kong Express offers all the Chinese takeout classics like Lo Mein, Teriyaki Chicken, Szechuan Beef, dumplings, and egg rolls. Their menu is huge, so there's near endless options and combinations you can make, and they have a strong reputation of being fast and delivering hot food. Plus, if you decide to mix things up and drop by in person one day, they have a full buffet with near endless options. Hong Kong Express is one of the best Spokane options to scratch the Chinese delivery itch.
The Elk
Address: The Elk, 1931 W Pacific Ave, Spokane, WA 99201
The Elk was once a pharmacy and soda fountain, but was renovated into what is now a culinary staple. The Elk serves comforting Northwest pub food and microbrews with creative cocktails and has been a much-loved addition to the neighborhood since 1999. The Elk's specialties include Jagerschnitzel and Marinated Pork Soft Tacos, but their menu offers a host of creative combinations such as the Falafel Gordita and Irish Cheese and Macaroni. You can get Elk pub grub delivered to your front door since they are now available on Postmates.
Queen of Sheba Ethiopian Cuisine
Address: The Flour Mill, 621 W Mallon Ave #426, Spokane, WA 99201
If you're looking to shake up your delivery choices a bit, Queen of Sheba is a great option for Ethiopian cuisine. The owner, Almaz, was born and raised in Ethiopia and has travelled extensively, having lived in Kenya, the Caribbean, Southern California, and the Ivory Coast before settling in Spokane with her husband. Finally established, Almaz was able to pursue her dream of opening an Ethiopian restaurant. Bring the experience home with you with traditional Ethiopian dishes like Kitfo and Injera.
For the regulars and special-occasioners, those that are too busy and those looking to expand their dietary horizons, there are some great options here in Spokane for people willing to find them. Hopefully, our list of favorites will help get you started on your Spokane delivery restaurants journey. Bon appétit!