Dining out with your dog in Spokane
Posted by Ryan Tollefsen on Thursday, May 19, 2016 at 7:22 AM
By Ryan Tollefsen / May 19, 2016
Comment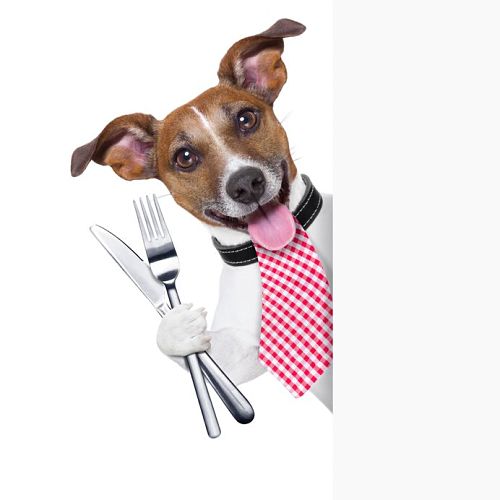 With a river running through town, Spokane clearly embraces natural living. With plenty of parks and trails, it's hardly surprising that many homeowners have pets – and want to take their dogs with them when they can.
And, Spokane is a dog-friendly city. You'll find plenty of restaurants happy to open their patios to patrons with pets. Here are just a few you might want to try next time you're headed out with your four-legged friends.
Picabu Neighborhood Bistro – You'll find this restaurant in Lower South Hill. They're serving up an incredible mix of "Thai-American-Mexican-Cajun" dishes – so it shouldn't be difficult to find something to tempt you. Recently covered by the Food Network's Diners, Drive-Ins and Dives, this restaurant is fast becoming a hit. You'll find a spot for your pet on the patio, and you'll find the Picabu Neighborhood Bistro at 901 W. 14th Avenue.
Steelhead Bar & Grille – If you're looking for a bite in downtown Spokane, you can always head over to Steelhead Bar & Grille. This restaurant features a Northwest-inspired menu with burgers that are almost decadent. They also have a solid wine and beer list. Dogs are welcome on the patio, but you might want to phone ahead to make sure it's not become too raucous for your pets. You can call the restaurant on (509) 747-1303, and you'll find it at 218 N. Howard Street.
The Park Bench – Tucked inside Manito Park, you'll find a cozy restaurant under the trees that makes a perfect place to break a long walk with your dog. The Park Bench is open seven days a week from 8 a.m. to 7 p.m. from mid-May to mid-September. Along with food and drink for you, there are water bowls to quench your pet's thirst. The park is at 1702 S. Grant Boulevard, and it certainly makes for a terrific day out with your furry friends.
Wherever you head with your dogs this summer, be sure to bring plenty of water and a portable bowl; many welcoming establishments don't think to provide this service for pet owners. And don't forget to check tags, vaccinations, and licenses are up to date before allowing your pet to mingle with other patio pets.