Easy-to-Clean Spokane Kids Rooms
Posted by Ryan Tollefsen on Thursday, June 30, 2016 at 5:34 AM
By Ryan Tollefsen / June 30, 2016
Comment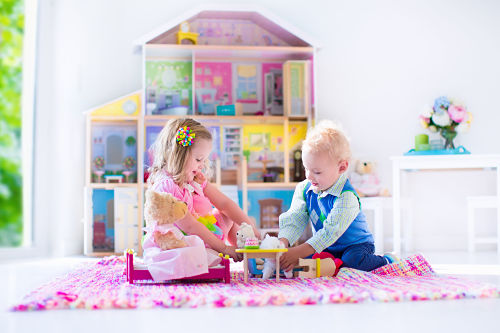 It doesn't matter how many times you ask politely or how loud your voice can go; kids tend to have a problem keeping their room clean. There are a couple of reasons for that. For a start, cleaning is no fun. But that's not the only thing holding them back. Until they're taught how to tidy, children don't have an easy time understanding what to do. And some rooms are downright difficult to clean.
For any – or all – of these challenges, you can try these smart ideas. They've all worked for parents tired or repeating, "go clean your room!"
Start the Process – Take some time to show your kid what you mean by "clean" and set a good example. Make sure to specify that pushing books from the middle of the floor until they're underneath the bed isn't the same as putting them away – even if the room looks cleaner now.
Simplify and Sort – Most kids rooms are bursting with playthings, clothes, costumes, sports gear, books, and art supplies. It's hard to keep things organized when there's so much stuff. If you can move items to another room, you'll want to do just that. If you can't, at least make things as simple as possible by sorting and storing like items together.
More Storage Than You Need – On that note, try to create an environment with as much storage as possible. That's a call for storage containers as well as shelves and space. The easier it is to put something away without moving other things around, the more likely it is to happen. Age-appropriate labeling also works wonders when there's a big mess to sort through.
Get Down on Their Level – You may just find that you see the problem a little more clearly when you get down to your child's level and see the room as they do. What you believe to be easy storage, may be an incredible hassle from their height.
And, finally, don't forget to spend time with your child in their room to keep that well-oiled machine running as smoothly as possible.