Get Authentic Mexican at La Michoacana Mini Market
Posted by Ryan Tollefsen on Thursday, April 7, 2016 at 8:25 AM
By Ryan Tollefsen / April 7, 2016
Comment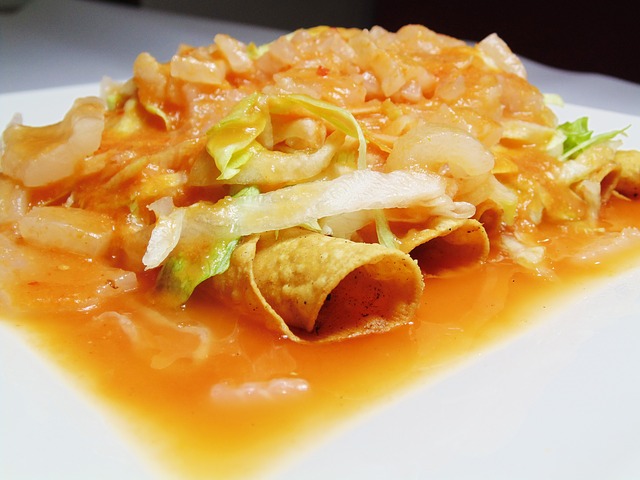 Every city has its secrets, but how La Michoacana has remained one in Spokane is a mystery. This establishment offers fresh, authentic Mexican foods at incredible prices and has a full-service bar too.
Located in the old University Appliance building across from Winco, you may have driven past this restaurant dozens of times without realizing it was there – and it wasn't always. It's recently moved from the old location inside a strip mall. And, while the décor is nothing spectacular, the ambiance in the new building definitely is. La Michoacana isn't just a Mexican eatery; it's also a market with super fresh foods and baked goodies.
Although the menu features staples you've come to associate with just about any Mexican restaurant, such as tacos, burritos, and sopas, this is authentic ethnic food like you've never had it before. Sure, every establishment claims that, but how many actually serve goat meat and cactus? How about beef cheek and tripe? And before the unusual menu items frighten you, just know that sumptuous chicken and super fresh veggies too.
Whatever you order, you're almost certain to love it, as so many reviewers do. Patrons also speak highly of the service and the family-feel floating throughout every corner of the building.
And, as much as you'll be tempted to gobble your entrée, you may want to save some room for dessert. After all, with a bakery on site, you can bet that the pastries and sweet treats are something special. (Don't worry too much if you're full, you can always grab something to go – and you'll probably want to.)
La Michoacana can be found at 10617 E Sprague Avenue in Spokane Valley. If you need directions, you can call (509) 926-8251. The restaurant and marketplace are open seven days a week from 9 a.m. to 10 p.m., so you'll always be able to get your authentic Mexican fix.