Get your home ready for those last-minute showings
Posted by Ryan Tollefsen on Tuesday, May 24, 2016 at 4:13 AM
By Ryan Tollefsen / May 24, 2016
Comment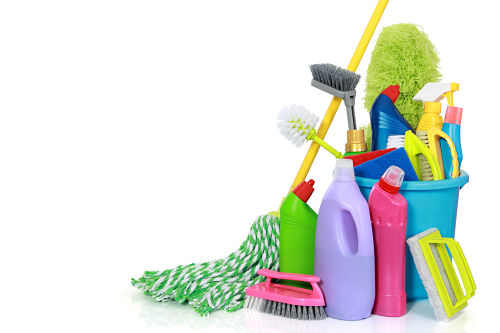 When your Spokane home is on the market you're at potential buyers' beck and call. Of course, real estate agents will show the home while you're at work but what about weekends and evenings when the family is at home doing what we all do at home ? relaxing? Yup, buyers still rule your universe, at least if you hope to get the home sold.
Unfortunately, evenings and weekends are also when most buyers are available to view homes. So, while the family is relaxing or playing, the house is bound to get messy. The phone rings and it's an agent with a potential buyer that wants to see the home in 30 minutes. What do you do?
Read on for tips on how to get the home show-ready in less than a half hour.
Grab a box or laundry basket and run through the house picking up anything that is out of place. Enlisting other family members in this task will help get it done quickly.

Assign one member of the family "trash duty." It's up to him or her to empty all the trash containers in the home, add new bags to the containers and carry the collected trash out to the main can.

Concentrate on the two most important rooms: kitchen and bathroom. Put away everything that isn't decorative, wipe down the counters, run a toilet brush over the toilet bowl, hang fresh towels, close the shower curtain, put dirty dishes in the dishwasher and lightly mop the floors.

In the bedrooms, make the beds, straighten the closets and put away toys. Ideally, the occupant of each bedroom will perform this task, freeing you to do others.

Straighten the sofa cushions and pick up miscellaneous items in the living room.

Vacuum high traffic areas (if they need it).

Open window coverings if it's daytime.

Turn on all the lights in the home, even in the daytime.

Leave.
The last tip is a must ? buyers don't feel comfortable with the homeowner in the home during the tour.