Getting to know the North Hill neighborhood in Spokane
Posted by Ryan Tollefsen on Thursday, May 26, 2016 at 8:37 AM
By Ryan Tollefsen / May 26, 2016
Comment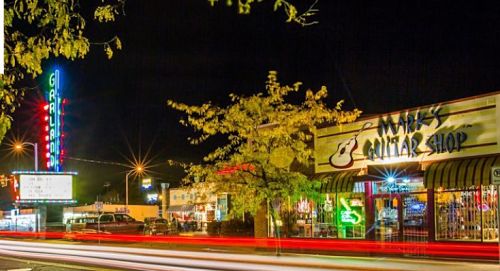 When you begin shopping for Spokane homes for sale the first thing you'll no doubt notice is thatour neighborhoods are diverse - ranging from commercial and entertainment districts to suburban areas filled with the sounds of children's laughter. Among these different neighborhoods, north of Spokane's downtown area, is North Hill.
The five thousand homes of North Hill sit inside a little more than two square miles between Francis Avenue in the north and along the bluff to the south, including Cora and Courtland avenues. The western boundary falls on Ash Street, and the North Hill community extends eastward to Division Street.
There is a combination of renter and owner-occupied homes in North Hill, mostly in single-family properties. Home prices vary widely on this side of town; though many fall somewhere between $120,000 and $140,000. Of course, there are great values to be found in properties closer to the $100,000 mark and a few homes are valued closer to $200,000.
Most of the houses in this neighborhood were built in the 1940s with updates and additions made over the years to accommodate the changing needs of Spokane's families. Typical North Hill homes have two to four bedrooms. And although smaller than newly-built Spokane properties, the houses here offer excellent value for money and city convenience in a semi-suburban setting.
North Hill is mainly considered a residential neighborhood; however, the Garland Business District is an integral part of the community and hosts a street fair annually in the summer months. Found along West Garland Avenue near the intersection with North Monroe Street, the residents of North Hill dine, shop, and amuse themselves in the unique establishments in this district.
With a population over 11,000 people of all ages, it's hardly surprising that three of the Spokane Public School District's elementary schools are found here. Madison, Ridgeview, and Willard schools serve the younger students before moving onto one of the Spokane's middle schools. There are also three parks in the North Hill neighborhood, offering opportunities for residents to picnic and enjoy softball games during the summer. Given all the amenities, it's hardly surprising that this is one of Spokane's most enterprising and tight-knit communities.
Image: Courtesy of GarlandDistrict.com