High ROI Kitchen Renovations
Posted by Ryan Tollefsen on Thursday, February 7, 2019 at 9:14 AM
By Ryan Tollefsen / February 7, 2019
Comment
High ROI Kitchen Renovations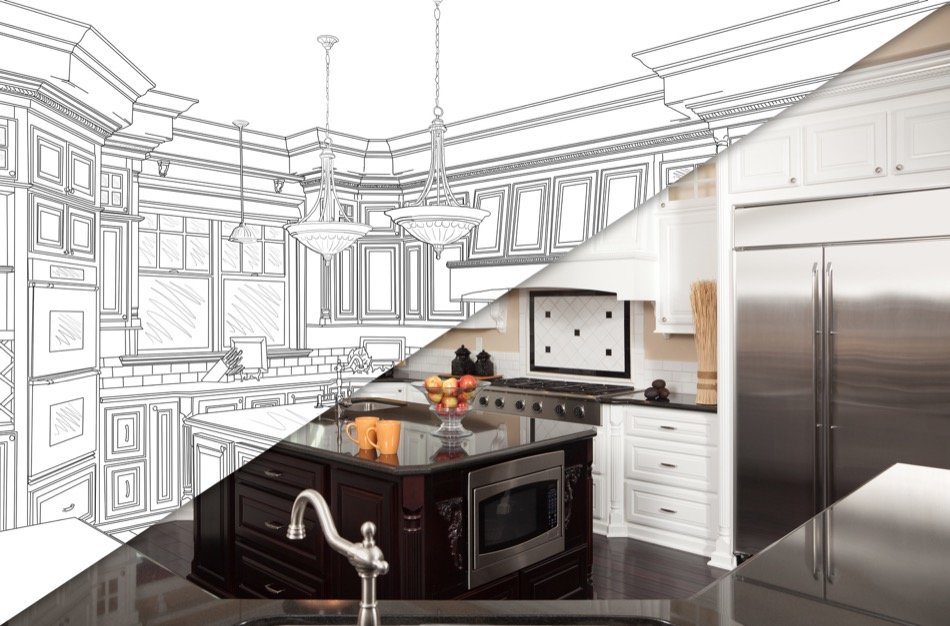 When preparing to selling a home it is easy to hear the mantra of "kitchens and baths" reverberating in the mind. For years, real estate professionals have suggested that putting money into a kitchen or bathroom were the only things that mattered if you wanted to sell your home quickly and to get the best ROI. That's not necessarily wrong as bathrooms and kitchens are obviously critical to the sale of a home. However, over-spending in these areas can be costly to a seller. Kitchen renovations, in particular, must be approached cautiously so they don't become a "money pit".
This Old House, the iconic home improvement television show even says that while a major kitchen improvement will return an 80% ROI, minor improvements can return an even higher 87%. So before one guts and completely remodels a kitchen of a house for sale, it is worth the time to look at the individual high ROI kitchen renovations that sellers should consider before putting their home on the market.
Refacing/Refinishing Kitchen Cabinets
Rather than undergoing an expensive total cabinet replacement project, refacing or refinishing kitchen cabinets can provide a superior return on investment. Many times, kitchen cabinet door and drawer fronts can be replaced, refaced or even painted to restore their appearance and offer a more contemporary look. Updated hinges and door and drawer pulls will go a long way in upgrading kitchen cabinetry without the high cost of total replacement. There are plenty of DIY products to help homeowners accomplish this upgrade without over-spending. Suncrest homeowners may also consider adding new features like soft-close hinges and Lazy-Susan style accessibility to improve the appeal of their kitchens.
Don't Overspend on Countertops
Of course, upgraded countertops will improve appeal and value of a kitchen. Owners need to understand, however, when enough is enough. If there is extensive counter space, perhaps a lower cost laminate surface can be used accented by a more premium backsplash. Before investing in an expensive marble or granite countertop, research how a combination of materials like ceramic tile, concrete, glass, polyurethane, and other materials may deliver an equally impressive countertop/backsplash combination. There may be a creative combination that delivers a higher ROI.
Upgrade Fixtures Carefully
It can be far too easy to overspend on kitchen fixtures that will never return anywhere close to the investment involved. Making sure a minor kitchen remodel is done with quality fixtures is a far better option that purchasing extravagant fixtures that a new homeowner may not appreciate. Kitchen fixtures can get costly quickly. It may be best to offer the new homeowner nice fixtures while allowing them the option to overspend after purchasing the property. It is rarely beneficial to make the decision on high-end fixtures for a potential buyer. This might also be an easier DIY project.
Open a Wall
One of the best ways to improve the appeal and value of a kitchen is to open up the area. This can be done in multiple ways like adding a larger window or even opening a wall that may be between a kitchen and a dining or living area. In some cases, a wall may not have to be removed, but an opening created to provide access from one area to the kitchen. This can lead to opportunities like a breakfast bar or better accommodate activities and interaction. Creating a "portal" between a kitchen and another living area is a high-value home improvement for a kitchen area.
There are many great ways of remodling a kitchen. By asking friends, family and your real estate agent, one might get additional ideas as well.