5 Marketing Tips to Help You Sell Your Home
Posted by Ryan Tollefsen on Friday, November 30, 2018 at 10:53 AM
By Ryan Tollefsen / November 30, 2018
Comment
5 Marketing Tips to Help You Sell Your Home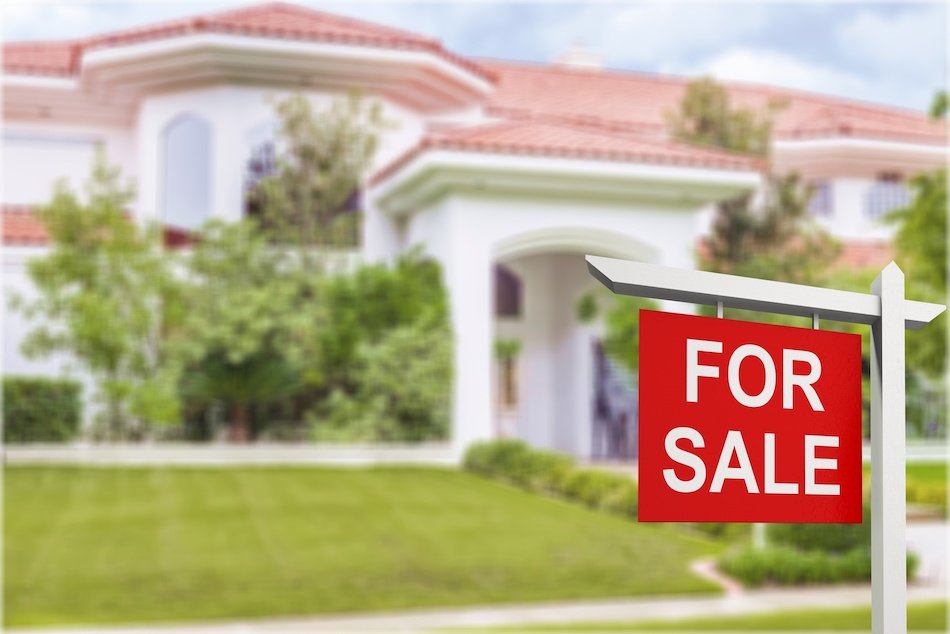 Most homeowners don't think of their property as a product or a brand, which is why so many sellers discount how marketing can help them get a better price for their home. And yet, while a house isn't the same as a bar of soap or a pair of socks, there are principles of selling that homeowners can use to tempt buyers to make a higher offer than they otherwise would have. Learn more about the principles of marketing that can help Eagle Ridge home sellers net a better price.
For informational purposes only. Always consult with a licensed real estate professional before proceeding with any real estate transaction.
Ensure Your Home is Priced Competitively
Setting a price is more than just checking the average price of the homes sold in the area and then merging that number with that of the appraisal. The persona of buyers is different in every area and a seller's strategy needs to reflect this. Setting the price too high can turn people off immediately while setting it too low can attract discount shoppers only. Even if the price can be raised and lowered as time goes by, the original number still serves as a powerful anchor for people. Plus, sellers who continue to drop the price can come across as desperate or untrustworthy for setting it so high in the first place.
Advertise Your Home on Social Media Groups
A For Sale sign on the lawn and a listing on the MLS may be a good place to begin for sellers, but there are other ways to find buyers if they know where to look. For example, there are plenty of custom social media groups designed for those looking for a home in certain areas. It's here where buyers can swap stories, learn of new properties, and form a collective base of knowledge that anyone can draw from. The more sellers can learn from these groups, the better they can market their homes by highlighting the best traits of their property. So if the main buying demographic happens to be retirees, sellers can showcase how their spare bedroom can be turned into the perfect home library.
Utilize Quality Home Photography
Professional photos and videos take buyers into the home and point out the angles and possibilities they may miss when they first tour it. A professional real estate photographer can really show the home in its best light, rearranging furniture and experimenting with the space to really tempt a buyer with its potential. Photographers can also decide how to brand the home, showing the home as a rustic paradise or a modern marvel. (Social media groups can help sellers figure out which styles are in demand.) Finally, video footage of the home from a drone can help buyers see the home itself and the rest of the neighborhood. This can immediately help the buyer become attached to the home for stronger home showings.
Use Virtual Reality on Your Home Listing
A virtual reality (VR) tour allows the buyer to tour the home without leaving the comfort of their real estate agent's office. It's a chance for sellers to take a deeper dive into the personality of the home, showing even more dimension and character than even the best aerial or video footage could. Sellers can design one tour on a virtual reality platform to cut down on the number of home showings they have to give. This technology is primarily being used for luxury homes because of its cost right now, but sellers should note that the cost of this technology falls every year. A VR tour can also be a way to really help a home distinguish itself if it's in a crowded area.
Hire an Experienced Real Estate Agent
An experienced real estate agent is the key to tying all of the marketing of a home sale together:
Professional connections: Real estate agents know the photographers, videographers, and drone operators that can really capture the essence of the home.
Informal and formal experience: Not only can a real estate agent dissect the price nuances behind the MLS, but they can also tell you the common threads they see among the buyers in the area. They guide sellers in the beginning stages of the sale to set them up for success.
Going the extra mile: The right real estate agent isn't afraid of a little extra work to get the home out into the public eye. Whether it's setting up a VR tour or designing a website for the home, they're willing to do what it takes.
Marketing a home may not be a straightforward task, but when it's done successfully, it can truly boost the price of a home (especially in a competitive buyer's market). These five tips can help sellers showcase and market their home so they can get the offers they want.
For informational purposes only. Always consult with a licensed real estate professional before proceeding with any real estate transaction.