Home Seller's Timeline: Preparing Your Home for Sale
Posted by Ryan Tollefsen on Thursday, January 12, 2017 at 5:00 PM
By Ryan Tollefsen / January 12, 2017
Comment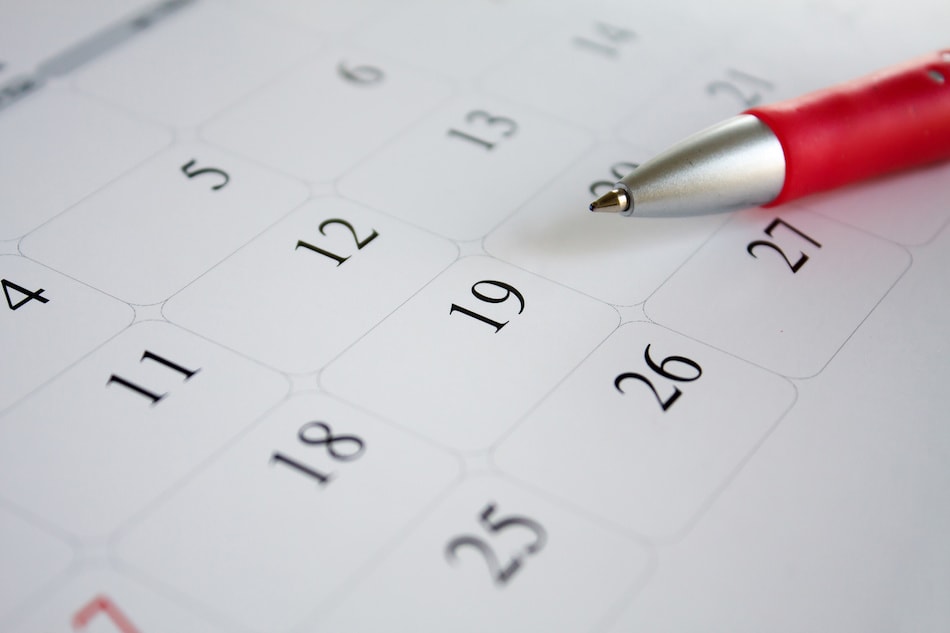 If one of your goals for the new year includes selling your home, you may already be experiencing some anxiety about how long the process might take, whether or not buyers will find your home appealing, and how much your home will ultimately sell for.
The good news is that by starting now and formulating a good strategy, you will be able to better manage the process efficiently and improve your chances of having a timely and profitable selling experience.
Develop a Timeline Based on Your Situation
The first step to enjoying the best possible home selling experience is to consider your individual situation and then develop a workable timeline for it. Doing this will help to prevent procrastination and help to keep the process moving forward in a positive manner. To begin your plan, start by deciding on the date of your expected move from the home. This date will form the end point of your selling timeline and provide a tangible goal to work toward.
Find and Hire a Real Estate Professional First
Once you know the date by which you want or need to sell the home, your next step should be to go ahead and hire the real estate professional who will be listing and marketing your home. As a seller, you may be tempted to put off this step while you prepare your home for sale, but this can be a costly mistake.
By bringing an experienced real estate professional on board early in the process, sellers can benefit from their knowledge and expertise while readying the home for market.
Some of the helpful information and assistance your real estate professional can offer during this time includes:
statistical information about the current average market time, expected sales price, and market trends for homes in your area that are comparable to yours
information about timing the market to attract the most attention from qualified buyers
information about what features and amenities buyers are currently searching for in your area
assistance with determining what the home will need to prepare it for the market (including cleaning, organization, repairs, and renovations)
assistance with referrals to qualified service professionals and repair contractors, if needed
Make a Manageable Plan for Preparing the Home
Once your real estate professional has toured your home and helped you formulate a list of preparations, repairs, and renovations that will be needed in order to market the home successfully, take time to make a manageable plan for completing each item on the list.
To avoid stress while still making sure that all items are completed in a reasonable time frame, consider setting aside an hour or two each day to work on the ones you can accomplish on your own and moving ahead with scheduling any repairs or renovations that you will need assistance with. This type of low-stress schedule can help the process move forward at a steady pace and help ensure that your overall goals are met.
Decide on any Major Repairs or Renovations and Schedule Them Now
If your home will require any major repairs or renovations before putting it on the market, it is important to schedule them as early as possible to ensure they can be completed well before the listing date. If you are unsure about what might need to be repaired or renovated, consider consulting with your real estate professional and a reputable home inspector or repair contractor for more guidance in this area.
Organize and De-Clutter
Making each room of your home look spacious and organized begins with removing excess clutter. Many sellers find it easiest to do this on a room-by-room basis, allotting an hour or two to organize each room or area in the home. Larger areas, such as garages, basements, or storage areas may need more time to organize, so consider scheduling them on weekends or days off when you can devote several hours to complete each one.
To keep the process moving along at a good pace, count the number of rooms or spaces you will need to organize and de-clutter and then schedule the same number of days or less on your timeline for completion. For example if your home has ten rooms, you might schedule ten days on your timeline as an adequate time frame in which to whip them all into shape. If you have rooms that will need more time to complete, break them down into manageable portions and complete one portion each day, instead of trying to do the whole room in one marathon work period.
Deep Clean and Attend to Minor Issues
Once any necessary repairs and renovations are completed and each room and area of your home has been organized and cleared of excess items, the next step is to deep clean each area and attend to any minor issues.
These tasks should include:
cleaning woodwork, walls, carpets, tile, and other surfaces
cleaning ceiling fans, range hoods, light fixtures, and vents
cleaning porches, patios, and sidewalks, including pressure washing, if needed, to remove stains
washing windows and screens
touching up paint and removing scuff marks
fixing broken or loose handles, knobs, and other hardware in the home
If your time is limited, hiring a professional cleaning crew to handle the heavy cleaning chores can help you save time on many of these necessary tasks.
Overall, when trying to sell your home in a reasonable amount of time, you can help yourself immensely by planning out each preparation task step by step on your calendar. If you do this while listening to your agent's advice, the stress of selling can be easily reduced as you make your way to a successful sale.
#hw