Homeowners Guide to Selling a Home As a Short Sale
Posted by Ryan Tollefsen on Friday, January 18, 2019 at 9:40 AM
By Ryan Tollefsen / January 18, 2019
Comment
Homeowners Guide to Selling a Home As a Short Sale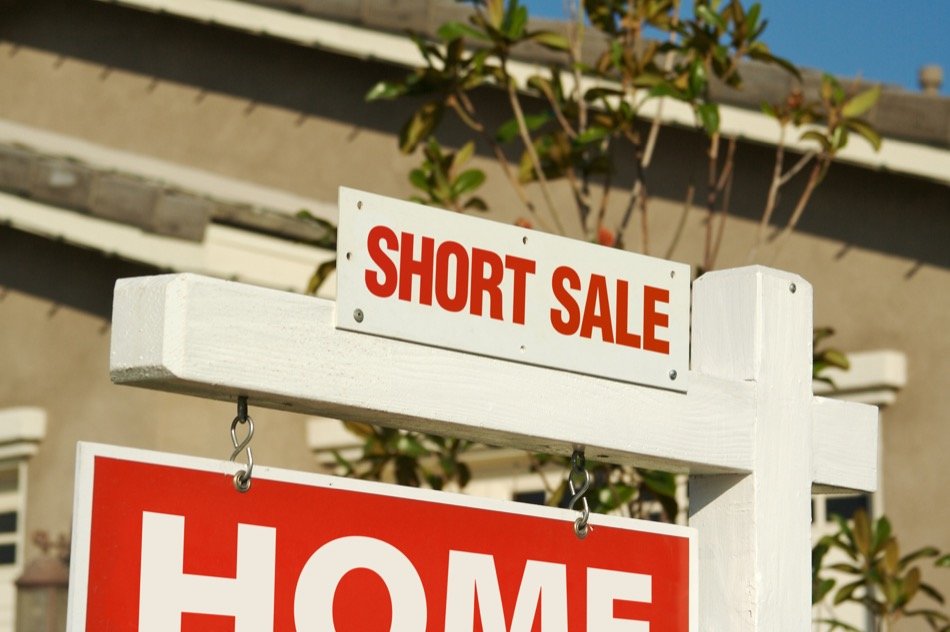 A short sale happens when a homeowner tries to sell a home for less than the amount owed on the mortgage. Short sales usually happen as a last resort, when a homeowner is in financial distress and is struggling to make mortgage payments. Short sales are common among homeowners who are underwater on their mortgage.
Homeowners who are experiencing financial distress and who aren't familiar with the short sale process should understand what they're getting into before they begin this kind of real estate transaction. Here's what you need to know.
For informational purposes only. Always consult with a licensed real estate professional or attorney before proceeding with any short sale real estate transaction.
How Does the Short Sale Process Work?
The short sale process works like this: a homeowner is experiencing financial distress and wants to sell their house. For whatever reason, the homeowner believes they would have a hard time selling the home for the amount that they owe on their mortgage.
The house is listed for sale for the amount that the home can realistically get on the market. Once an offer is made, accepted and signed, the seller's agent sends the offer as part of a package to the seller's bank. Usually this package includes all the information in the offer, and a letter explaining why the homeowner is in hardship.
The buyer must wait, often for months, to hear back from the bank. During that time, the buyer may cancel their offer or look at other homes for sale. If the buyer has not canceled the offer when it is finally accepted, then the sale may proceed.
What Is the Bank's Incentive to Approve a Short Sale?
Banks often lose money on short sales, so it's up to the homeowner to make a good case to the bank. That said, for most homeowners, if a short sale doesn't work the next step is usually a foreclosure. Foreclosure may cost banks even more money than short sales, and can last for many years. Short sales, while they do lose the banks money, are often over faster than short sales.
How is a Short Sale Different from a Foreclosure?
Short sales are different from foreclosure because they're directed and initiated by the homeowner. The homeowner, who is having a hard time making payments, writes to the bank to seek permission to sell their home. Short sales have a detrimental effect on a homeowner's credit, but not as detrimental as a foreclosure. In fact, in some cases, it's possible for a homeowner to sell their home as a short sale and almost immediately purchase a new house.
A foreclosure occurs when the Morningside Heights homeowner stops making payments to the bank, and as a result, the bank begins the foreclosure process. If the foreclosure goes from start to finish, the homeowner will eventually be forced to leave the house. It can take banks years to move through all the steps from the first notices to the actual eviction. Once the foreclosure has occurred, it can take many years for the derogatory mark to disappear from the homeowner's credit report.
Short sales typically take about a year from start to finish. Although this is not a very speedy process when the homeowner considers how fast a home can sell through the normal market, short sales can be quite fast compared to the foreclosure process.
Tips to Sell Your Home as a Short Sale
Homeowners who want to sell their home as a short sale should work hard to maintain their property. It's common for homeowners who are in financial distress to fall behind on home improvements and cosmetic updates. This can make selling the property even more difficult.
Although some buyers are attracted to short sales because they're often a good deal, many home buyers are deterred from buying short sale properties because of the condition of the property. Others are deterred from buying short sale properties because they know that the process is lengthy and complex.
Homeowners who maintain their yard, keep their home clean and make repairs whenever possible may find it easier to sell their home when the time comes. Working with a real estate agent can help as well. A good real estate agent can help the homeowner decide which home improvements are the best ones to make, given a limited budget.
If you're a homeowner who is thinking about selling your home as a short sale, contact a reputable real estate agent with experience selling homes as short sales. Working with a reputable real estate agent throughout the short sale process is crucial to the success of the home sale.
For informational purposes only. Always consult with a licensed real estate professional before proceeding with any real estate transaction.