House hunting in Spokane? Don't forget to check out the interior storage space
Posted by Ryan Tollefsen on Tuesday, June 21, 2016 at 8:17 AM
By Ryan Tollefsen / June 21, 2016
Comment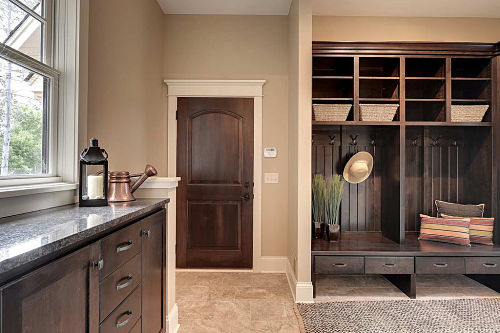 If you, like most Americans, have a lot of "stuff," and you plan on hauling that stuff with you to your new house, pay close attention to the storage options of each home you tour. It's easy to become distracted by other features of the home, so promise yourself that adequate storage space is a must. In fact, print a copy of HUD's Home-Buying Checklist and take it with you when you go house hunting. You'll see "storage" as the fifth item on the list.
In the bedroom
A bedroom can't be considered a bedroom unless it has a closet, so if you're touring what was advertised as a three-bedroom home and one of them lacks a closet, you're actually looking at a two-bedroom home. Take that into consideration when it comes to comparing the prices of homes.
That said, when looking at a true bedroom, open the closet. Come on, don't be shy and don't feel nosy. Slide open those doors and take a good, long look.
Sure, there should be room enough for your clothing, but what you want to look for is how stuffed it looks. If the current homeowner has to stuff his or her things into the closet, it may not be big enough for you either.
Next, look for shelves. If the closet lacks them, is there room to build some? Yes, there's a possibility that you can redesign the inside of a closet, but increasing its size may be more difficult, and costly.
The bathroom
Most bathrooms in tract homes offer little more than cupboards beneath the vanity and several drawers. A linen closet in the bathroom is ideal ? a handy place to store towels, cosmetics and other frequently-used items. Remember, if there is no large storage area in the bathroom, you'll be storing all of these items elsewhere in the home. Rather inconvenient, don't you think?
The kitchen
"Eighty percent of home buyers have at least one major regret about their new home purchase," according to the National Association of Realtors. Most of them regretted buying a home with inadequate storage space and when that's the case in the kitchen, it makes life all the more difficult.
A pantry is a must for many homebuyers. Otherwise, you'll be storing all of the pantry items in the cupboards, taking space away from dinnerware, glassware, pots and pans. If the home in question is an exceptionally good deal, is there enough room in or near the kitchen to build a pantry?
Miscellaneous storage areas
Linen closets, broom closets and coat closets should all receive the same scrutiny as bedroom closets. Is there a closet for guest's coats? How about one for the broom, mop, vacuum and other tall cleaning items?
Don't forget the laundry room. Is there room for all laundry-related products and items to be stored?
Although you may not consider the mudroom as a storage space, it is. It's where all the icky, muddy, dirty clothing and shoes get discarded before entering the rest of the house. And, because it's typically hidden away, it's handy for storage. If you're viewing a house with a mudroom, look at it with an eye toward how you can use it, not how the current homeowner utilizes the space.
If you're like many people, when you think of interior storage you may underestimate just how much you need. Take a look at your current storage, measure the spaces, and don't be afraid to measure those in any homes you're viewing to see how they stack up. Like kicking the tires on a car in a lot, you have a right to determine whether each house you look at measures up to your needs.