How to Construct a Relaxing and Attractive Outdoor Living Area
Posted by Ryan Tollefsen on Friday, May 11, 2018 at 8:28 AM
By Ryan Tollefsen / May 11, 2018
Comment
How to Construct a Relaxing and Attractive Outdoor Living Area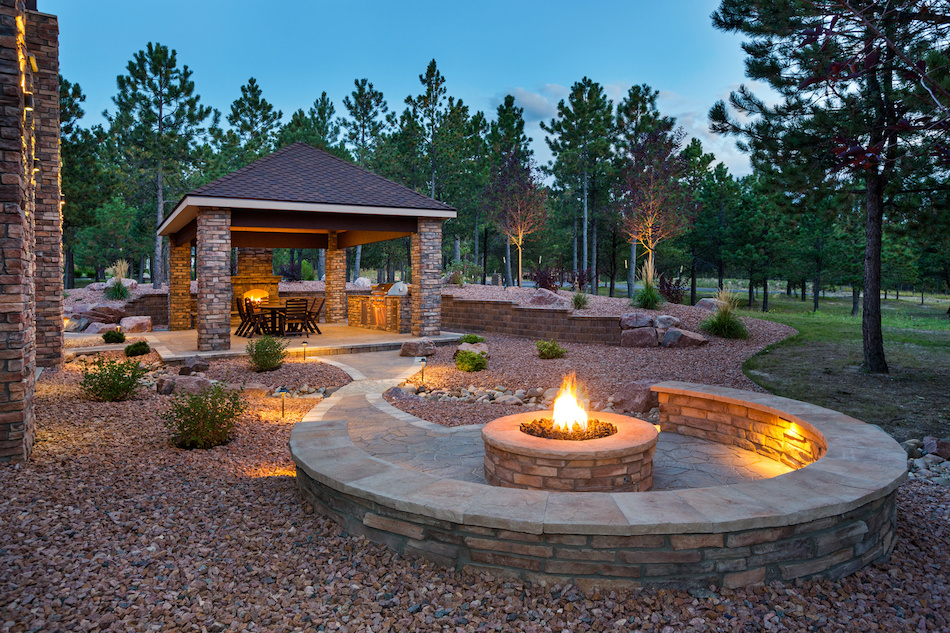 If the interior of the home is looking ship-shape, then it may be time to start turning the eye outward. The right living space is not only a blanket invitation to enjoy fresh air and natural light, but also a good way for people to switch up their daily routines. When homeowners can enjoy their morning cup of coffee when the sun comes up or a glass of wine as it sets, they have that many more reasons to love their home.
Greenery and Growth
Outdoor living spaces start with the right plant life. The more flowers, trees, and shrubs in the yard, the cleaner the air will be and the more welcoming it will feel to both residents and visitors alike. When determining where to put it all, homeowners should consider how they want traffic to move in the space and if the plants can serve as camouflage to help improve the look of the landscape. If homeowners need additional reasons head to their local nursery, they should consider that extra foliage is a good way to increase the resale value of the home.
Outdoor Dining Spaces
Dining outside is often less romantic than it sounds because there are plenty of picnic pests who would love a few extra calories in their diet. But by setting up the table away from plant life and using candles and nets to keep away the worst of the bugs, homeowners have a better chance of being able to eat in peace. If a homeowner is watching their pennies, they may want to invest in place settings, tablecloths, and table decorations rather than buying the best in patio furniture.
Set Up a Cooking Area
Grilling outside is a lot easier to do when homeowners have the help of a mini-fridge and a countertop to do their work. The chef at an outdoor barbecue shouldn't be relegated to the home for everything but the last few moments before the meal. Homeowners who really want to show off their culinary chops can also consider setting up a bar or a pizza oven to open the door to truly memorable meals.
Choose Patio Furniture
A homeowner doesn't have to spend a lot of cash to get patio furniture that will hold up to the rays and the rain of the different seasons. Homeowners can choose all-weather items made from durable cast iron or aluminum so they don't have to worry about dragging it into the garage every time there's a storm headed their way. Look for fabrics that are waterproof as opposed to water-resistant. Water-resistant materials will not be able to handle heavy pooling on top of the fabric without seepage.
Fountains, Fire Pits, and Spas
These elements add both the fire and water a Morningside home may need to balance out its feng shui. The components automatically make the outdoors hard to resist, which means that homeowners may be able to enjoy them all year round. The sounds and sensations from the crackling flames can heat up even the coldest of fall nights and the trickling water of a fountain can calm even the most stressful of days.
No matter how a homeowner uses their outdoor space, they should be creating it for their long-term enjoyment in mind. Not everyone will want a grill space or a fire pit, but all homeowners should stive to improve their yard to get the most from their property.