How to Use Smart Technology in the Home
Posted by Ryan Tollefsen on Friday, July 28, 2017 at 8:03 AM
By Ryan Tollefsen / July 28, 2017
Comment
How to Use Smart Technology in the Home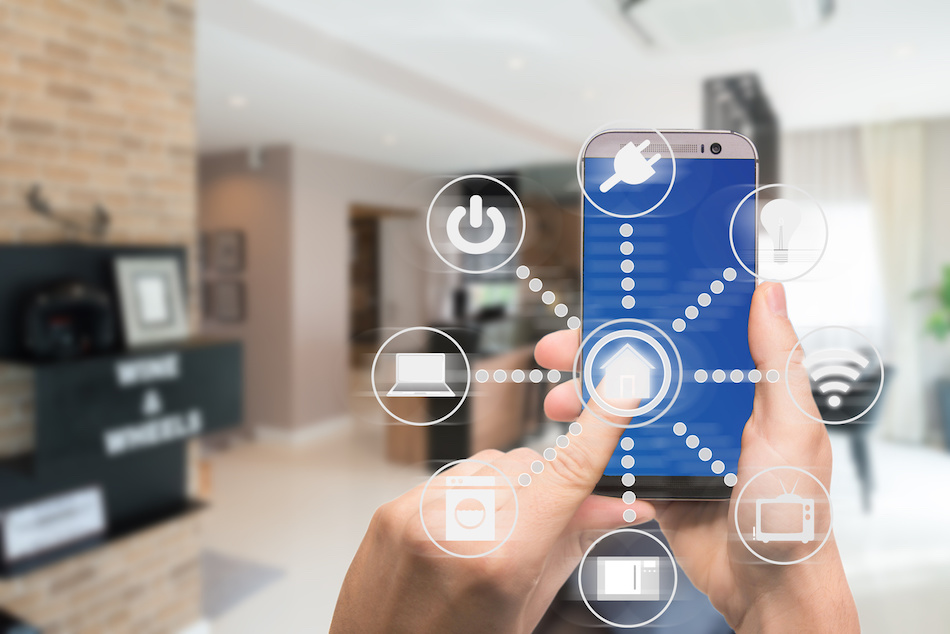 Smart technology is a relatively new concept that has changed modern homes in the last several years. Smart products are automated devices that can be controlled remotely, usually by smart phone or by computer. These products are also intelligent enough to learn the preferences of the homeowner and turn on and off products as needed. Smart products can vary from light bulbs to locks, window shades to thermostats.
Getting Started With Smart Technology in Your Home
Pick a home assistant. A home assistant is a platform for managing all of your home's smart products. Different smart products are compatible with different home assistants, so homeowners who plan to use a home assistant often choose the assistant first.
Decide on your smart technology needs. The best smart technology will fill a need and make your home more functional. To get started, ask yourself how your life at home could be improved. Do you feel safe enough at night? If not, you might benefit from smart door locks, smart exterior lighting or a smart doorbell. Do you want to save on energy or lower your utility bills? If so, you may benefit from a smart lighting system and smart thermostat. Identifying your greatest home ownership challenges can give you a jumping-off point for upgrading your home and picking the smart technology that fit your needs.
Explore the products. Buying smart technology is much like buying any other product, with a few extras to take into consideration.

Compatibility. Smart products can be controlled by phone, tablet or computer. To take advantage of all its features, you'll need to ensure that your smart product is compatible with all your devices.
Reviews. Product reviews are good way to determine how other consumers feel about their smart product. Look for patterns when reading product reviews. For example, if many consumers complain about functionality, installation or other product issues, avoid purchasing that product.
Installation. Many types of smart technology come with installation instructions and can be installed by a savvy DIYer, but some types of smart technology are best installed by a professional. Know the installation options before you purchase the product so you'll be ready to install it when the time comes.

Make your purchase. Once the purchase is made, register the product so the manufacturer can push updates to your devices on an as-needed basis. This will also help you take advantage of any warranty that protects the product.
Why Use Smart Technology?
Homeowners who haven't yet discovered the great attributes of smart technology often ask, "Why? What is the point?" There are many reasons to use smart technology in the home.
Convenience. Convenience is the greatest characteristic of many different types of smart technology. From smart shades, which can be remotely controlled to go up and down, to smart light bulbs that turn on and off in anticipation of your needs, smart technology makes living at home easier.
Security. Many smart technologies keep the home safer by controlling the lights, locks and perimeter of the house, making it easier to keep the house safe.
Property value. Smart technology can impress home buyers and may improve your home's property value, especially in competitive markets like Meadowwood. Smart technology is good for staging and can be good for curb appeal, depending on the product.
Selling Soon? Consult with a Real Estate Agent
Homeowners who are considering installing smart technology because they're hoping to improve their property value and sell their home soon may wish to consult with a real estate agent. Your real estate agent can help you decide which home upgrades will appeal the most to potential buyers.