Is your Spokane sunroom looking a little drab?
Posted by Ryan Tollefsen on Thursday, August 4, 2016 at 7:26 AM
By Ryan Tollefsen / August 4, 2016
Comment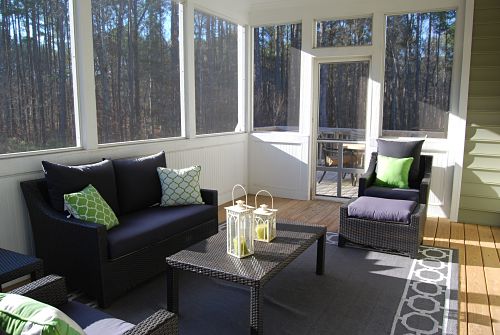 Some people think of sunrooms as a bonus room, but treat them as a dumping ground for old chairs and tables. This is how sunrooms unintentionally become the least favorite space in the place. A little forethought might just transform your Spokane sunroom – even if you don't have a big budget.
Take it down a notch – There's no need to clutter your sunroom with objects and décor. They've already got the best view in the house and are usually visually stimulating without any additional help. Try taking items out of your sunroom to perk it up in minutes. And, if you have mismatched furniture in the space, unify it with slipcovers or a coat of paint.
Add some green – Your garden may be lush, but you won't see the green all year long. Add a few plants to keep your room feeling fresh and light all year long. As a bonus, it may just make you feel as though you really are sitting outside in summer.
Add a cozy carpet – You may not be able to put in new floors, but there's no reason to live with the dingy, dark ones you have now. Bring in a carpet to warm the space and provide an excuse to kick off your shoes and relax a little. Whether you choose a bright color or a patterned Persian, look for a rug that can fill most of the space.
Shed a little light – Even if you designed your sunroom to make the most of the sun's natural light, you don't want a room that's unusable on warm evenings. But, you should avoid lamps that clutter the space. Instead, add a few wall lights or even a tasteful chandelier.
Storage always counts – You'll need a place to set that glass of cold brew green tea or the novel you can barely put down. More than that, you'll want a place to store things that are always used in your sunroom. Luckily, you have options; consider outdoor storage as well as the pieces you would choose inside.
And, of course, a new coat of paint can go a long way – especially if the room feels faded and dull. Isn't it time you started thinking of your sunroom as your favorite one?