Measurements Matter: How to Estimate Bedroom Size
Posted by Ryan Tollefsen on Friday, April 14, 2017 at 7:49 AM
By Ryan Tollefsen / April 14, 2017
Comment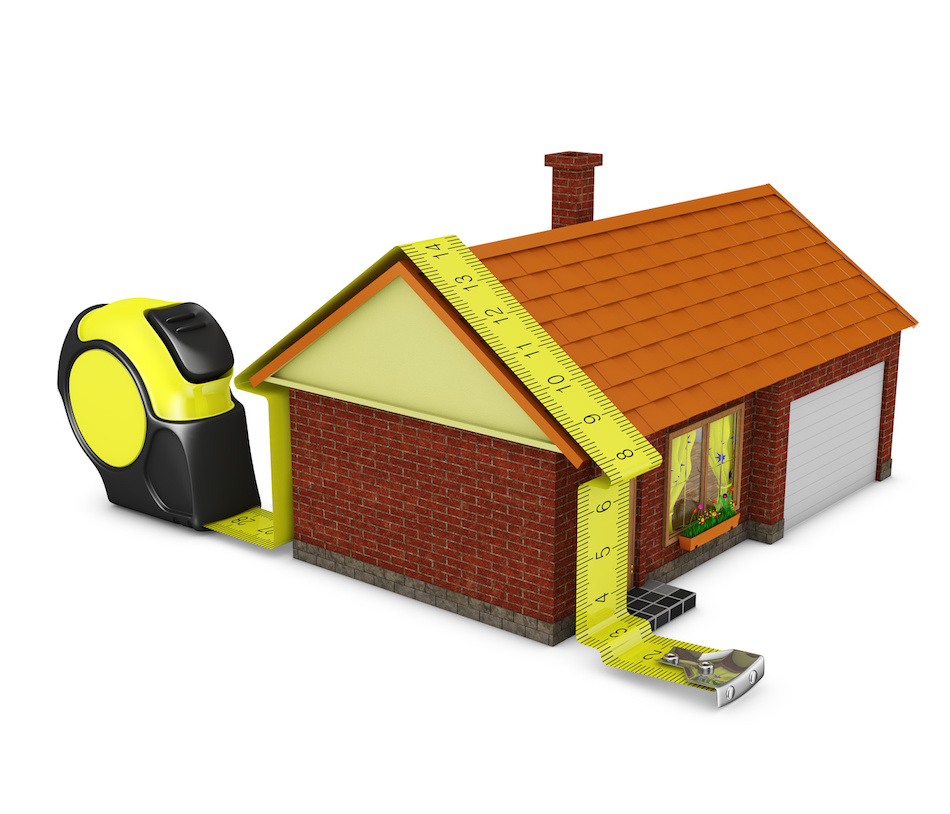 When you walk into an empty bedroom, it may seem a lot larger than it actually is, once the furniture has been brought in. Even staged rooms often use a number of tricks to make a small space look bigger than it is, so it's generally a wise practice to measure various rooms in a potential home to avoid buying a house too small for your needs or falling into common traps of home buying. When you consider these four different way to measure a bedroom, you can decide if it will work well for you.
Take All Dimensions
There is no substitute for actual numbers, so your best bet is to come into a home armed with a tape measure and possibly a stud finder to measure the bedroom space. You may not want to perform this process for every home or every room, but having the equipment on hand will make it easier to get started. Measure every aspect of the room, including:
size of windows
position of windows and closets on a wall
length and height of each wall
width of doors
position of outlets
locations of studs (if possible)
With this information, you can create a shape of the room with measurements to help you determine how your bed, chests and other furniture will fit inside it.
Define Usable Surface Area
Looking at an aerial view of the room is not always the most useful way to estimate usable space on a particular wall. It does not show you how much room you have above or below a window, for example. Provide extra space for your bed, beyond its actual dimensions, so that you can walk around it. Allow enough room on either side of a window so you can pull the curtains back and get the maximum natural lighting. Look for unusual features in the room, such as an uneven wall. These may affect your ability to place furniture where you want, so you should make a note of them before you leave the room.
Measure Closet Space
When you look inside the closet, the temptation is to look down at the floor space. Floor storage is the enemy of organization, because it clutters up the room and makes it harder to fit everything you need. Closets can easily be the height of the ceiling in the rest of the room, and the ceiling might be 9-10 feet or even taller. Measure the height of the closet as well as its width, depth and footprint. Determine the space outside the area made visible by an open closet door, because that cubic footage may not be as easy to access. With a full understanding of the total closet space, you can plan for storage that will maximize it.
Compare Shape to Size
Getting an estimate of the room's total square footage does not tell you as much as you need to know about the shape of the room. A room that is long and narrow will provide less useful space on the shorter sides. A room that is almost square, or pentagonal in shape, offers a lot more room in the center but may limit you from installing certain things that run long against a single wall. You can even play paper dolls with the room floor plan and some cutouts of your furniture (made to proportional size), so that you have a feeling for how much the space provides.
Figuring out how your stuff fits into a new bedroom is a bit of a balancing act. By considering these unique factors of the bedroom size, you can determine if the room will be adequate for your needs.