Where Are the Best Mexican Food Restaurants in Spokane, WA?
Posted by Ryan Tollefsen on Monday, July 27, 2020 at 8:29 AM
By Ryan Tollefsen / July 27, 2020
Comment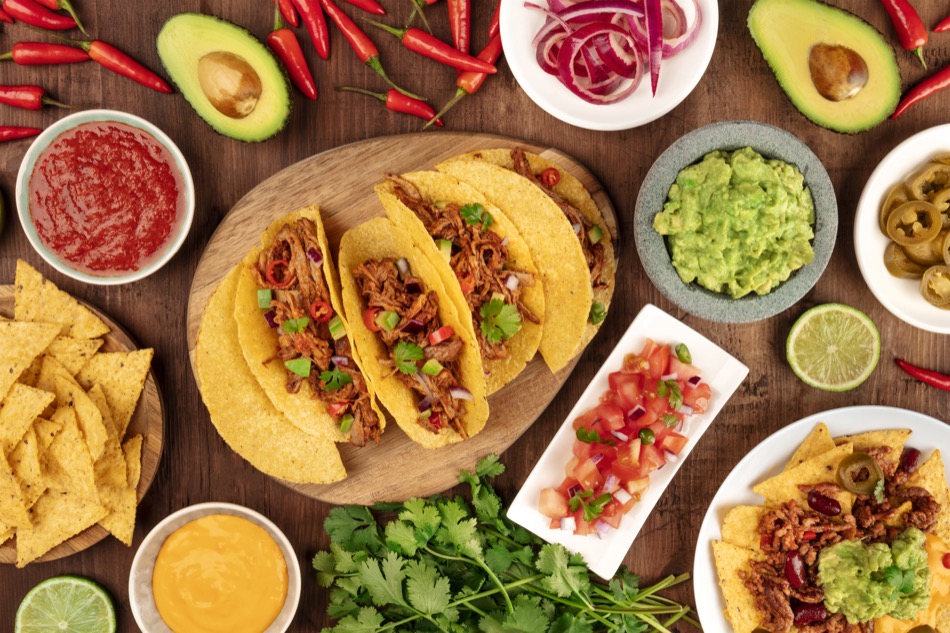 It doesn't have to be Taco Tuesday in Spokane in order to enjoy fresh, delicious Mexican food. There are many restaurants in the city that specialize in authentic Mexican cuisine. Travelers love to try the different restaurants, each of which offers a unique and distinct atmosphere. Locals love to head to these spots in the city after a long day at work or during a fun-filled weekend. These are the best Mexican food restaurants in Spokane:
Zona Blanca
Address: Zona Blanca, 154 S Madison St, Spokane, WA 99201
Zona Blanca is a casual Mexican food restaurant that specializes in seafood dishes. The owners describe this restaurant as a permanent, indoor food truck, and the menu mostly focuses on meals that include their trademark ingredients of lime, fish and salt. In addition to its creative and flavorful fish tacos, Zona Blanca offers patrons a variety of different side dishes. Guest favorites include the homemade guacamole and the Dorilocos street snack. Located in the heart of downtown Spokane, Zona Blanca is a favorite among local residents and travelers who are visiting the city.
Maracas Mexican Grill
Address: Maracas Mexican Grill, 245 W Spokane Falls Blvd, Spokane, WA 99205
Maracas Mexican Grill is a welcoming Mexican restaurant that specializes in fast and flavorful fare. It is a popular family-friendly restaurant that is often frequented by the locals in Spokane. Maracas Mexican Grill has an extensive menu that is filled with traditional Mexican meals, largely derived from family recipes that were passed down from one generation to the next. In addition to having a large menu filled with endless options, this restaurant also offers Fiesta Platters that are perfect for hosting a gathering.
Cochinito
Address: Cochinito, 10 N Post St, Spokane, WA 99201
Those who are searching for the finest Mexican food in the city should stop by Cochinito. This restaurant prides itself on having a menu filled with fine dining meal selections—all of which are sourced from the freshest local ingredients. Despite its elegant menu, diners will find a casual and comfortable atmosphere. From creative street tacos filled with unique and distinct ingredients to overflowing bowls that are packed with protein, this restaurant has something for everyone. It is open for both lunch and dinner every day except for Sunday.
Tecate Grill
Address: Tecate Grill, 2610 W Northwest Blvd, Spokane, WA 99205
Tecate Grill is a favorite among Spokane locals who know they can head to this restaurant for a quick, easy and delicious lunch or dinner. This restaurant is most well-known for is its portion sizes. Its generous combination meals allow people to enjoy large burritos or enchiladas, heaping spoonfuls of rice or beans and any other accompaniments they enjoy with their Mexican food. Additionally, it has earned a reputation for having the best margaritas in the city, which is the perfect complement to any meal at a Mexican restaurant.
De Leon's Taco & Bar
Address: De Leon's Taco & Bar, 10208 N Division St #110, Spokane, WA 99218
De Leon's Taco & Bar is a family-owned Mexican restaurant that believes in sharing the traditions of their family with the people of Spokane. The De Leon family hails from southern Texas and the Mexican border, and every menu item at this restaurant is influenced by old family recipes and traditional cooking styles. The street tacos are one of the most popular menu items, largely because they can be customized to meet the needs of the individual. No meal is complete at this restaurant without a side of homemade salsa or guacamole.
From seafood dishes filled with Mexican spices to creative street tacos featuring steak, chicken or pork, there are Mexican food restaurants throughout the city that are dishing up everyone's favorites every day.