Moving to Spokane: Spokane, WA Relocation & Homebuyer Guide
Posted by Ryan Tollefsen on Wednesday, October 7, 2020 at 8:57 AM
By Ryan Tollefsen / October 7, 2020
Comment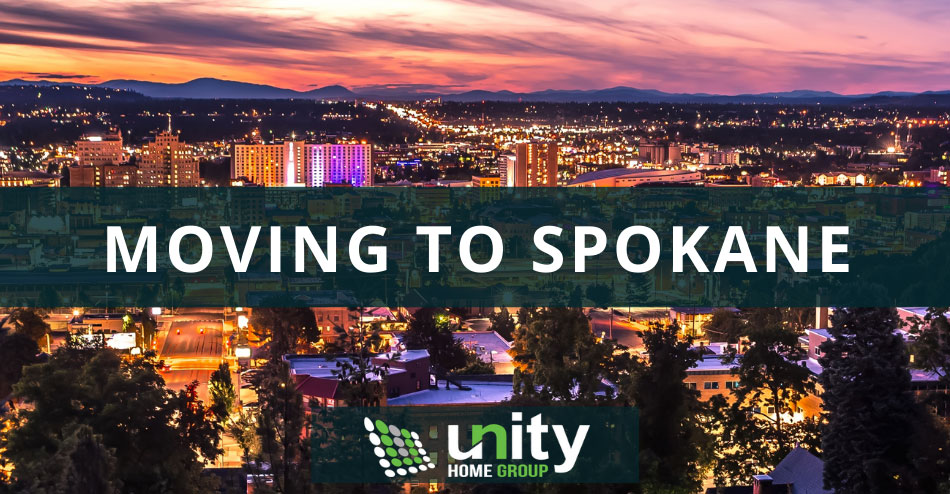 The metro Spokane area hosts nearly half a million residents, with more than 220,000 living in the actual city. The community is a charming mix of natural beauty and modern urban appeal. With the Selkirk and Rocky Mountains nearby, the background is both picturesque and adventurous. Like many communities, however, determining a relocation strategy requires research.
Known as the birthplace of Father's Day, Spokane offers many advantages to new residents. This is perhaps best demonstrated by its consistent growth rate of over a thousand people a year for the last decade. Here is a comprehensive guide to understanding why so many new people choose to move to Spokane.
Cost of Living in Spokane
People coming to Spokane from other communities within the US will find the cost of living generally lower. The overall cost of living index is 92.3, which is 7.7% less than the national average. This is good news for new residents, as it means the local economy may be easier than what they're used to.
The median home price for the area is $217,000, much lower than the state's median at $381,000 and a bit lower than the national average of $231,000. Apartment renters will also find rent in Spokane is more affordable than in other communities. A one-bedroom within the city will cost about $876 per month, while a three-bedroom is more than $1600. Significant savings are possible by locating living quarters outside the city. New residents can save $100 a month on a one-bedroom outside the city and more than $300 a month on a three-bedroom in a similar location. Those who want to own their home but still save money should look into condos and townhomes. These options are typically more affordable than the standard single-family home.
With general housing costs running about 94.2% of those in the average US city, you can expect similar savings in other areas. Savings will, however, vary depending on the category. For example, utilities will cost only 78.2 percent of those in the average city, but transportation costs are more than 91% of the average. Residents in a 915 sq ft apartment can expect to pay about $141 to cover electricity, heating, cooling, water, and garbage. Internet connections will cost an additional $64 a month, bringing total basic costs to just over $200 a month.
Groceries in Spokane are very close to the national average, with a score of 98.8. Where the average United States resident might spend $255 a month on groceries, someone in Spokane can anticipate that cost to come in around $251.94 instead.
Spokane Job Market
In Spokane, the average salary for the area is about $2,900 per month, and expected monthly costs for a four-person family come in at $3266. The community's unemployment rate is 4.6%, placing it just below the national average of 4.7% but above the state average of 4.3%. The next ten years' job growth is projected to be slightly slower than the growth in the US average, at 33.4% compared to 33.5%. Spokane itself does not have a separate income tax.
Several Fortune 1000 companies have headquarters in the area, including PotlatchDeltic and Clearwater Paper. Clearwater Paper manufactures wood pulp products like paper, while PotlatchDeltic is a real estate trust that owns several timberlands. Other companies include technology manufacturer Keytronic and mining enterprise Gold Reserve. The only Fortune 500 company in the area is Avista Utilities.
By the number of employees, the largest single entities in the area are related to the government. The two largest employers are the State of Washington and Spokane Public Schools. Spokane County and the US Air Force also contribute significant numbers worthy of the top five. Medical care groups round out the largest employers, including Providence Sacred Heart and Children's Hospital.
Popular Industries in Spokane
Compared to other communities, Spokane's population works in a vast number of occupations. That minimizes the risk of the community collapsing if one job category happens to fail. Some of Spokane's largest industries include farming, mining, manufacturing, finance, transportation, health care, and government.
Around 17.9% of the population works in the health care and social assistance industry. The next largest industry by employment is retail trade, with around 12% of the population. Accommodation and food services is at third, with 9.9% of employees working in these jobs. Close behind are positions in educational services, with 9.3% of people choosing to serve in this capacity.
Things to Do in Spokane
As a growing metropolitan city close to mountains and natural settings, Spokane is a great city for activities. The natural attractions of the surrounding community change with the weather. The population's commitment to nature extends to the city's design, with lots of great local parks and walking trails that include riverside strolls and even a carousel. But indoor lovers will also like the wide assortment of indoor activities, include artsy venues, sports, and music. No matter what someone loves to do, they will find examples around Spokane.
Outdoor Activities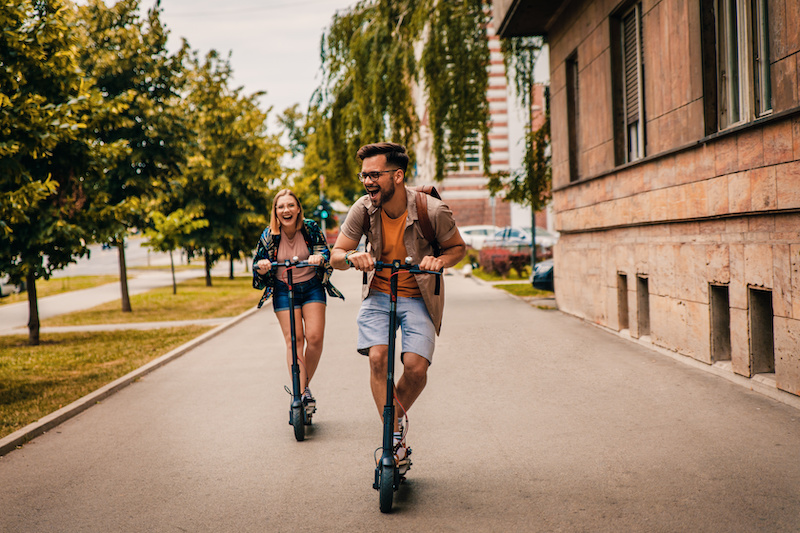 Spokane is a wonderful place for outdoor activities. People who want to get out into the sun and the fresh air without strenuous exercise may love the many golf courses. Lovers of the sport know the wonderful feeling of a challenging par while enjoying some of the community's best scenery. The Hangman Valley Golf Course and The Creek at Qualchan Golf Course are among the most highly rated golf courses.
People who want something a little more challenging may prefer one of the community's many biking, horse-riding, or hiking trails. With equipment rental available, even first-timers can enjoy guided tours or small group treks. Scenery options include the Centennial Trail running through Riverfront Park, which provides great river and forest views. Duncan Garden near South Hill is another trail for walking or biking. Horseback riding through Spokane Trail Rides is an option for enjoying sunset rides reminiscent of the old west movies.
Restaurants, Breweries, and Bars
People who want to stay indoors for good food or drinks will also find a good mix of opportunities. The area has several excellent wineries, such as Arbor Crest Wine Cellars. Take a full tour of the grounds or enjoy the final product with wine tastings. Options are available for group outings or single individuals who wish to challenge their palate. Of course, people who prefer brews can find a similar experience with quality craft beers. Whistle Punk Brewing is among the best locations for unique blends and traditional flavors.
If foodie outings are more desired, Spokane also has a great reputation for food. The Wild Sage American Bistro is a fantastic place for quality American fusion dishes. People searching for basic all-American tastes may prefer Frank's Diner for a monumentally flavorful burger and an atmosphere impossible to find elsewhere because the entire restaurant is inside a train car built in 1906. The Elk Public House is another memorable dinner option, with a vintage aesthetic and hearty American fare featured on Diners, Drive-Ins, and Dives with Guy Fieri.
Nightlife
What is a great community if everything shuts down at sundown? Late-night revelers won't have to worry about boredom overnight. Spokane offers plenty of venues for live music, dancing, and other entertainment forms. There are dozens of bars and clubs available, catering to a variety of musical tastes. Borracho Tacos & Tequileria is a great Mexican restaurant for late-night food and drinks with friends. Visit The Knitting Factory for dancing and live music from local artists and national acts.
But dinner and drinks are not the only things on the menu. The Spokane Comedy Club offers regular laughs to lift spirits and lighten loads. This is definitely a city that knows how to have a good time.
Spokane Climate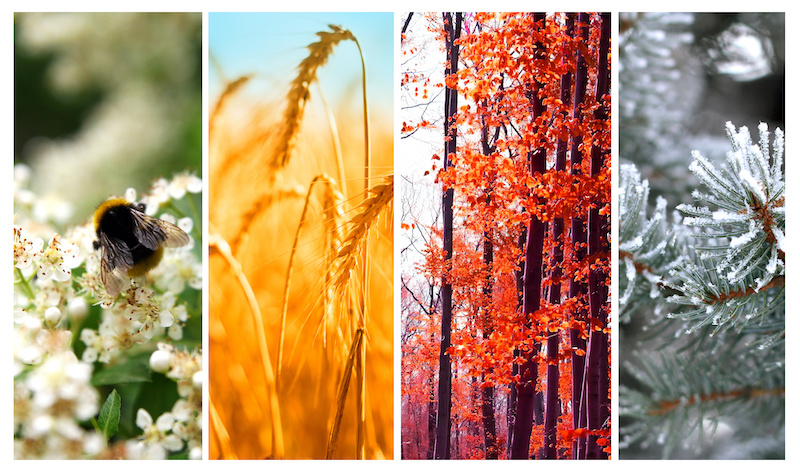 As a northern city, Spokane residents can expect cold winters and warm summers. The average high temperature in January is 34 °F, while the average low gets down to 25 °F. The hottest temperatures can be expected in July and August, with both highs around 83 °F. The lows for both months are nearly thirty degrees cooler at around 56 °F. The city experiences an average snowfall of about 45 inches and 16.56 inches of average precipitation.
The best time to visit the community depends on the desired activities. While the indoor options are great year-round, many of the trails are best enjoyed during cool summer mornings. However, the explosions of blooms during the spring and dramatic color changes during the fall should not be missed. Finally, the community's winter climate provides great opportunities for skiing and other winter sports.
Spokane Traffic
Spokane has one of the fastest commute times in the Northwest, with an average commute of about 20.1 minutes. The average commute time for the US is more than 26 minutes. Spokane's time is fairly impressive, given that 75% of commuters in the city drive to work alone. Another 9.5% carpool with others and 3.9% use mass transit. Like most communities, the slowest traffic times are congregated before and after work on weekdays.
Downtown Spokane has about 37,000 parking spaces in a combination of meters and private parking garages or lots. Meters are paid Monday through Saturday, 8:00 AM through 7:00 PM. Roughly 85% of the spaces are on the street and owned by the city. Two-hour spaces charge $1.20 an hour, with four-hour spaces at $0.80 an hour.
Alternative Routes
One of the reasons commute times in Spokane are so low is that there are many alternate routes through the community. I-90 is the major route to the city, running east to west. WA-195, WA-291, WA-2, and WA-290 also provide major routes through the metro area from various directions.
When those routes are moving slowly, people who know the area can find several different options. Sprague Ave runs east from the city center into the suburbs when I-90 or WA-290 is packed. Cheney Spokane Rd and W Thorpe Rd go to Geiger Heights when I-90 is moving slowly west. N Nevada Street goes north to Town and Country or Country Homes. With a few small adjustments, travelers can get almost anywhere in the metro area without using the major state and federal highways.
Spokane Public Transportation
While only a small percentage of workers in the area use public transportation, there are several options. The Spokane Transit Authority provides comprehensive bus coverage through the city at $2 a ride. Monthlong passes are available for $60 for adults, providing unlimited rides during the 31-day period. The Authority also provides a shuttle park service for $40 per month. The shuttle moves from downtown to the Spokane Arena every ten minutes, providing an easy way to avoid downtown parking problems.
For occasional trips, both Uber and Lyft drivers operate within the city in addition to several private limo services and airport shuttles. Compared to other communities, however, Spokane is definitely a car city.
Spokane Schools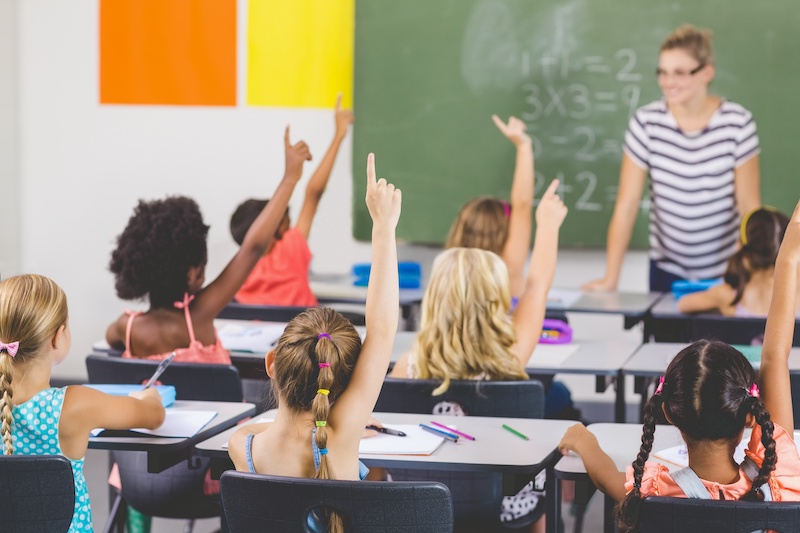 Spokane Public School District has more than 2,000 teachers to service the 27,000 students in 34 elementary schools, three middle schools, and three high schools. In addition, the district offers two alternative schools: Bryant/TEC and the Libby Center.
Spokane provides several opportunities for higher education. The area has two private four-year colleges: Whitworth University and Gonzaga University. Both schools cost around $30,000 a year after aid. Whitworth has a 91% acceptance rate, whereas Gonzaga's rate is 66%. The only public four-year school near the area is Eastern Washington University in Cheney. Their average cost after aid is $12,000 a year, with a 63% acceptance rate.
Spokane has two local community colleges: Spokane Falls Community College and Spokane Community College both offer higher education for about $3600 for in-state students.
Spokane Has Spoken
Spokane is a beautiful community with a lot of outdoor activities and scenery. The recent population growth has also come with the expansion of iconic restaurants, venues, clubs, and other entertainment. The cost of living is lower than average, so those with a stable position can really stretch their dollar. With all these great features, it's no wonder so many people have chosen to call Spokane home. If you're looking to relocate to Spokane, contact Unity Home Group at eXp Realty with Real Estate Spokane at (509) 808-4030 to get expert local assistance in choosing the Spokane home that's right for you.