The Best November Events in Spokane, WA
Posted by Ryan Tollefsen on Monday, October 21, 2019 at 8:26 AM
By Ryan Tollefsen / October 21, 2019
Comment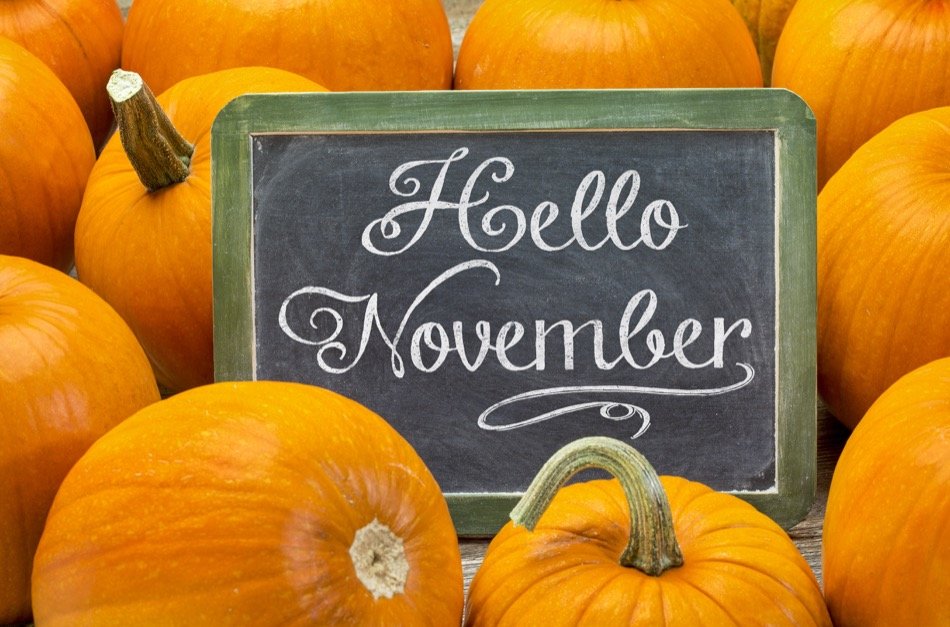 November in Spokane may bring cooler temperatures, but this season is so much more than a change of weather. The holidays give us a reason to come together and celebrate the many loved ones in our lives, and to think more about what we want our new year to look like. Visitors and locals alike can experience the events in Spokane as a way to come together, learn new things, and transition into the warmth and peace the new season can bring.
Spokane Fall Folk Festival
The Spokane Fall Folk Festival is an annual festival, which got its start in 1996 during a nasty storm in November. Because the festival was one of the places that had both power and food, more than 350 people attended the one-day event. Since 1996, the festival has only continued to grow, adding more and more performances until it had to be expanded into a two-day extravaganza.
While the Fall Folk Festival hasn't yet released the calendar of events, it promises to be another event stuffed with talent, food, and fun. The folk tradition is a way to preserve stories in an entirely different kind of showcase. Honoring the talents of the performers is a great way to keep history in one's heart.
When: November 9 – 10
Where: Spokane Community College, 1810 N Greene St, Spokane, WA 99217
Cost: Free
Tom's Turkey Drive
Tom's Turkey Drive distributes free meals, which consist of turkey, milk, stuffing, potatoes, dinner rolls, butter, pumpkin puree, yams, gravy, veggies, and cranberry sauce. As Spokane begins to ramp up to the holiday season, it's the right time to put families in a charitable mood. Volunteers will help put the meals together, carry food to cars, and let needy families know more about the different resources in their area. Anyone can be a recipient of this amazing event designed to bring the people of Spokane together.
When: November 26
Where: Spokane Community Veterans Memorial Arena, 720 W Mallon Ave, Spokane, WA 99201
Cost: Free
Custer's Christmas Arts & Crafts Show
Custer's Christmas Arts & Crafts Show is an event 43 years in the making. The long-standing tradition gathers 300 of the best artists of the nation into 78,000 sq. ft. of exhibit space. Shoppers come to buy unique gifts for family and friends. So whether people are looking for an artistic photograph, a watercolor painting, or hand-thrown pottery, they'll have plenty of options.
There will also be seasonal specialty foods (e.g., huckleberry ham, wheat berry chili, etc.), furniture, sculptures, woodworking, and clothing. This is a great event to get a head start on Christmas shopping or to find items to become the key keepsakes passed down to future generations.
When: November 22 – 24
Where: Spokane County Fair & Expo Center, 404 N Havana St #1, Spokane Valley, WA 99202
Cost: $7
Harvest Moon in Autumn
The Harvest Moon in Autumn event is a chance to welcome in the new season and to capture it with paint. Attendees will be given all the necessary supplies to paint the sky as they see it, along with simple instructions to shape their masterpiece, and an apron to keep their clothes protected. There will be alcoholic beverages included with the cost of the event, as well as foods and other beverages available for purchase. This event is a great time to slow down and reflect on the beauty of Spokane.
When: November 2
Where: Nectar at Kendall Yards, 1331 W Summit Parkway, Spokane, WA 99201
Cost: $35
November is a time to think more about the bonds in one's life that make the rest of the year so worthwhile. These events give people a chance to reconnect with family and friends over great food, terrific performers, and talented artists. There are also plenty of opportunities to practice charity in one's own neighborhood. It can even be as simple as painting the harvest moon on a clear night and feeling the silence of the autumn sky.