Organizing Closets Costs Little and Impresses Home Buyers
Posted by Ryan Tollefsen on Monday, December 12, 2016 at 3:21 PM
By Ryan Tollefsen / December 12, 2016
Comment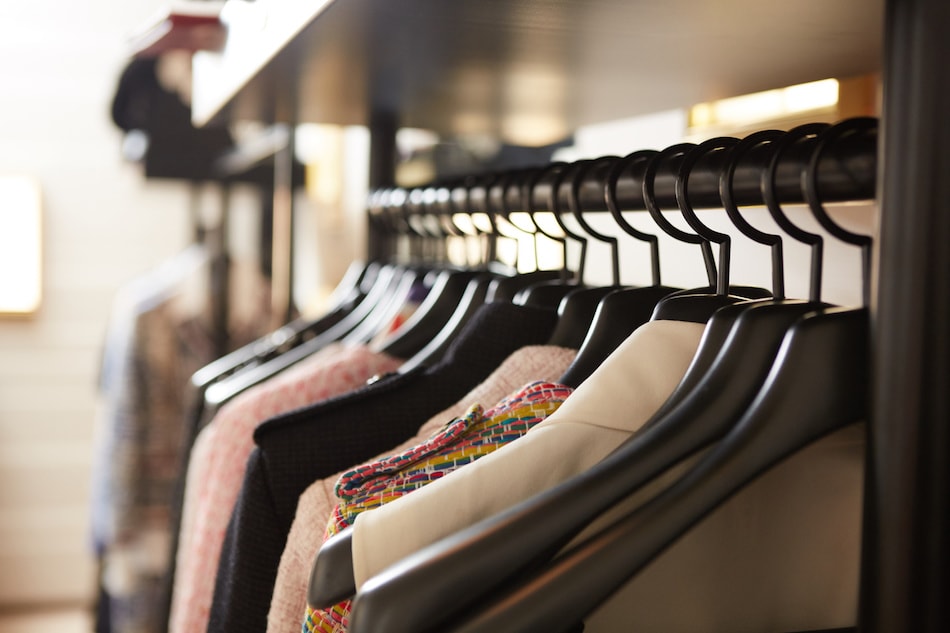 Stuff here, stuff there, stuff stuffed everywhere.
The golden rule when selling a house is that less is more for making a good impression. The good news is that organizing closets improves home sales by improving their appearance and doesn't need to cost a lot.
Moving Toward Order
Cluttered closets are like large, flashing, warning signs that tell potential buyers your home doesn't have enough storage space. They may walk away without entering a bid or offer less money than you expect.
Real estate agents will often tell you that the first step toward making a home show better for sale is to remove a large portion of its contents. After that comes reorganization.
Clearing Clutter
Embarrassing though it may seem, staging a home for sale includes staging everything in your closets. So don't leave your old, ratty bathrobe on view.
Spark Joy
If you love certain well-worn pieces of clothing, make room for them in your dresser or store them in wardrobe boxes in your garage or a commercial storage space.
But organizational expert Marie Kondo will tell you to get rid of the bathrobe or any other clothing -- old or barely worn -- that no longer "sparks joy" in your life. In other words, only keep what you love.
For a tutorial on how to fold clothing for better and more attractive organization, visit Kondo's website.
Explore Consignment
Preparing for a move is a good time for clearing out clothing you hardly ever or never wear. The process of winnowing wardrobes may even be an opportunity to earn money by placing clothing with local consignment shops or e-commerce consignment businesses.
In a column about family living for The New York Times, writer KJ Dell'Antonia tells about seeking out online consignment services that pay immediately for used goods on acceptance rather than offering credits she would be unlikely to spend at their sites.
The process is more complicated than delivering a mixed bag of goods to a thrift shop. It involves reading the websites of the e-commerce companies to become familiar with brands they seek. But the really important point is that it adds adventure as well as coin to the clearing process.
Pack Up Miscellany
Take a close look at the non-clothes items in your closets. Do you really need old lampshades and piles of paperbacks on the shelves or tennis rackets on the floor?
Remove the tub spilling over with private papers, including financial records. It's not attractive and at worst could attract the eyes of curious buyers who shouldn't be peeking at your bank statements. Private materials should be boxed and stored away from view when showing a house.
Renovating
In many cases, you may find that going all-out and creating a new walk-in closet with all the bells and whistles might not give you the return on investment you seek. Some simple closet renovation usually is far less costly and will still look great to buyers.
Paint and Hanging Organizers
Renovation may be as inexpensive as a new coat of paint and cloth hanging shelves from your local home storage shop. Designers say to keep the floor clear, so add a sturdy shoe rack if this is where you store shoes.
Metal Organizer System
Another project that could make your closet look professionally-done is to install a metal storage system of shelves, drawers and rods. The feasibility of this is typically determined by the size of your closet.
Lighting
Whether you are fixing up a reach-in or walk-in closet, good lighting is useful and appealing to buyers. If you don't already have wiring in the closet that can be upgraded by an electrician, try battery powered devices.
Appropriate Choices
When choosing the level of renovation for any closet, keep in mind that it should be appropriate in proportion to the rest of the house. If you aren't planning for many renovations around the house, enhancing the master bedroom with an elaborate walk-in closet likely will provide poor return on investment.
Reports vary on ROI for closet renovation. For example, the National Association of Realtor's 2015 Remodeling Impact Report estimates only a 57 percent ROI on a remodeling cost of $3,500.
Yet the report notes that homeowners give closet renovation a "joy score" of 9 out of 10 points and particularly find that it improves the livability of their homes. Some buyers may agree.
Filling the Renovated Closet
All the money and effort you put into remodeling closets will accomplish little for resale if you put back everything you took out of the closet. So keep paring down.
Learning to display clothing and other possessions attractively helps to create a sense of order. Little touches count, including color coordination of clothing as if in a department store and limiting hangers to the same color and style.
In the end, the closet isn't always the make-or-break part of the home for buyers, but you should spend some time to make it attractive. Without going overboard with your budget or time, you can create more space in your closets and get a head start on the moving process.
#hw