Pets & Showings: Proactive Management Tips for a Less Stressful Home Sale!
Posted by Ryan Tollefsen on Friday, March 16, 2018 at 10:02 AM
By Ryan Tollefsen / March 16, 2018
Comment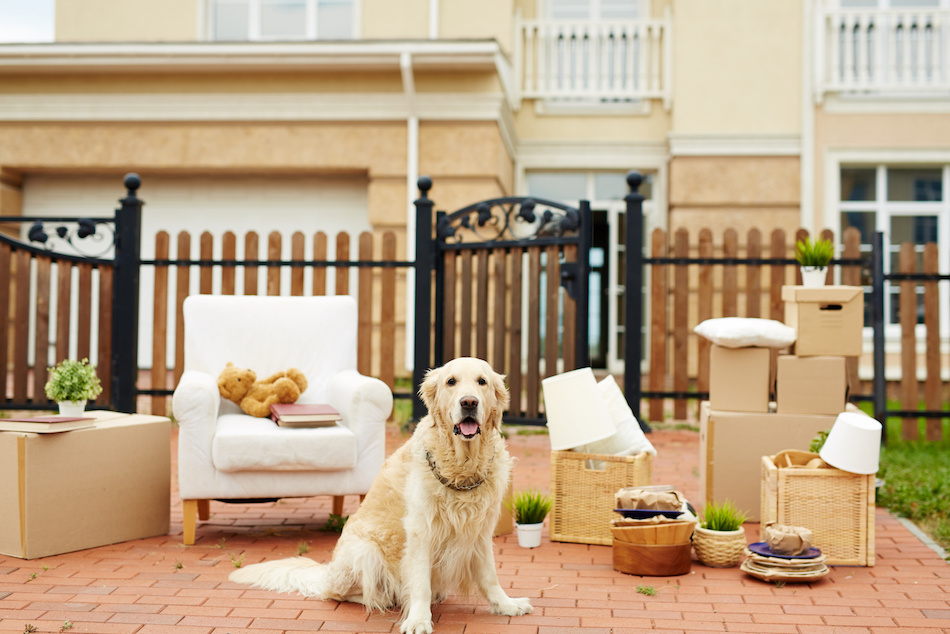 Waiting for a home to move through the sale process from listing to closing can be nerve-wracking, even when no major issues arise. But for homes with one or more family pets, trying to keep the home clean and attractively organized for each buyer visit can seem just as stressful as the actual sale process. Home owners who are planning to list their homes for sale soon and are worrying about whether their pets may affect their successful sale can use these tips keep their home ready for showings and their pets happy and healthy, too.
Eliminate Odors and Pet-related Damages
Even well-loved pets can leave their mark on a home, with odors, damage or both. This means that pet owners who are planning to sell their home must be willing to take extra steps to ensure their home is free of any unpleasant odors, claw marks, stains, or other damage. Since pet odors may not be noticeable to those who live in the home, it can be very helpful to have someone who doesn't own a pet visit the home and sniff out any odor issues that may be lingering there.
Old pet urine stains on carpet or flooring are one of the worst offenders when it comes to lingering odors. In some cases, bacteria-eating pet odor removers can help to remove these old smells. Other odor-removal options that may be necessary include:
repainting rooms where pets spend a lot of time and have left lingering odors or visible damage
having carpeting professionally cleaned and deodorized
removing damaged or odorous carpeting and padding and replacing them with new carpet or a hard surface flooring that may be more odor-resistant
instituting daily cleaning schedules for cat litter boxes
In addition to the interior pet odor removal tips listed above, it is important to also remember to pick up and dispose of dog feces from outdoor areas and frequently hose down any areas where the family dog urinates to help wash away unpleasant odors.
Clean Signs of Shedding
Pet hair builds up quickly on furniture, bedding, and on floor surfaces in the home. In order to keep pet hair from potentially derailing a home sale, sellers should consider making pet hair removal part of their daily routine by:
vacuuming living areas and high traffic areas each day or employing a robotic vacuuming appliance to do so
using old sheets to cover upholstery where pets like to lay that can be quickly removed and stashed away immediately before prospective buyers arrive to view the home
brushing the pet each day to remove excess loose hair that would otherwise end up on the couch, bed, or floor
Appeal to People Without Pets
While it can be hard for a pet loving family to fathom, many people do not want to share their home with a pet. Since selling the home is the main objective, it is important to make sure it also appeals to the buyers who do not have or want a house pet. To do this, home sellers should consider:
clearing away pet bowls, toys, and bedding before a showing
putting away pet kennels, leashes, and other pet equipment during showings
removing all pets from the home during showing appointments by either taking them for a walk or drive, or by asking a pet-friendly neighbor to babysit them
If the pet must be left in the home during a showing, it is important that sellers try to protect the animal from stress or danger by kenneling them in secluded area of the home. This will help prospective buyers view the home without worrying about being bitten or accidentally allowing the pet to stray through an open door.
Home owners with pets should also check with their insurance agent before putting the home on the market. If the home insurance policy does not offer liability coverage for any harm caused by the pet, such as biting or scratching a visitor to the home, home sellers are advised to consider purchasing additional coverage to protect them during the listing period.
Selling a home with pets can create challenges that must be overcome for a successful sale. Home sellers who want additional information to help them sell their pet-friendly home should take time to discuss the matter with their listing agent before putting the home on the market. Their agent will be able to guide them in preparing and marketing the home to make sure it appeals to all buyers and help the sellers overcome any specific issues they may be facing due to their pets.