Proactive Tips to Prepare for a Home Inspection
Posted by Ryan Tollefsen on Friday, April 21, 2017 at 10:49 AM
By Ryan Tollefsen / April 21, 2017
Comment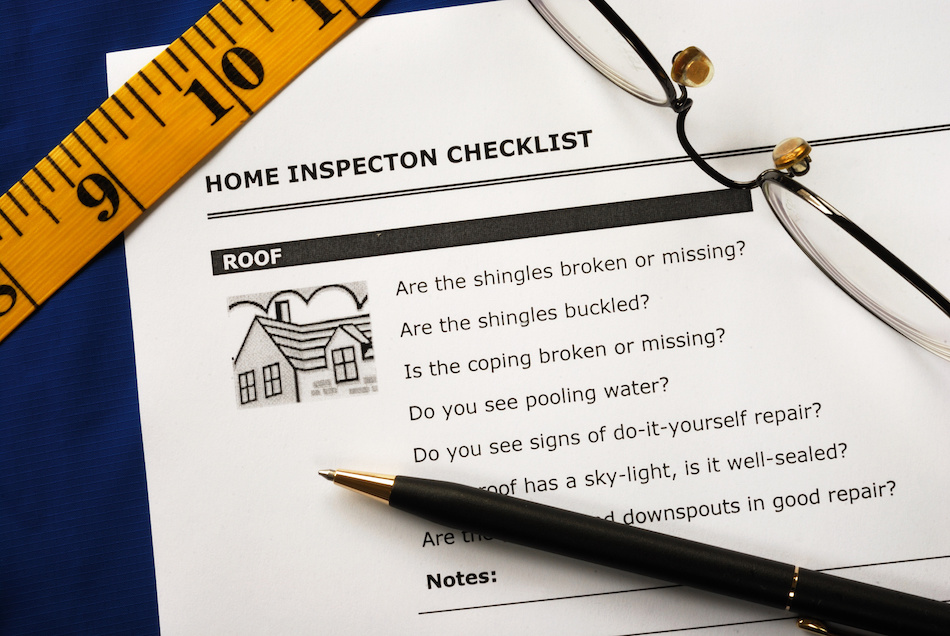 Some sellers spend a lot of time getting their homes ready for the real estate market. Cleaning, organizing, de-cluttering, and landscaping is hard work, but since these tasks usually pay off with a faster sale and higher offers, most homeowners are willing to do them. Unfortunately, some stop short of going the extra mile to make sure that their home will not only get the best possible offers from qualified buyers but will also have a better chance of sailing right through the dreaded buyer inspection process, where unknown or ignored condition issues can cost the sellers money or even the entire sale.
Start With the Disclosures
Blank spaces and vague answers on a seller's disclosure document will likely just create unwarranted confusion on the part of both the buyer and their home inspector. Instead, sellers should strive to give concise, factual answers to each question on the form and use warranties, repair bills, and other documentation to make sure that the scopes of any repairs or renovations made, as well as the dates and other factors are factual and properly disclosed.
If the seller has access to specific details that will make the home inspector's job easier, leaving copies of this information for the inspector on the kitchen counter or dining room table with an explanatory note can be beneficial to the buyer. Some examples of this type of helpful information includes plat maps of the property, copies of the survey, copies of diagrams showing the location of electrical circuits, access panels, plumbing and sewage pipes, water wells, septic tanks, and drain fields.
Consider Having the Home Pre-Inspected
Another possible way to prepare the home is to have a pre-inspection done. This will allow the seller to determine if there are any repair or condition issues that need to be addressed before the home is actually listed for sale. In many cases, a pre-inspection may help sellers see issues that they may not have realized could be a problem when selling, such as a tree that has become too large and now rubs on the home or the lack of a proper egress in a basement bedroom.
Sellers should remember, however, that if any serious defects are noted, they will need to be disclosed on the seller's disclosure, even when the seller plans to fix them before listing. For more information on filling out the seller's disclosure document or about what types of issues must be disclosed, sellers should take time to discuss the matter with their listing agent well before the listing date or the first showing.
Make the Home Accessible on the Day of Inspections
When the buyer's home inspector arrives to inspect a seller's home, they will have their equipment (camera, flashlight, clipboard, and sometimes a ladder), as well as usually being accompanied by the buyers and their agent. All these tools of the trade, as well as the accompaniment of a few extra people can make it more difficult for them to move about your home to do a proper inspection. Sellers can help make the inspector (and the buyers) feel more comfortable and more able to work more conveniently by making sure that all areas they will need to access are cleared and well-lit. Some of these areas include:
hallways, sidewalks, porches, decks, and doorways
electrical access panels
attic access points and the closets or areas where these are located
cabinetry under kitchen and bathroom sinks where plumbing pipes are located
areas around the home's main systems and components, including furnaces, water heaters, major appliances, well pumps, pressure tanks, and water shut off valves
the home's windows, vents, drains, and doorways
the exterior walls of the home
In addition to the areas listed above, sellers should also make sure that there is a properly cleared area where the inspector can set up their ladder safely to gain access to the roof. If there are dogs, cats, or other pets in the home, they should also be properly restrained or removed from the home so that the inspector can work without worrying about being bitten or accidentally letting a cat escape from the home.
Sellers who have their home pre-inspected and correct any issues found, while also working to make sure their buyer's home inspector can do their job as easily and safely as possible are taking positive actions that can benefit their overall home selling experience.
Listing agents are an excellent source of helpful tips and information for preparing a home for the inspection process, including guiding sellers to local, reputable repair contractors, when needed. Doing a bit of extra work to prepare for the home inspection can pay off in an easier sales transaction and more profit at the closing table.