Remove the "you" from your Spokane home before selling
Posted by Ryan Tollefsen on Thursday, May 12, 2016 at 8:06 AM
By Ryan Tollefsen / May 12, 2016
Comment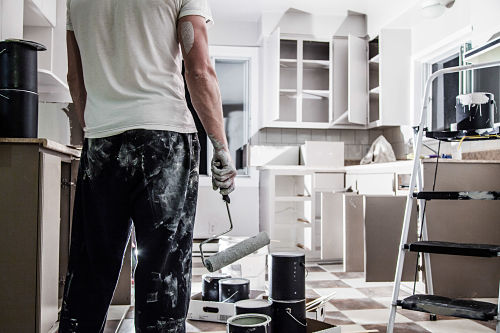 Cleaning your house before putting it on the market is just a common sense approach. Staging the home is a choice, but often times unnecessary. De-personalizing it, however, is a must. If you've lived in the home for any length of time you may not even notice how personalized it has become.
Diplomas on the wall, trophies on a shelf, collections of CDs and DVDs and all those kids' drawings tacked to the refrigerator door may alienate buyers, who more than anything need to be able to see themselves living in the home.
From how you've chosen to use the rooms in your home to your taste in décor, the time to de-personalize it is now, before you put it up for sale.
Paint is a miracle cure
If your walls have seen better days, slap on a fresh coat of paint. It is one of the most inexpensive DIY projects that will pay off in big dividends. To appeal to a broad range of homebuyers, keep to neutral paint colors. This doesn't necessarily mean that the walls must be white or off-white, however. Benjamin Moore Paints has some lovely neutral color suggestions on its website.
Box up those personal items
Imagine trying to picture your furniture and your family in a home where another family is staring down at you from multiple photos on the walls. Take them down and box them up for the move. Remove anything else of a personal nature as well. If it's not decorative, remove it.
Every room has a purpose
Sure, you've used the spare bedroom as a combo home gym/office for years, but it's time to give the room a single identity. Home offices are in demand so remove the workout equipment and commit the room to becoming strictly a home office. The same goes for the baby's changing table in the master bedroom – create a nursery for it and let the master bedroom actually be a master bedroom.
Once you've made the decision to sell the home, detaching from it should be easier and detachment is what it takes to be ruthless when decluttering and staging a home for sale.