School Spotlight: Ferris High
Posted by Ryan Tollefsen on Thursday, August 11, 2016 at 9:29 AM
By Ryan Tollefsen / August 11, 2016
Comment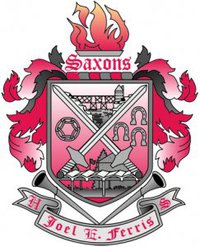 Life in Spokane is good. There's no denying it; we seem to have the best of everything on offer, and yet, we still get the neighborhoods that are the envy of the rest of the country. And, one of the top benefits of life in Spokane is our schools.
Spokane Public Schools offer seven high schools (plus the NEWTECH Skill Center) to public school students who live in Spokane. As of 2016, Ferris High School enrolls nearly 1,700 students in grades 9 through 12. The climb in enrollment figures began in 2014 and the numbers have been increasing since then.
Ferris High School employs about 84 full-time teachers for a student/teacher ratio of 19.5:1. The school's performance is ranked higher than 78.4 percent of all public high schools in Washington.
According to Smarter Balanced assessment test scores, 11th grade students of St. Francis Middle School tend to outperform the state and the district's averages in math and English language arts, doing exceptionally well in the former.
Although assessment tests are an important part of education, it is often school life that interests the students and their parents the most. To meet these interests, Ferris High administrators offer a number of clubs and sporting activities to participate in.
This school also offers music and drama classes, a special education program and the T-2-4 program. Furthermore, parents are encouraged to communicate with the school and can find information regarding activities, programs and class trips on the website.
Ferris High School is located at 3020 East 37th Ave. in Spokane, and the office can be reached by phone at 509-354-6000.