Spend a Day on the Links at Kalispel Golf Club
Posted by Ryan Tollefsen on Thursday, May 5, 2016 at 10:33 AM
By Ryan Tollefsen / May 5, 2016
Comment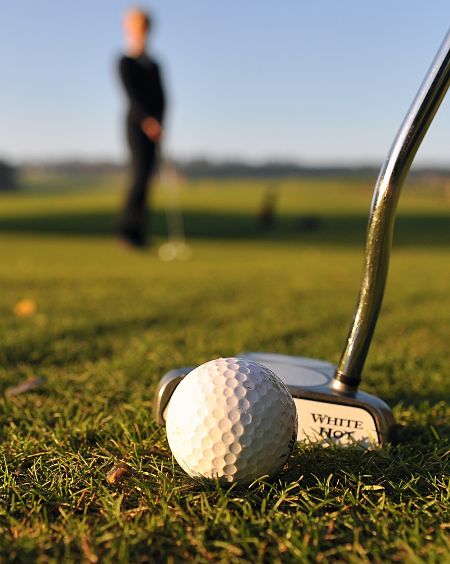 Isn't it wonderful when it's warm enough to play a game in shorts? Doesn't it just make you happy when you can dust off your favorite clubs, pack them in the car, and head off to a day in the sun? If you're a golfer, you live for the days when you can play a new course or really make yourself at home with your existing membership.
At Kalispel Golf Course and Country Club on the north side of Spokane, you can do both. And, you'll want to. This historic course had some shaky roots, but the founders understood perseverance; it took a lot of hard work to make this Par 72 course what it is today. But when they got it right in 1910, they really got it right; the course hasn't seen a lot of major changes over the years.
In the middle of the gorgeous greens, you'll find the clubhouse, pro shop, and fitness center. Better still, the facilities are open year round so you can really make use of your membership. Between the golf stimulators and the indoor pool, you no longer need to wait for the sounds of spring to spend your day on the course.
Seasonal dishes, as well as staples, grace the menus of the 1898 Public House and Kalispel Grill menus. Each dish is lovingly crafted by the head chef, Tyler Schwenk. Trained at the Coeur d'Alene Resort, he loves infusing a touch of the exotic into traditional Northwest flavors.
Limited tee times are available for non-members and rates depend on the time of the year. Junior visitors pay a reduced fee, even without a membership. However, with everything on offer, you may just want to go all out this year. Under new leadership from the local Kalispel Tribe, this course is set to grow its prestige along with its services over the next few years.
You'll find the Kalispel Course and Club at 2010 W. Waikiki Road. If you have a question, you might just find the answer on the website, or you can always call (509) 466-9813.