The Best Spokane Breweries to Visit
Posted by Ryan Tollefsen on Monday, April 6, 2020 at 6:42 AM
By Ryan Tollefsen / April 6, 2020
Comment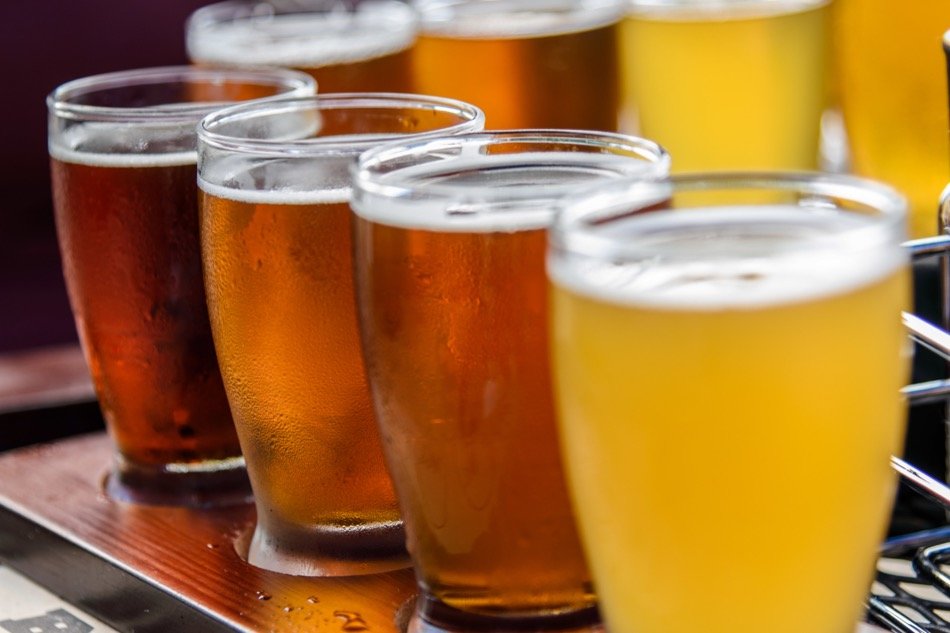 Those who are searching for flavorful and refreshing beer in Spokane will find that this city has it all. There are breweries that specialize in hop-filled IPAs, and there are those that brew small batches of sweet fruit beer. Some breweries have been brewing in the city for several decades, while others are new to the craft beer scene.
Anyone who is hoping to discover their options for beer will find that these are the best Spokane breweries to visit:
Iron Goat Brewing Co.
Address: Iron Goat Brewing Co., 1302 W 2nd Ave, Spokane, WA 99201
Iron Goat Brewing Co. was one of the first breweries to enter the craft beer scene in the region, and it has long been a favorite among those who live and work in Spokane. In fact, the brewery quickly became so popular that it outgrew its original location and is currently housed in a large facility in downtown Spokane. The brewery prides itself on having a welcoming and relaxed atmosphere. Some of its famous beers include Brewski's Blonde, Goatmeal Stout and Head Butt IPA.
Young Buck Brewing
Address: Young Buck Brewing, 154 S Madison St, Spokane, WA 99201
Young Buck Brewing is situated in the heart of downtown Spokane and is currently housed in a craft beer incubator. This standout brewery specializes in barrel-aged sours, but those who are not a fan of sours will find that there plenty of others to try, as the taproom features 25 different taps. While the taps are constantly rotating, one of its most famous beers is the Gose, which is a sour German wheat beer. In addition to having a pint of beer, visitors also can take a tour of the brewhouse and barrel room.
No-Li Brewhouse
Address: No-Li Brewhouse, 1003 E Trent Ave #170, Spokane, WA 99202
In a sense, No-Li Brewhouse was the founder of the craft beer scene in Spokane. This brewery has been operating in the city since the early 1990s when the craft beer industry was in its infancy. It has always been a family-owned business, and its customers appreciate the fact that they are treated like members of the family. Some beers that people will always find on tap include the Day Fade Huckleberry and the Red, White and Hazy IPA.
Mountain Lakes Brewing Co.
Address: Mountain Lakes Brewing Co., 201 W Riverside Ave, Spokane, WA 99201
Mountain Lakes Brewing Co. is a brewery that is proud to be based out of Spokane, and it considers itself to be the premier neighborhood taproom. Named after the more than 50 different mountain lakes that are located in the city, this brewery welcomes local residents, adventurous tourists, families with young children and people who want to bring their pets along with them. Its beer list changes frequently, but some beers that may be on tap include Banana Nut and Father Mackenzie.
Big Barn Brewing Company
Address: Big Barn Brewing Company, 16004 N Applewood Ln, Mead, WA 99021
Big Barn Brewing Company is a self-sustaining brewery that is located on farm land just outside the city of Spokane in Mead. Those who want to escape the hustle and bustle of downtown Spokane in order to enjoy a beer as they take in a panoramic view of the Pacific Northwest landscape will love this location. There is a lot to try at this brewery, but it is most famous for its fruit beers.
Not only do these breweries offer fresh, cold beer, but they often provide visitors with a unique experience and an authentic atmosphere. Many breweries in Spokane offer tours of their facilities, instructional classes about brewing and special events that include live musicians and comedians.