Spokane Cost of Living Expectations
Posted by Ryan Tollefsen on Monday, March 16, 2020 at 8:56 AM
By Ryan Tollefsen / March 16, 2020
Comment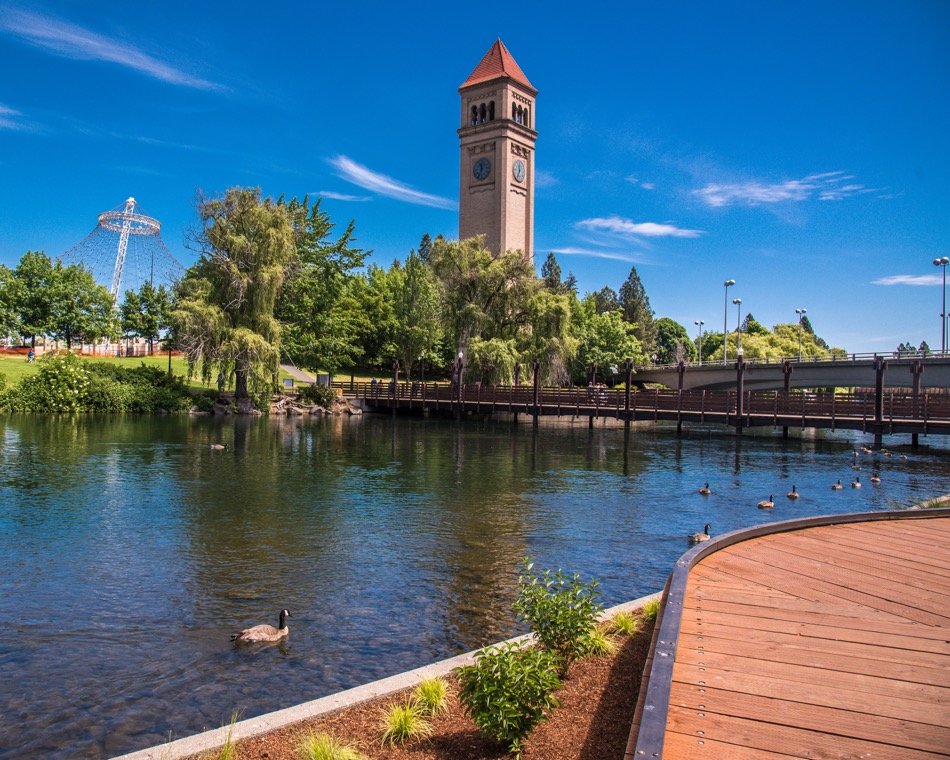 As Seattle grows evermore expensive, many people are flying the coop to live in Spokane, Washington. This move allows them to enjoy a much lower cost of living while staying in the beautiful Pacific Northwest region. Before taking this step, it is wise for residents to see just what the cost of living in Spokane looks like. That way, they can align their budget with reality and make the most of their relocation. To help them out, here's a look at what housing, transportation, and other living expenses look like in this area.
Housing
Across this region, people can find a wide range of single- and multi-family homes, including apartments, condos, and townhouses. Whether they are for sale or for rent, all these home types are much cheaper on average than in the rest of the state.
When it comes to buying real estate, homebuyers can expect to see median home prices at $217,000. The prices are about $160,000 cheaper than the median across Washington, making this a good place for the budget-minded to settle down.
Rent costs are equally low at $931 per month on average, which is nearly $1,800 cheaper than anywhere else in the state. When renting apartments, the monthly payment usually covers water, sewer, and garbage as well. Renting single-family homes, however, does not often come with that extra value.
Utilities
Although housing costs in Spokane are quite low, residents' utility bills are usually a bit higher than the norm. Homeowners in the city and its surrounding areas can expect to pay about 10 percent more than others in Washington for their:
Electricity
Gas
Water
Sewer
Garbage removal
Renters also pay more for electricity and gas, though their water, sewer, and garbage removal may be covered by the rent payment.
Transportation
In this city, transportation costs are lower than the statewide average, though there are also fewer public transit lines to rely on. While driving their personal vehicles, commuters can expect to pay about $2.81 per gallon of gas. Across the rest of the state, the average is closer to $3.60 per gallon, and it tends to go up in the summer.
If they cannot cover that cost, commuters can take the bus lines instead. Operated by the Spokane Transit Authority, there are more than 38 routes running through the city and out to:
Colville
Kettle Falls
Chewelah
Commuters of all ages pay $2 for a two-hour bus pass that allows for multiple transfers. In comparison, a single bus ticket in Seattle costs $2.75 per ride for adults and $1.50 for kids.
Groceries
Grocery stores can be few and far between for many Spokane residents, especially those in the outskirts of the city. The relatively low availability keeps the prices somewhat high, nearly matching the grocery costs across the rest of the state.
In Seattle, a gallon of milk, for example, costs $3.33 and it is nearly $2.75 in Spokane. Rice, eggs, and many other foods are similarly priced, keeping grocery bills on the high side month after month.
When dining out at restaurants, Spokane residents can expect rates on par with the average in Washington. A fast-food meal costs about $8, while an inexpensive sit-down restaurant charges around $15 per person. If residents want to go out for a fancy three-course meal for two, then they will pay about $67 plus a tip of 20% or more.
Overall, the cost of living in Spokane is lower than many other places in Washington, especially the city of Seattle. Residents looking to stay in the state can save a lot of money by moving to this area, as long as they know just what to expect.