Spokane Cost of Living: Spokane, WA Living Expenses Guide
Posted by Ryan Tollefsen on Thursday, November 5, 2020 at 8:56 AM
By Ryan Tollefsen / November 5, 2020
Comment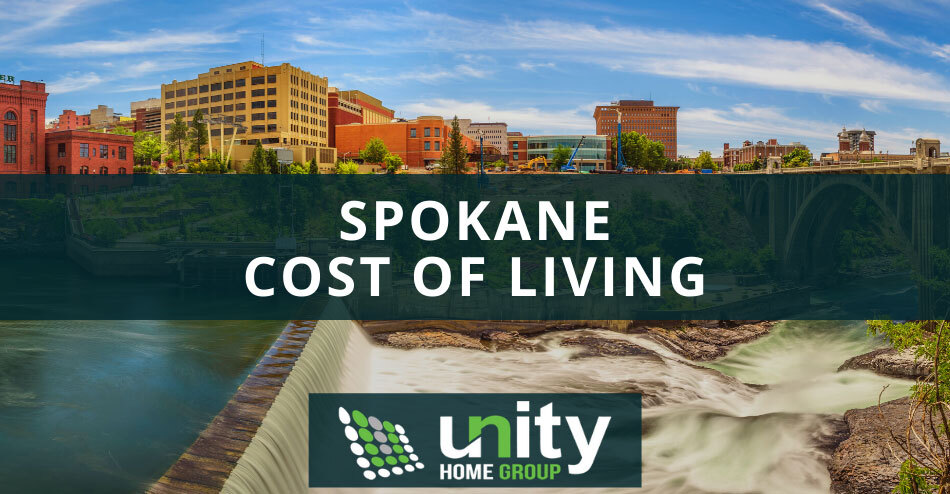 Spokane is a city in eastern Washington, about 92 miles south of the Canadian border. It is the county seat of Spokane County. With a population of about 223,266, it is the second-largest city in Washington, and its population is growing at a rate of about 0.92% each year.
Spokane is considered the economic and cultural center of the region. The city began as a critical rail and shipping hub due to its location between farming and mining regions. Spokane's economy was heavily reliant on the natural resources around it, which it controlled through mining, logging, and farming.
The Spokane metro area has a gross metro product of over $25.5 billion. Economic development in the area today is primarily focused on manufacturing, health science, professional services, information technology, finance and insurance, clean technology, and digital media.
With a cost of living of 92.3, it costs about 7.7% less to live in Spokane than the national average. Spokane's cost of living is about 26.4% lower than the state average of 118.7, which is boosted primarily by the Seattle metro area. If you're thinking about moving to Spokane, the following information about Spokane's cost of living is one of the many important things to consider.
Table of Contents
Housing in Spokane
The cost of housing in Spokane is 94.2, putting it 5.8% lower than the national average. In comparison, the cost of housing in the state overall is 164.9. This number is largely inflated by Seattle, which has a score of 309—which is 209% higher than the national average.
The median list price for all homes in Spokane, including single-family homes, condos, and townhomes, is around $300,000, and the housing marketing has experienced a year-over-year increase of more than 3.2%.
Elsewhere in Washington, the median list price for Seattle is $735,000, while the list price for Yakima is $280,600. The median list price for Olympia is $399,00, while $389,900 is the median list price for Vancouver.
Median Home Price
The median list price for single-family homes in Spokane is right around $319,900, somewhat higher than the average for all homes. By contrast, the median list price for condos is about $249,250 while townhomes are higher at $389,000.
The median list price for homes in Spokane varies somewhat, depending on the area of the city. The median list price in a more affordable neighborhood like Airway Heights is $290,000, while the Suncrest neighborhood's median list price is $450,000. Spokane also has a few luxury neighborhoods such as The Ridge at Hangman where the median home price is $1,250,500.
Median Rent
The overall median rent price in Spokane is $1,115, and the overall average rent is $1,026. A studio apartment will typically cost $575 per month, while a one-bedroom apartment will cost $678. A two-bedroom apartment will see a larger increase in price at $897 per month. Three-bedroom and four-bedroom apartments and rental properties will cost around $1,279 and $1,485 respectively.
Where the property is will also affect the price. Apartments closer to the center of the city will typically be more expensive, while apartments farther away will be less expensive. Spokane's rental prices are all below the national average and just slightly above the state average.
Utilities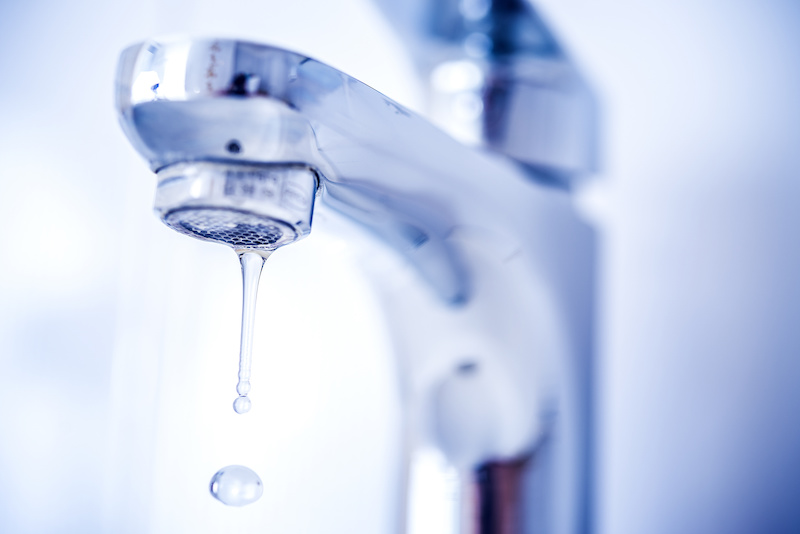 The cost of utilities in Spokane is below the U.S. average, with a cost index of 78.2. The utilities cost index for all of Washington is slightly lower at 74.
Spokane residents spend about 6.4% of their monthly income on utilities. Cost of utilities including electricity, heating, cooling, water, and garbage averages about $141 per month for a 915-square-foot apartment.
Internet service averages about $64 per month, while mobile phone service for unlimited talk, text, and data runs about $50 per month.
The average cost of homeowner's insurance in Spokane is $888 per year, which is below the Washington average of $955 per year. The average cost of renter's insurance in Washington is about $155 per year. This is slightly higher than the national average, which is about $16 per month or $192 per year.
Spokane Food Prices
Spokane has seen an increase in food costs in recent years but still remains below the U.S. average. The cost of groceries for Spokane is slightly below the national average, with a score of 98.8. Washington as a whole has a groceries index slightly above the national average, at 101.1.
A Spokane household with four members can expect to spend about $1,200 per month on food, which includes groceries plus an occasional restaurant meal.
Groceries
Groceries in Spokane are about 1% lower than the national average. This means that a grocery order in Spokane, WA will only nominally deviate from the national average of $165–$345 per month, whereas, in the rest of Washington, residents can expect to pay within a range of $191.40–$400.20.
Groceries account for about 34% of monthly expenses for Spokane households, making it the largest category of monthly expenses. This is about 7% more than housing expenses.
Residents have found the most inexpensive grocery stores to be Bargain Giant, WinCo Foods, and URM Cash & Carry.
Restaurants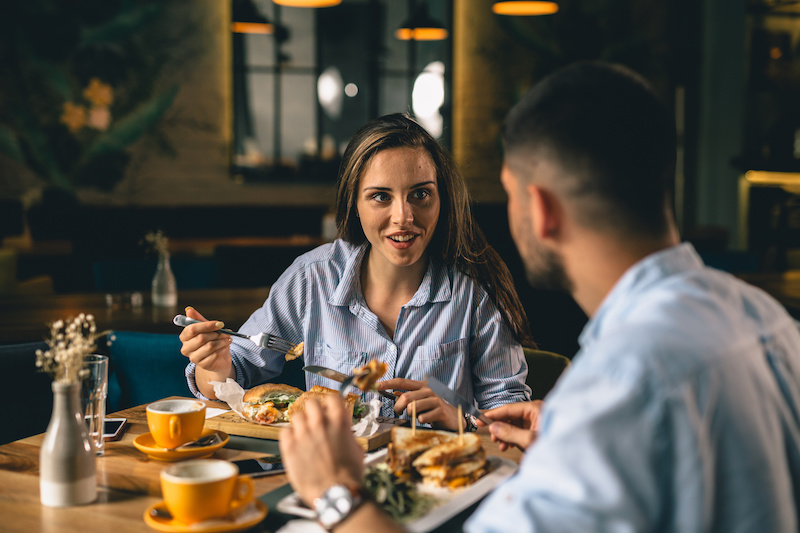 The cost of dining out in Spokane depends on the restaurant type you choose. A combo meal at a fast-food restaurant will cost about $8, but a meal at an inexpensive sit-down restaurant will run a bit more, at about $15. A three-course meal for two at a mid-range restaurant will cost around $65.
A pint draught of a domestic beer will cost about $5, as will a smaller 12 oz. bottle of imported beer.
On average, a cappuccino from a coffee shop will cost about $4.33. Pop costs about $1.93 for a 12 oz. bottle, while the same size bottle of water is about $1.48.
Spokane Transportation
Spokane auto insurance premiums average $1,320 per year, less than the average across Washington of $1,368. It's also lower than the national average of $1,510. The average price of gas is about $2.71 for regular unleaded.
Spokane Transit is the city's public transportation provider. Adult and youth tickets cost $2 for a two-hour pass, while children ages five and younger ride free. For a 31-day pass, adult tickets cost $60, and youth tickets cost $40. There are also day passes available for $4, 7-day passes for $17, and a few other passes such as Summer Youth Passes and Student Passes.
Uber and Lyft both provide rideshare services for the city. Uber in Spokane has a base fare of $1, plus 10 cents per minute of wait time and $1 per mile. There is a service fee of $1.75.
Lyft fares start at a $4.81 minimum. There is a $1.21 initial cost, plus a $3.20 service fee. Price per mile is $1.27, while the price per minute wait is 19 cents.
Healthcare in Spokane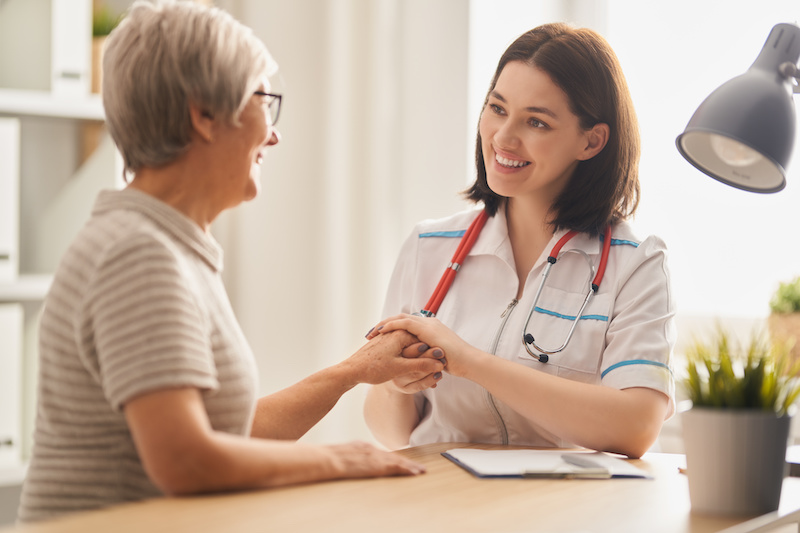 The average annual cost of an employee premium in a Washington employer-sponsored healthcare plan is $984 after employer contribution. The cost of healthcare index for Spokane is 83.1, considerably below the national average and slightly below the state's average of 83.8. The cost of dental insurance in Spokane is between $40 to $75 per month.
Spokane has approximately 241 physicians per 100,000 population, just above the national average of 210 physicians per 100,000 people.
The average cost of a doctor's visit is $125. A visit to the dentist costs $108 on average, while a trip to the optometrist will cost about $117. The average veterinary visit in Spokane typically ranges from $50 to $100.
There are six hospitals within the city of Spokane. Among them are MultiCare Deaconess Hospital, Providence Holy Family Hospital, and Shriners Hospital for Children.
Childcare in Spokane
The median cost of full-time childcare for an infant in Spokane County is $10,188. For toddlers, the cost is $8,664 per year and $7,800 per year for a preschooler. The average family with two working parents will spend about 25% of their income on childcare for two children under the age of five. Childcare assistance is available for low- to moderate-income families through Washington's Working Connections Child Care program.
Over the past year, the number of licensed childcare providers in Spokane County dropped from 307 to 284 licensed providers. However, the capacity of the remaining providers grew by 831 children.
The typical cost of hiring a nanny in Spokane is about $14.26 an hour. However, rates vary based on the nanny's experience, as well as the number of children and their ages.
Entertainment in Spokane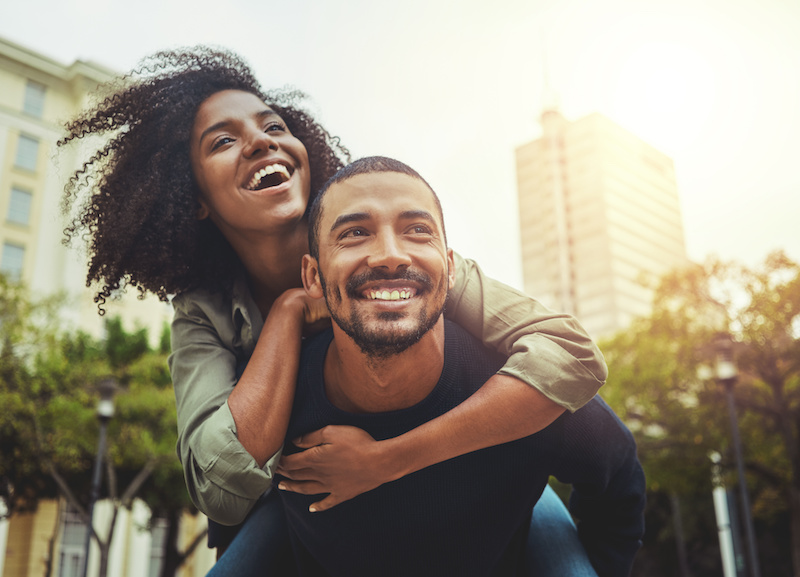 Spokane combines arts and culture attractions with outdoor recreational opportunities that take advantage of the area's natural beauty.
The Northwest Museum of Arts and Culture is home to exhibits that explore the region's history of art, culture, and Native American heritage. Admission for adults is $15, while seniors 65 and up, college students, and children ages 7 to 17 are all $13. Children five years and under are free.
The expansive Riverfront Park was the site of the 1974 World's Fair. It includes the Numerica SkyRide cable ride that offers views of the rushing Spokane Falls. Cost for the SkyRide is $9.95 for adults and children ages 13 and up. Admission for children 3 to 12 is $6.95. Children 2 and under ride free.
The city's Davenport Arts District represents the largest concentration of art galleries in the area. It is also home to most of Spokane's main performing arts venues, including the Bing Crosby Theater, Fox Theater, and Knitting Factory. Tickets vary depending on the performance and seating but typically range from $25 to $80.
Average Spokane Salary
The average individual income for a Spokane resident is $24,511 per year, and the national average is $42,814. The median household income is $42,814, which is lower than the national median household income of $53,482.
Future job growth is predicted to be about 33.4%, tracking at the national average. Spokane represents the largest labor market in Eastern Washington and Northern Idaho. Following the Great Recession, the Spokane economy emerged more diversified, with steady growth predicted for the future.
The city's economic recovery was led by five industries. These include manufacturing, healthcare, finance and insurance, transportation and warehousing, and education. Absent any sort of mega employer, the city's dominant five industries are comprised of numerous medium-sized employers.
The top five employers in Spokane include the State of Washington, Spokane Public Schools, Providence Sacred Heart Medical Center and Children's Hospital, the 92nd Air Refueling Wing, and the Spokane County government.
The Washington minimum wage is $13.50, higher than the national minimum wage of $7.25. Washington joins six other states in not having a personal income tax. The unemployment rate in Spokane is 5.7%, higher than the national rate of 3.7%.
Spokane's economy has a history of relying on natural resources—mining, agriculture, logging—but came out of the most recent economic downturn a more diversified economy. The city has at times experienced economic struggles in recent years. To boost economic development, a state-supported business incubator was placed in the city.
Choosing Spokane
As the region's arts and culture hub, Spokane offers residents and visitors a number of museums, theater venues, and art galleries. The city holds art walks that attract crowds to the city's art district and highlights local vendors, artists, and performers. While its local music scene has been criticized as lacking, the city is home to both the Spokane Symphony and Spokane Jazz Orchestra.
The region is also home to several institutions of higher education, including two private colleges, the Community Colleges of Spokane system, and a variety of tech colleges.
No matter what you're seeking in your new home, you'll be able to find it in Spokane. With its below-average cost of living and everything it has to offer, anyone can move to this beautiful city and find fulfillment. If you're looking for your ideal home in Spokane, contact Unity Home Group at eXp Realty with Real Estate Spokane at (509) 808-4030 to speak to local real estate agents who can help you find the perfect Spokane home for you today.