Spokane Festivals: Annual Events in Spokane, WA
Posted by Ryan Tollefsen on Friday, June 4, 2021 at 7:15 AM
By Ryan Tollefsen / June 4, 2021
Comment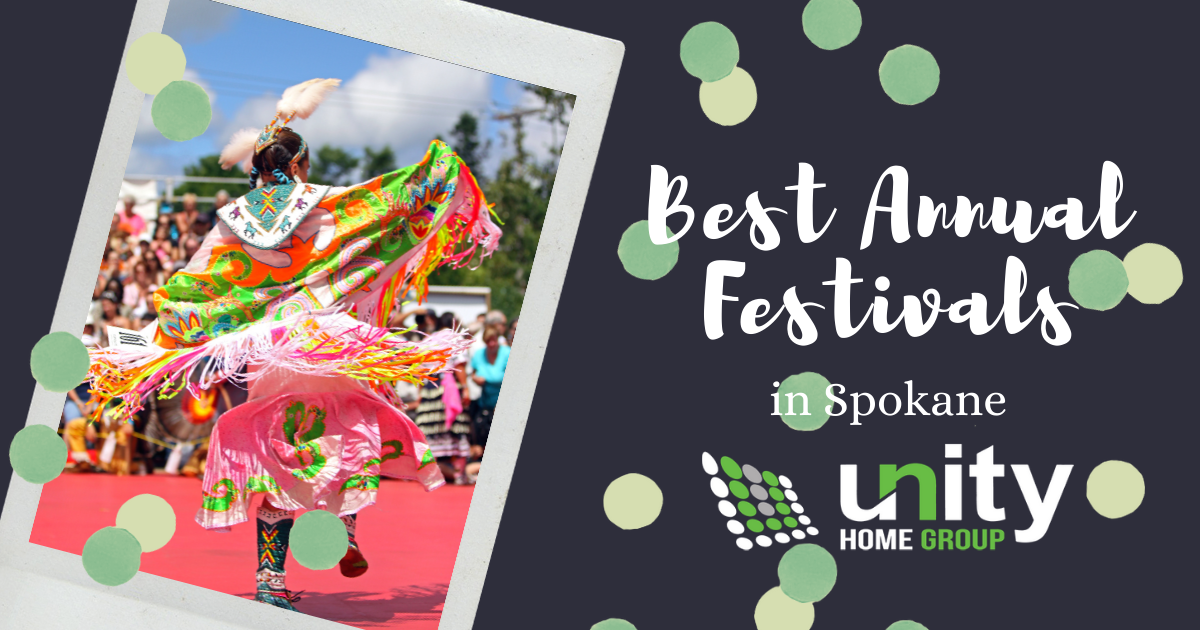 Spokane offers a wealth of activities to locals and visitors alike all year long. From popular food festivals to celebrations of local culture and history to ongoing events that preserve Spokane's heritage, individuals can find enjoyable and enlightening festivals every month of the year. While there are too many to list here, the following are some of the best festivals in Spokane that show off this vibrant city.
Spring Festivals
Spring offers sunny days as winter fades. There are plenty of blooming flowers in the parks, buds on the trees, and places to enjoy the sun's warmth, whether on restaurant patios or the back deck of one of Spokane's waterfront homes. This is also a great time of year to check out local festivals, such as the following.
ArtFest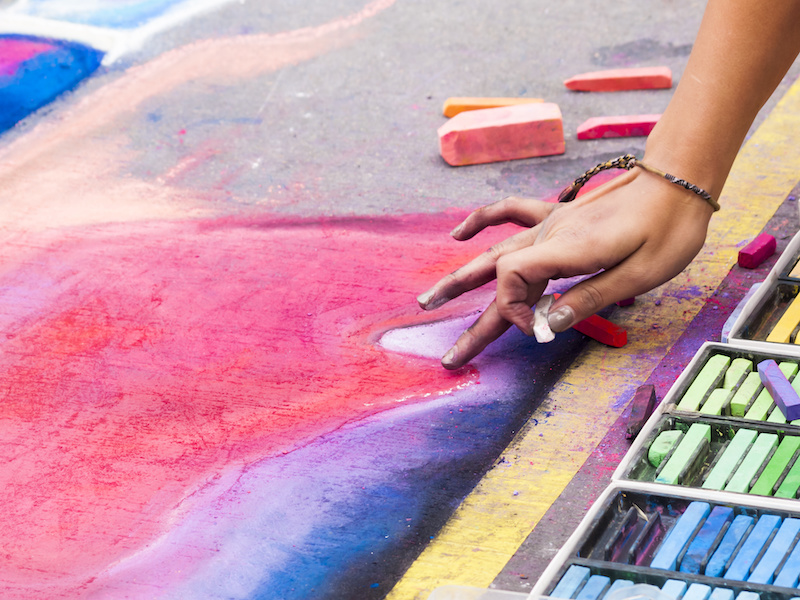 The Northwest Museum of Arts and Culture (MAC) hosts ArtFest every year in late May or early June. Each year, the festival features around 100 regional artists working in mediums that include paintings, photography, jewelry, ceramics, and more. This free festival was first held in 1985 and is Spokane's largest juried art event.
Musicians from all over the Northwest perform during the three-day festival. Visitors can participate in artist demonstrations and learn more about how to hone their own craft. There are also activities for children, with Make-It Art kids' projects hosted throughout the event.
There are plenty of opportunities to grab a bite to eat or a delicious regional beer. Most years, a range of food trucks are on the scene offering specialties like kettle corn, wood-fired pizza, and other choices. This event is hosted each year at the MAC, which was founded in 1916 and is the Inland Northwest's largest cultural organization.
Lilac Festival
One of Spokane's nicknames is the Lilac City, so named for the fragrant blooms that perfume the air each spring. Since 1938, the city has honored and showcased local youth in their annual Lilac Festival, typically held in mid to late May. Originally started by the city's Associated Garden Clubs and the Spokane Floral Society, the festival's volunteer leadership now organizes it.
The festival has a different theme each year, ranging from celebrations of the Armed Forces to looking back at Spokane's rich history.
Each year, the festival includes a parade and a royalty scholarship program that honors young women from the Spokane area. Local businesses and organizations create colorful floats. After the crowning, Royalty Court members travel throughout the Pacific and Inland Northwest, visiting area communities. The Lilac Festival's organizers also put on Lilac City's Got Talent, which showcases the talent of high school seniors in the area.
Summer Festivals
Many people say that summer is Spokane's best season. This is the perfect time of year to rent a townhouse in Spokane's downtown and walk to the many live events. Whether you are just a visitor to this beautiful city or want to make your home in Spokane, the mild summers are among the area's top attractions. Take some time to get outside and enjoy these and other festivals.
Pig Out in the Park
Pig Out in the Park ends summer in Spokane with a bang. During the six-day event before Labor Day weekend each year, attendees can enjoy a wide range of music and gastronomical delights. Eighty or more national, regional, and local musical artists play on stages throughout the event. Over 40 food booths feature hundreds of menu items. Admission to the event is free.
This free festival has been held every summer at Riverfront Park since 1979. During that time, it's raised hundreds of thousands of dollars for regional food banks and hunger prevention programs. Around 200,000 people attend the festival every year.
The event is popular with all ages and includes attractions such as free carousel rides and community booths. This is also the perfect place to pick up a Spokane souvenir, as dozens of artists and artisans feature their wares in the festival's public market.
Gathering at the Falls Powwow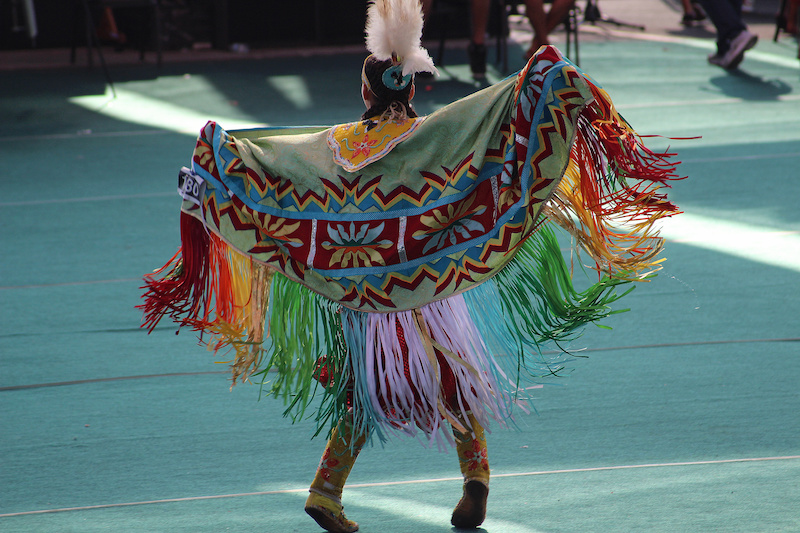 Spokane has celebrated Native American arts and culture with the annual Gathering at the Falls Powwow for a quarter of a century. It is held each August at the Lilac Bowl in Riverfront Park. However, the history of this free event goes back generations.
Historically, native nations would travel to the falls each year when the chinook salmon made their way up the Spokane River each summer. There, they'd gather in large camps where they would fish, engage in inter-tribal games, and share their cultures.
Today, dams along the Spokane River mean the salmon no longer come. However, the native tribes still share their history at the annual festival — over 200 tribes have been represented over the years through drummers, singers, and dancers. Traditional costumes worn at the powwow often showcase the area's history, with images that include Spokane Falls, swimming salmon, and even more modern images like the Spokane clock tower.
Spokane Interstate Fair
Spokane celebrates the end of summer and the beginning of fall with the Spokane County Interstate Fair for two weeks in September each year. Enjoy traditional fair treats like funnel cakes and carnival rides before checking out the fair's many exhibitions. The fair is also host to musical acts and rodeo events.
Each year, area youth show off the animals they've raised for the Fair's Youth Market Stock Auction. These animals are the product of months of hard work, as kids spend time working with the animals. When they sell their stock each year, they often use proceeds toward stock for the next year or funding their college expenses.
Elsewhere at the fair, visitors will see garden vegetables, canned jams and jellies, flowers, quilts, crochet, and more. Take some time to enjoy the ingenuity and skill of Spokane area crafters, gardeners, and artisans.
Fall Festivals
As the days get chilly and the nights grow longer, Spokane reveals picturesque scenery for all to enjoy. Leaves change color from summer greens to earthy golds, reds, and browns. It's the perfect backdrop for the many festivals and happenings in this Northwest city every year. Here are a few favorites to check out.
Spokane Fall Folk Festival
Every November, thousands of people come to enjoy music, dancing, workshops, and activities at the Spokane Fall Folk Festival. The free shows are spread across eight stages and support the innovative musical artists of the region. Around 100 groups perform every year. The show is organized by the Spokane Folklore Society, dedicated to presenting the Spokane community through traditional music, art, and dance.
At its start, the festival was a modest affair. The first Fall Folk Festival was held in 1996 at the Unitarian Universalist Church. About a dozen groups performed for an audience of around 350 people. Since then, the festival has grown every year, expanding its run time and the number of performers. Today, it attracts musicians and attendees from all over.
The festival has several activities for children and workshops for adult musicians. There are also vendors in attendance selling gifts from around the world.
Green Bluff Apple Festival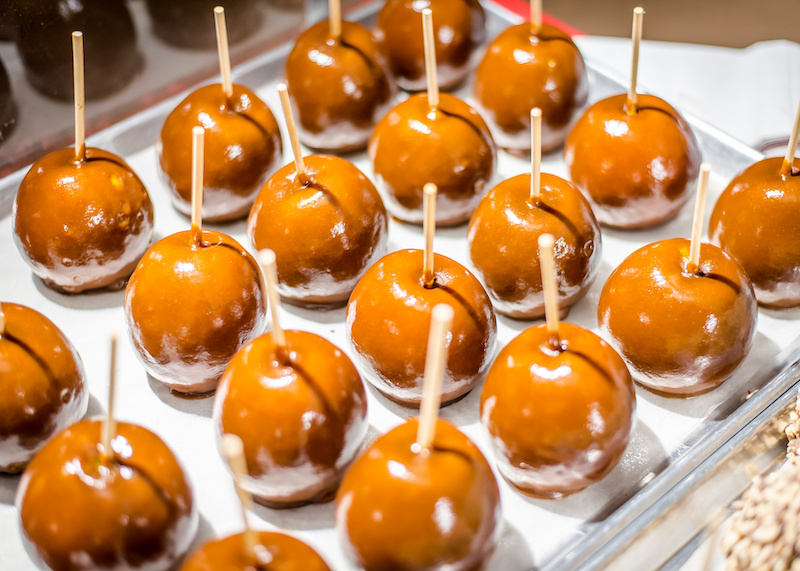 Fall wouldn't be complete without a harvest festival. The Green Bluff Apple Festival is the place to enjoy a range of fall treats and activities. This festival is typically held in mid-October, but dates can vary.
At the festival, enjoy fall activities such as the challenge of the farm's giant corn maze and seasonal goodies that include pumpkin donuts and caramel-dipped apples. A rotating array of food offerings are available from local food trucks that visit the farm. Visitors can also enjoy fresh apple cider or local beers from the beer shed.
Be sure to pick out the perfect jack-o-lantern from their Pumpkin Land area. Then, shop for goodies at the country store and bring home a delicious homemade pie.
Winter Festivals
Winter brings colder weather to Spokane and the surrounding areas. This makes it the perfect time to enjoy indoor or cold-weather activities. So bundle up and get ready for a great time with some of Spokane's top seasonal attractions.
Northwest Winterfest
This winter festival is held from late November until the end of the year at Mirabeau Meadows Park. At the festival each year, attendees get to experience the holiday traditions from across the globe.
Events during Northwest Winterfest include live local bands, displays, and auctions of holiday lanterns, cultural performances, caroling in different languages, and cultural holiday dinners worldwide. Adults can unwind during a Wine Tasting Walk or the Brews from around the World Fest. Kids can compete and play at the Hot Chocolate Run.
Be sure to stop by in the evening to enjoy stunning displays. Past marvels have included giant lighted snowman lanterns, a 130-foot lighted tunnel arch, and towering flower lanterns.
Spokane International Film Festival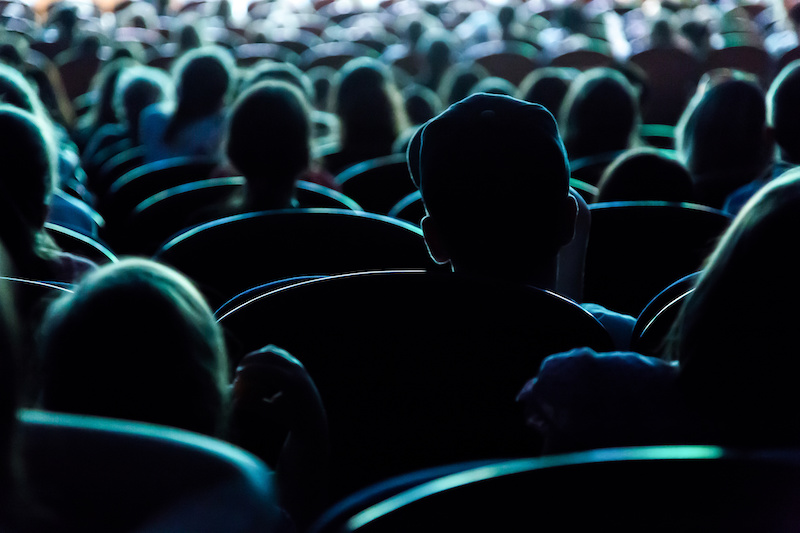 For over 20 years, Northwestern cinephiles have had the opportunity to enjoy features, documentaries, and shorts from all over the world at this eight-day-long festival. Offerings are limited to films made within the past year that have not yet been widely commercially released. This allows attendees to get a first look at some of the planet's most exciting up-and-coming filmmakers.
In addition to screenings, SpIFF includes numerous parties, events, and panels where audiences can hear directly from filmmakers.
The festival is held in the heart of downtown Spokane. Attendees can purchase either full-festival passes or tickets for individual films and events.
Celebrate in Spokane
No matter what time of year, Spokane offers chances to get out and experience festivities. Throughout the year, visitors and residents alike can learn about historical traditions and newcomers who have enriched the Spokane area with their native cultures. So take some time to see all that this city offers in spring, summer, winter, and fall.
If you're looking to make your home in Spokane, contact Unity Home Group of eXp Realty with Real Estate Spokane at (509) 808-4030 to get in touch with local Spokane real estate agents and discover your Spokane dream home today.