Spring Cleaning Your Spokane Garage
Posted by Ryan Tollefsen on Thursday, April 28, 2016 at 9:02 AM
By Ryan Tollefsen / April 28, 2016
Comment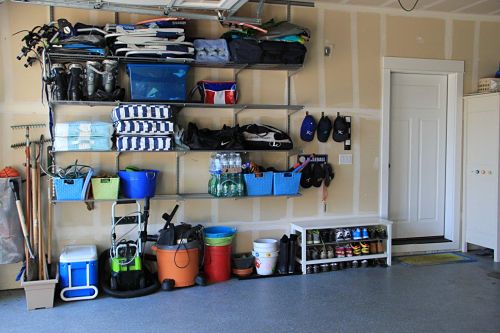 There are some frightening statistics about the number of people that can't fit a single car into their two-car garages. For a lot of families, the garage quickly becomes the place where they store… just about everything that doesn't have a designated space in the house.
During winter, an untidy, unusable garage is a hassle. Even in summer, it's a challenge when you can't get to the items you need or can't find the stuff you want. And now's your chance to clean and organize this space.
Start by Removing Everything
Your best chance of clearing out all the cobwebs and getting rid of stuff you no longer need lies in the (sometimes agonizing) step of pulling everything out of the garage. It's much easier to see everything you have when you work this way rather than tackling one area at a time.
Once everything is sitting in your driveway or on the lawn, you can begin making piles of belongings. Create different areas for things that you'll keep, donate, sell, or throw away. Try to be ruthless; if you haven't used something in two or three years, there's little point in hanging on to it.
Remember that you don't have to keep something you don't use just because you spent a lot of money on it; that money is gone whether you use the item or give it to someone else that will.
Zone and Organize Your Space
Before dusting everything off and replacing it in the garage, spend some time zoning your space and considering storage upgrades. You'll want to keep similar items together. For example, everything you need for gardening should sit next to each other – and you may want a handy caddy to make it easy to get that job done. Consider dropping boxes at your local charity on the same trip you take to buy organizing supplies.
Finally, when you know where everything should go, and you've got all the storage solutions in place, it's time to clean everything and replace it while you think about how lovely it will be to pull your car inside next winter.