Things to Know About Buying a New Home
Posted by Ryan Tollefsen on Friday, August 10, 2018 at 6:57 AM
By Ryan Tollefsen / August 10, 2018
Comment
Things to Know About Buying a New Home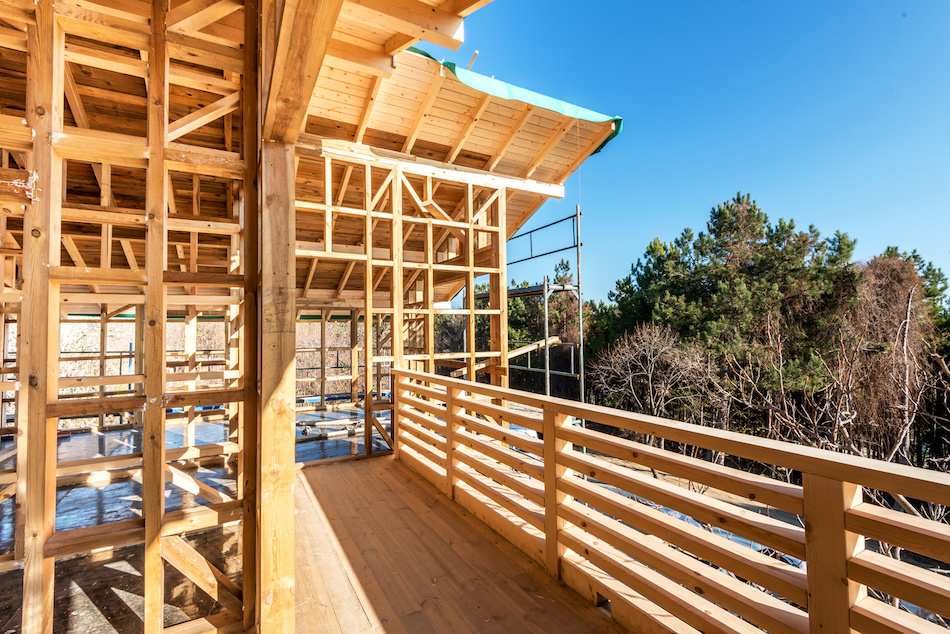 Buying a newly-built home, or contracting to have a home built, differs in important ways from purchasing an existing property. While the basic process is similar, there are several different paths to a brand new home. Loan pre-qualification is of benefit in most instances, and working with a real estate agent can also simplify the process in many cases. However, there are some pros and cons to considers.
Semi-custom new construction and tract homes are typically found in a variety of subdivisions that range from multi-use developments to exclusive gated communities. Many have onsite sales offices, and builders are usually happy to work with real estate agents. A knowledgeable buyer's agent can be a distinct advantage.
For informational purposes only. Always consult with a licensed mortgage professional before proceeding with any real estate transaction.
Primary Differences: New Construction vs. Existing Homes
While it may be obvious, new is new. But new is not necessarily better quality, so it is important to consider workmanship and materials. Value is determined, as it is for "used" homes, by location, size, floor plan and amenities, finishes and price. It pays to be aware of market trends, and to compare the cost of new construction with typical square-foot costs of what's available for resale.
New residential construction encompasses two basic options:
New Subdivisions, Condos and Planned Developments
These communities typically offer a range of housing types and prices. They offer a great option; buyers often have the ability to personalize homes, selecting a basic floor plan to suit specific needs, and choosing colors, materials, finishes, flooring and lighting to reflect their preferences. Changes to a floor plan or exterior elevation are sometimes possible. Move-in ready models and fully-finished spec homes can be great deals.
Custom-Built Homes
Build-to-suit construction is a lengthy and typically more expensive process that involves working with an architect or home designer as well as a builder to produce a one-of-a kind home for a specific site. The process might extend over months or even years, and requires an ongoing commitment, a definitive contract and continual oversight in order to be successful.
Rewards and Pitfalls of New Construction
There are many good things about buying new; but there are also some pitfalls:
Energy Efficiency
Operating costs for a new home are likely to be lower because of modern technology and advances in building techniques. New homes are also likely to be safer and more "user-friendly" than older construction. Better insulation, water-saving plumbing fixtures and faucets, energy-efficient windows and appliances, sustainable materials and smart technology represent just a few of the advantages.
Lower Maintenance Costs
Upkeep and repair expenses, at least in the short term, should be lower in a newly-constructed home. However, initial costs for new features may boost the purchase price. Buyers must weigh the pros and cons of updating an existing home against the cost of a new one.
Tendency to Overspend
Signing a contract for a to-be-built home carries with it the temptation to say yes to expensive options. Know that upgrades and changes to the plan can be expensive, and determine a budget prior to signing the contract. Move-in costs may also be higher, for landscaping, window coverings and other necessities.
Quality and Reliability
New construction is not without problems. A reputable building will fix imperfections quickly and effectively. Always check a builder's reputation and references. Visit not only furnished models, but also homes under construction, and talk to community residents before making a decision.
The Moving Timeline
Building a new home is not for anyone in a hurry! In fact, most buyers report that building is a high-stress undertaking. That being said, moving into a brand new Morningside home can be the fulfillment of a dream. Because there are multiple ways to make that dream come true, a new construction home may be a viable home buying option for you.
For informational purposes only. Always consult with a licensed mortgage professional before proceeding with any real estate transaction.