Thinking about new curtains for your Spokane home?
Posted by Ryan Tollefsen on Tuesday, May 31, 2016 at 8:32 AM
By Ryan Tollefsen / May 31, 2016
Comment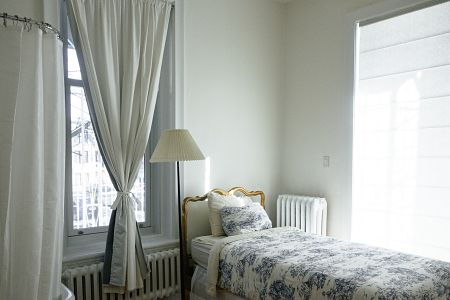 There's more to spring than cleaning – it's the ideal time to dump the heavy winter window coverings and hang up lighter fabrics for spring. If you shop at local sales, or discount retailers online, new curtains don't have to cost a fortune.
When it's time for you to update the window treatments in your Spokane home, check out the following tips.
Colors and Patterns
Choose your colors and patterns carefully. In fact, here are some tips for you:
When considering color, your aim should be to complement accessories. Too many colors will overpower them. If your room is small and you opt for big, bold patterns in your draperies, don't use patterns in other upholstered items in the room.
If, on the other hand, you'll be choosing a solid color, choose from colors that are a shade or two darker than the wall color.
Fabrics and Styles
The type of fabric you choose is important for several reasons. First, it will dictate how the curtains drape – crisply, voluminously, etc. Then, keep in mind that fabrics tend to fade over time when exposed to sunlight. Bright colors may not remain bright for long.
Overall, the type of material you choose should relate how you use the room rather than the décor.
Heavier fabrics are ideal for bedrooms that receive a lot of light while sheers may work well in the home office, kitchen and other rooms where lots of natural light is welcome.

If your curtains are just for decoration, you're hardly limited to full curtains; you can also look at valances, swags, and scarves on top of blinds.
Hanging your curtains
Not all curtain tops are the same. You can choose a pleated style if you prefer a classic, sophisticated feel for the room. In more casual rooms, consider eyelets or tab tops.
Measure all the windows in the room before heading out to shop for new curtains. Knowing what you have to work with will always allow for the best decisions.