Three Options for Buying a Home with Little or Nothing Down
Posted by Ryan Tollefsen on Friday, May 5, 2017 at 12:20 PM
By Ryan Tollefsen / May 5, 2017
Comment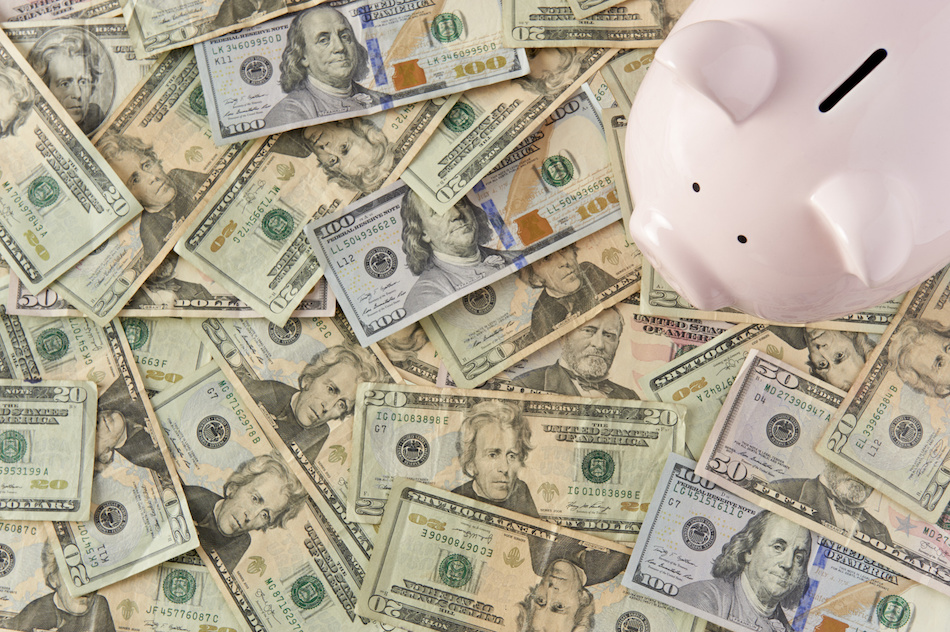 Prospective buyers who have done their research online or spoken with a local mortgage lender are certainly aware that the best mortgage terms are usually available to those who have enough savings put aside to make a large down payment. Unfortunately, life can get in the way and make it difficult to put aside enough money, even when the buyers have stable work histories and average or better credit scores. What these buyers may not know, however, is that there are some excellent options they may be able to use to buy the home they need with little or nothing down.
Seller Financing
With traditional passbook savings interest rates still very low, home sellers who do not have a mortgage to repay may look favorably on a seller financing arrangement with a buyer who meets certain qualifications. In some cases, sellers may be willing to finance the home for a short term, such as three to five years, which will allow the buyers to build equity in the home and make it easier for them to finance at the end of the term. In other cases, sellers may choose to accept repayment terms similar to a regular bank or mortgage lender, over a period of ten, fifteen, or more years as a long-term investment strategy.
Buyers who would like to utilize seller financing should expect sellers to require them to have sufficient income, a stable employment history, and a good record of repaying debt and meeting their monthly expenses in a timely manner. When considering a seller-financed home mortgage arrangement, it is important to protect all parties by always making sure that all terms and conditions are specified in a legally-binding contract drawn up by a qualified real estate attorney.
Rent-to-Own
Just as the name implies, a rent-to-own home purchase arrangement allows the buyer to move into a home with little or no upfront costs, over than typical rental deposits and monthly rental fees. While living in the home and paying rent, the buyers will be amassing rental credit toward an eventual down payment. At the end of the agreed rental term, rent-to-own buyers typically have to secure a traditional mortgage using the accrued rental credit as all or part of their down payment.
Prospective buyers who are considering a rent-to-own arrangement should make sure that any agreement they make with a home seller specifies all terms and conditions, including how the rental credit funds will be held and which party is responsible for costs such as taxes, insurance, utilities, repairs, and HOA fees.
Low- or No-Down Payment Mortgages
In addition to seller-financing, there are some widely available mortgage options that prospective buyers may be able to use. These include:
VA Loans - require no down payment, usually offer options to roll closing costs into the loan, and may be available even after some types of credit issues, such as foreclosure or bankruptcy
USDA Rural Housing Loans - are not exclusive to rural home buyers, provide a no-down payment option for purchasing a home with low interest rates, and may even allow some repair costs to be included in the financing
FHA Home Loans - require as little as 3.5% down, while offering affordable loan repayment terms and the option to use seller credits to help offset some of the costs buyers are typically required to pay, such as closing costs
While having a significant down payment does make it easier to purchase a home, prospective buyers who do not have these funds available may still be able to make their home ownership dreams come true using options like these. To find out more about buying a home with little or nothing down, prospective buyers should first discuss their situation and housing needs with a reputable real estate professional in their area.
Real estate agents may also know of local options, grants, or other funds available in their area, as well as local home sellers who might accept an owner financed or rent-to-own arrangement. In addition, agents will be able to help prospective buyers pre-screen home listings to hone in on those that are well-suited for USDA, FHA, or VA loan programs.