Time to Declutter Your Spokane Kitchen?
Posted by Ryan Tollefsen on Thursday, June 9, 2016 at 7:04 AM
By Ryan Tollefsen / June 9, 2016
Comment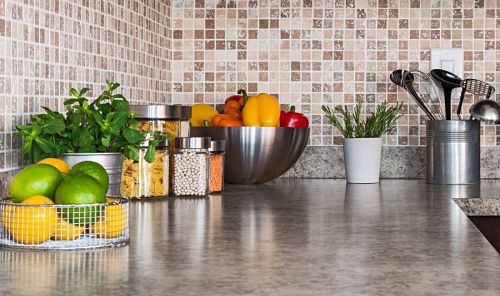 When everyone is home from school, and you (almost magically) have more time after work before retiring for the evening, the kitchen can feel rather small. Somehow, that's the case even if you do less cooking. And, if the kitchen somehow escaped your ever-so-diligent spring cleaning, it's time to get through it now. It might even be easier than you think.
One Space at a Time

– If you've got a seriously cluttered kitchen, you should never attempt it in one sitting. Even if you just need to weed through a few areas, you should still work through one drawer or shelf at a time. If you find the odd spoon that belongs in a collection elsewhere, move it towards that location, but don't open the drawer – you'll get sidetracked before you realize it.

Invest in Drawer Dividers and Cupboard Organizers

– When you have a lot of kitchen gadgets, the room will feel a lot less cluttered when everything has a place – and it's easy to retrieve items from their home. Organizers will make all the difference in this room.

Move It Away

– As much as you're tempted to toss everything into the bag for charity, there are items you use occasionally but not frequently. You know these items; you use them to make holiday cookies or cook the Thanksgiving turkey. If your kitchen is cluttered, these utensils might be less of an issue when stored with the other items for those seasons or holidays.

Look Up

– Many kitchens offer space above the top cabinets; it's just that you don't want to clutter that space too. A couple of decorative baskets, however, could do more than store rarely used items; they might just offer a little charm to your Spokane kitchen.

Walls and Ceilings Aren't Just Structures

– Yep, you can certainly attach baskets and rails to your walls and ceilings. Use them as extra hanging spaces or even storage for your produce. Whatever you do, let these spaces work for you rather than allowing everything else in the kitchen to feel cluttered.
And the best tip? Try to be unmerciful when cleaning out your kitchen. Perhaps spend time looking at pristine kitchens or watch a cooking show or two. Often, you'll discover that less is more; you just need to get to that point. And now's the time to do it.