Time to Get Your Spokane Garden Ready for Planting
Posted by Ryan Tollefsen on Thursday, April 21, 2016 at 6:36 AM
By Ryan Tollefsen / April 21, 2016
Comment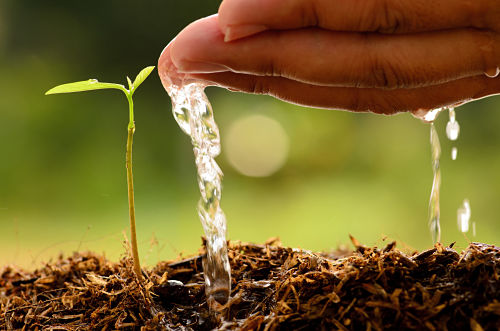 Spokane gardeners need to make the most of the weather; we've got a shorter frost-free season than a lot of other areas in the country. Luckily for green thumbers, it's time to get going.
Spokane's frost-free season runs from May 4 to October 3 on average. With May just around the corner, you'll want to start preparing your beds before too long so you can get those vegetables in sooner rather than later.
Plan Your Vegetable Garden before You Plant Your Crops
If you already have garden beds, you're halfway there. Take some time this weekend to decide what you'll plant and where. Remember that crop rotation isn't just for large-scale farmers. Your soil and plants will also benefit from change; vegetables pull different nutrients from the ground – and leave traces of their vitamins behind.
After you plan the plants in each bed, you can work out the number of crops needed fairly quickly before you work on soil preparation.
Homeowners without existing vegetable beds will need to make decisions about their new garden beds. While raised beds do extend the growing season slightly, and often yield more veggies, they do require a greater initial outlay to build or install the structures. Consider your long term plan as well as this year's – so your garden can grow with you.
Soil Is Everything! Really
Before you rush out to the garden center, you'll need to prepare the soil. If this is your first year gardening veggies in Spokane, you'll probably find you have a terrific crop as the ground is rich with nutrients. Tilling the soil and laying out the beds will be the bulk of your work.
If you've grown vegetables before, now is the time to get your hands on extra compost to work into the soil so that it's ready to go as soon as we're frost-free.
Either way, it's not long before it's time to plant! And, if you want to know when to plant all your favorite veggies, check out the Farmer's Almanac online resources. They have all the information you need for every area of the country.