Tips for Researching the Real Estate Market Before Buying
Posted by Ryan Tollefsen on Saturday, August 15, 2020 at 8:12 AM
By Ryan Tollefsen / August 15, 2020
Comment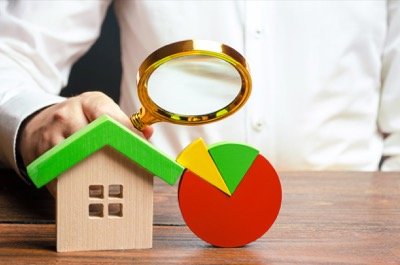 An informed Meadowwood home buyer will always have the edge over one who jumps in without looking. Truly understanding the real estate market takes years of experience, but just because a buyer is unlikely to master the market, doesn't mean they can't learn the basics. Sometimes it just doesn't make sense to consider a certain area over another, and buyers who can narrow things down will have a much easier time of navigating a complicated situation. Here are a few tips for those who want to do their own research.
Focus on the Past
It's not as easy as memorizing home sale patterns in each area, but it is a good start. These numbers are facts that buyers can use to estimate how their own journey will go. The subtle rules that govern the rules of every street may not be readily apparent, but a buyer can see how many homes went on the market against how many homes were sold. They can see how prices have fluctuated over the past few months, and which locations seem to favor the seller. Real estate agents are just starting to see buyers get the advantage back when it comes to property sales. However, this slight advantage will vary widely across the nation, and may not apply to all buyers.
Look Ahead
Knowing the future can not only give buyers a better idea of what the property is really worth (so they know what to bid), but it can also put them in control of a negotiation. For example, if a neighborhood is anticipating stricter environmental regulations in the area, it may be a strong argument for a seller to accept a lower price. This tip will likely only be helpful in a buyer's market, but it can certainly help convince a seller to accept a reasonable price, so they don't have to worry about how long the home will sit on the market. Other factors include:
Commute times: Neighborhoods can often seem to be close to shopping and employment opportunities, until traffic picks up. Do research into commute times by leaving the prospective neighborhood at the same time you would leave for work to check commute times and traffic.
Local economy: Cities like San Francisco have made headlines for their home prices after Silicon Valley really started to take off. While most areas won't experience such a dramatic rise, there may be signs for buyers to take note of (whether it's a boom or a bust).
Uncertainty and Patience
Some buyers looking for housing in Spokane will have ample time to look around while others may have to purchase a new home immediately. Maybe they have a new job and only a few weeks before they have to get their home set up. However, buyers who have the luxury of time may be more likely to get the deal they want. This is especially true if there are more rumors than substance to the research. Sometimes it amounts to a particular need. Something that the buyer requires. RV parking, open space, airpark real estate, etc.
Let's say a well-known company has been hinting at opening new headquarters in a specific city or neighborhood. In many cases, it doesn't take much speculation before the real estate market responds to the potential of the arrival. But even formal deals can fall through relatively easily, leaving buyers who bought at the height of the bubble to take a big loss on their home.
The next step will always be to ask an expert, a qualified real estate agent. Real estate professionals are more than just smooth talkers who know how to sell property. They've spent their careers watching the trends of the market, and how buyers and sellers respond to each new development. It's all about leveraging whatever power a buyer happens to have, and a real estate agent can help buyers find that power in any given neighborhood.