Update your window treatments (without buying new curtains)
Posted by Ryan Tollefsen on Thursday, July 21, 2016 at 9:12 AM
By Ryan Tollefsen / July 21, 2016
Comment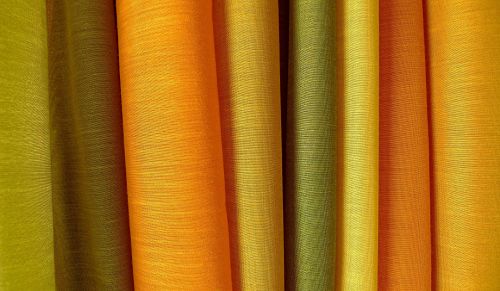 Curtains and blinds are expensive; not everyone can afford to replace them as often as they would like. As a result, window treatments are often left to the sidelines for a long time. Sometimes, when it's time to make a change, the budget just isn't there.
But, you don't need a big budget to make a big difference in the way your window treatments appear. A few simple tricks can transform your windows – and some of them are free!
Sew in new patterns or pieces – You can keep your existing curtains and change their appearance completely by sewing other fabric on top of them. Consider stripes or circles in contrasting colors. Even stitching a pattern onto the top layer of the curtains can make a difference. (If you're very confident, you could even cut patterns in wide blinds for a stunning effect.)
New hardware may be a game changer – Keep the curtains and buy a new rail or posts for tie backs to change the overall mood of your existing curtains. A new color can be a dramatic change in most rooms.
Take off a layer – If you have formal window treatments, you could consider taking off a layer or two. Typically, this will create a more casual atmosphere. At the very least, it's likely to let in more light which is always a bonus (as long as the windows don't allow heat to pass where you don't want it).
You could also add some sheers – If you're desperately unhappy with your existing curtains, you might want a layer of sheers so you can keep the curtains open while still maintaining your privacy. It's also a terrific way to bring extra colors into your window treatments without outlaying a huge amount of cash.
Lift or lower your curtain rod – There's no rule that says your curtain rail needs to sit just above the top of the window. You can lower it for an informal look or raise it for the opposite effect. Your only limitation is the length of your existing curtains; everything else is up to you.
If you're looking for ways to transform your existing window treatments, you can always head to a store like Michaels (7630 North Division Street in Spokane) or Jo-Ann Fabrics and Crafts (1840 West Francis Avenue). Not only will they have all the supplies you need, but the employees are also often incredible sources of inspiration.