What to Do About Roof Damage On Your Home
Posted by Ryan Tollefsen on Friday, March 16, 2018 at 8:21 AM
By Ryan Tollefsen / March 16, 2018
Comment
What to Do About Roof Damage On Your Home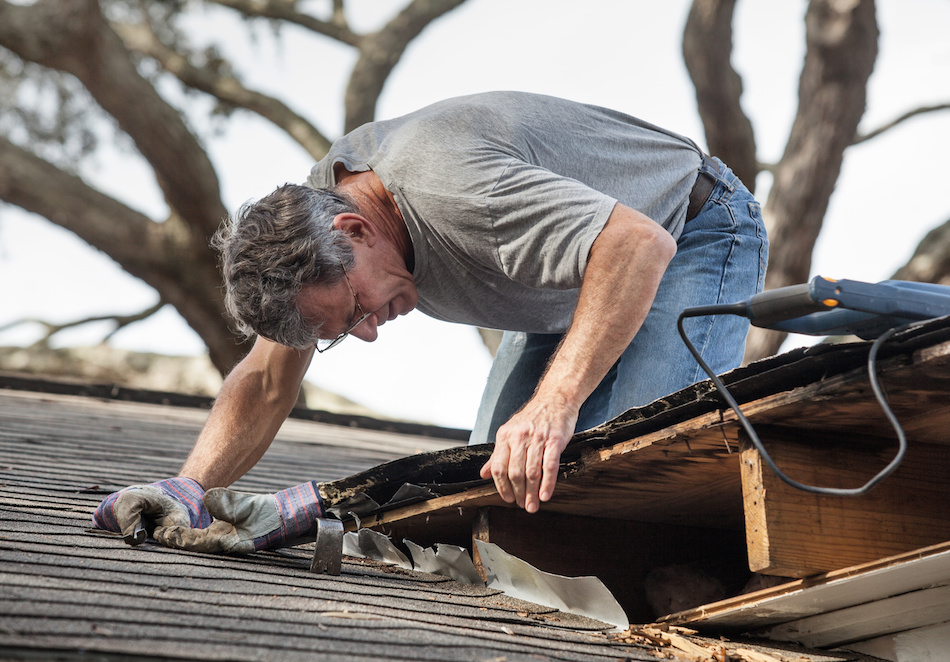 It is important to address signs of roof damage because when is left without being repaired, a home may become more susceptible to mold, rot and pests. Those who want to protect their home's value need to decide how they may want to address roof damage and whether or not they need to repair or replace a roof. Depending on the type of damage, more resources may be needed to make necessary repairs.
Should You Repair or Replace Your Roof?
Homeowners may want to consider replacing a roof if it is near its estimated roofing cycle. A homeowner with a roof of asphalt shingles can expect the roof to have an average lifetime of up to 20 years. Damage that occurs near the end of a roof's lifetime may be more easily and more cost effectively remedied by replacing the roof, when compare to making needed repairs and then replacing the roof soon afterward.
Water damage to a home's structure is a major issue revealed in many home inspections. There are many types of roofing materials and with each comes its one set of challenges. While asphalt shingles are one of the most economical materials and are relatively easy to replace, more expensive materials like terra cotta tile and slate can also be damaged and require repair. Substandard repairs can allow water to enter the property and cause extensive damage over time.
Can You See Daylight?
Damage that has made it possible for a Ridge at Hangman homeowner to see light through roof boards when in the attic requires attention. Such issues can cause interior structures of a home to weaken over time as they are exposed to moisture. Mold and rot may also occur if damage is left unaddressed.
Can You Replace Missing Shingles?
Depending on the types of roof, homeowners may want to replace missing shingles. They can do so as long as shingle "tabs" remain intact. Damage that has caused many shingles to be missing or damaged may simply be indicating that there is an issue with the actual roof. Homeowners who see either curling or buckling shingles on a relatively new roof may be dealing with a defective roof.
Repairs Can Get Expensive
According to some reports, the average cost of repairing a roof is $770. Common roof repairs include missing or broken shingles, ice dams, cracked vent booting, cracked flashing and skylight leaks. Many factors may come into play as prices may differ in different locations and the time between when the damage first occurred and when repairs are made may have allowed the roof to have become vulnerable to further damage.
Homeowners who attempt to sell a home with existing issues such as mold, moisture problems or roofing damage may have to price the home at a considerable discount as the buyer takes on the burden of repairs. It is in the best interest of homeowners to repair roof damage when it is discovered to prevent additional deterioration and issues to the structure of a home.
The Responsibilities of Homeownership
Homeowner realize the importance of regular home maintenance to protect the value of their home and to keep all within comfortable and secure. Some may want to decrease the frequency of repairs by investing in a roof with a longer roofing cycle. Consult with a roofing specialist to learn more about which roofing materials may be the most suitable for a specific type of a home, general weather conditions and the ability of a homeowner to maintain a roof in optimal condition.