Spokane Homes & Real Estate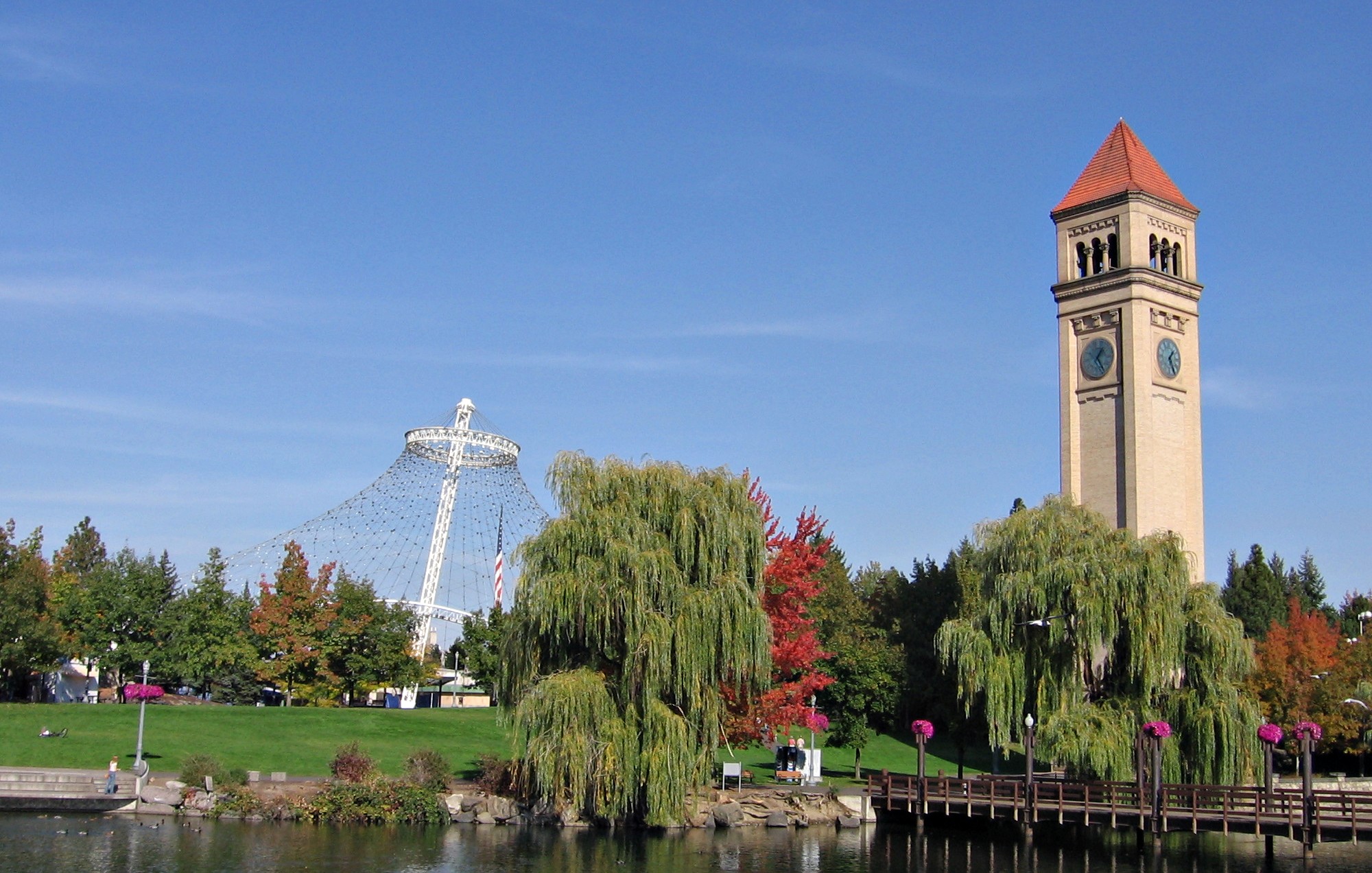 See today's Spokane homes for sale below! Spokane is the second-largest city in the state of Washington, but with no big-city feel like Seattle. There is a homeyness to the area that can be felt everywhere from downtown to the nearby suburb of Spokane Valley. Spokane is home to Gonzaga University as well as many smaller schools and community colleges. There is also an EWU campus in Spokane. The sidewalks on Hamilton Street are usually busy with college nightlife, as it borders Gonzaga and the Riverpoint Campus of EWU. Downtown has many things to do for locals and those on vacation here, with scattered restaurants and packed bars on Friday and Saturday nights. Spokane's population is approximately 210,000. Get additional information about Spokane properties for sale or schedule a private home showing by contacting our local real estate experts today. Read more about Spokane real estate.
Homes For Sale in Spokane WA
Spokane Real Estate Statistics
December 2, 2023
See All Homes For Sale in Spokane
Search TODAY's New Listings by beds/baths, property size, listing status, days on market & more!
Looking to buy or sell a home in Spokane? Call Unity Home Group at eXp Realty, your local real estate team, at (509) 795-2001. We are real estate agents and experts on the Spokane housing market.
Spokane Real Estate Market
Nicknamed the "Lilac City" and the accepted birthplace of Father's Day, Spokane has a rich history and was named after the Spokane Tribe, with the name meaning "children of the sun." Modern descendants followed after the events set in motion in the early 1800s when two trappers received orders to go to the area, now Spokane, and encountered the Native Americans.
The Spokane tribe thought these two trappers were holy men and put them up in the Coleville River valley for the winter. These trappers set up a fur-trading post to conduct commerce with the tribe and in 1883 gold was discovered in the area, leading to a large influx of all kinds of people.
While the state is the biggest employer in Spokane, it is followed closely by the school system and then by Providence Sacred Heart Medical Center and Sacred Heart Children's Hospital. Red Lion hotel group and Yoke's Fresh Markets are two of the companies that call Spokane home for their headquarters, and the city has a robust economy that includes bike shops, iconic restaurants, antique stores, clothing stores, and much more while still maintaining a reasonable cost of living, many affordable neighborhoods as well as luxury neighborhoods, and a wide assortment of master-planned communities. When you move to Spokane, there's no shortage of attractions, including kid-friendly activities.
Things to Do Near Spokane
Spokane is partially defined by Gonzaga University and the 7,500 or so students that attend there. However, there is a thriving economy in Spokane, along with stores people can't find anywhere else. There are many antique stores in Spokane, golf courses, annual festivals, and a public transportation system that covers the entire city and beyond, going out to Spokane Valley and Cheney, as well as a train station and Greyhound services that can get people around the city from their neighborhoods or condos. There are plenty of college-targeted coffee shops and bars in Spokane, but there is some great shopping as well.
The parks in Spokane promote walkability in the city. The skywalk system allows for passage between the downtown bus terminal, called the STA Plaza, and the Spokane library and covers thirteen other blocks in the downtown area. You can cross through the River Park Square mall, restaurants, department stores, and more without ever having to stand on a sidewalk.
Spokane Community Highlights
Spokane has an excellent healthcare system with three main hospitals and a veteran's hospital among many other healthcare facilities. The city has a community health system called CHAS, the Community Health Association of Spokane, which has several facilities in the city as well as an urgent care center and dental offices. Spokane is on the very eastern side of the state, very close to Coeur d'Alene, Idaho, home to one of the many great water recreation options in the area. It is about 280 miles from Seattle. The Spokane International Airport is approximately a ten-minute drive from the heart of Spokane, and the Greyhound terminal and Amtrak are located downtown.
Spokane Real Estate Agents
Planning to buy or sell a home in Spokane? Let our real estate team guide you through the sale of your current home or purchase your next Spokane property. As local real estate agents, we're well-versed in the unique market dynamics of Spokane real estate.
Contact Unity Home Group at eXp Realty to learn more about representation for buyers and sellers. Preparing to sell your Spokane home? View our comparative market analysis page to receive a free property value estimate within moments.
Search Homes For Sale in Spokane WA